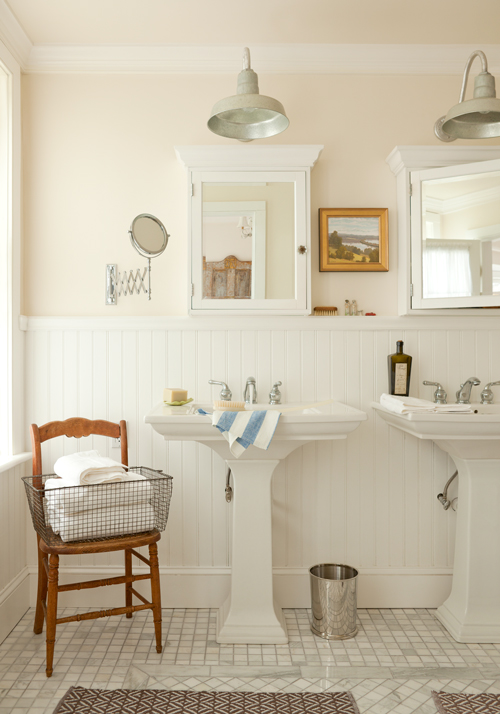 Barn Lighting That Completes An 1850's Farmhouse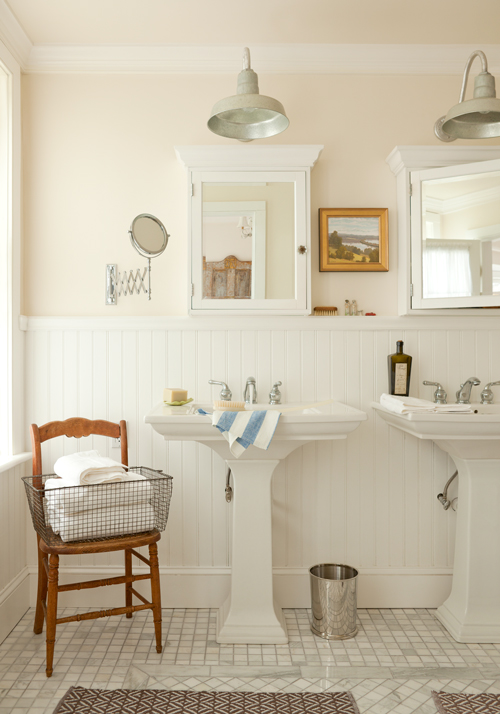 Blogging has become one of the best resources to share photos, weekend projects, or merely give updates on one's day to day life. We all have our favorites Bookmarked online, including us!
If you're unfamiliar with Decor8, let us formally introduce the two of you. Fellow blogger, Holly Becker is an American author, freelance writer and design consultant currently residing in Germany – she is the gal behind Decor8. Updated multiple times throughout the week, the site is devoted to sharing ideas, photos, products and services from around the US, all hoping to inspire her readers to "live a more fulfilling, authentic and creative life!"

A couple weeks ago, one of our very own customers was featured on Decor8! In the post titled An 1850's Converted American Farmhouse, customer Lisa Camp found use for our galvanized gooseneck lights within her bathroom! Surely at some point within those 160 years, similar lighting had been used – afterall, barn lights are one of the most iconic pieces from those nostalgic years! As your eyes are drawn downward, you'll notice that the galvanized metal pairs well with the faucet and tile arrangement on the floor. The wall sconces have such a soft appearance in the room and although they are somewhat oversized, they don't intrude. Instead they become a beautiful lighting source that elegantly complements the bright and fresh color scheme.
Creating such a beautiful home, wasn't an easy task. For eight months, the Camp family lived in the guest house while the home was under construction. When originally purchased, the run down farmhouse had not been lived in for several years – unless you count the raccoons, snakes and termites residing there prior! The house was near collapse, but Lisa saw it's potential. Today, they have a fantastic home that has caught the attention of several top blogs and magazines, like Rue.
Photo Courtesy of Rue Magazine and Decor8