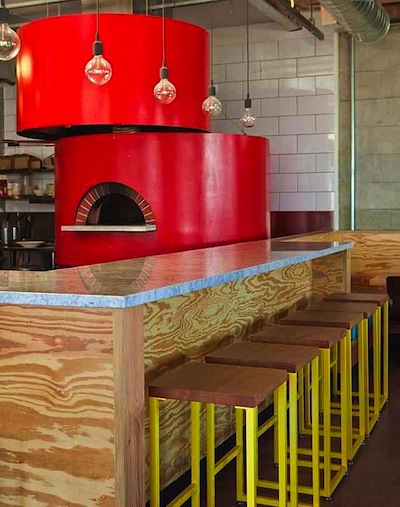 Bare Bulb Pendants Offer Maximum Effect in Restaurant Lighting
The age of dining in a typical restaurant has come and gone. Advancing out of worn down booths and wobbly tables is the best move any restaurant or bistro can make, especially in the time of high competition. After all, dining out is an experience – it isn't just about the food.
That is probably why this pizzeria drifted away from decor that is characteristic of most pizza joints today. You know, wallpaper murals of the Italian countryside with mass amounts of pre-folded pizza boxes near the cashier area? And the aforementioned booth space? This spot today doesn't have your typical seating area, not in the slightest.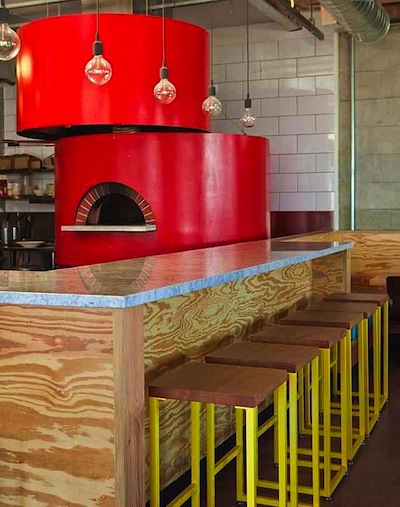 Setting the mood with the proper lighting was a top priority for the restaurant. Naturally, they could have went with recessed lighting or overhead fluorescents, but why not choose a lighting scheme that ties in more with the decor – one that can seamlessly blend itself into the remaining areas? We happen to offer a giant selection of Restaurant Lighting, and since pizza can be the food choice for a romantic evening out, or the staple for a big football game, the selection of lighting you'll find can truly fit into any ambiance.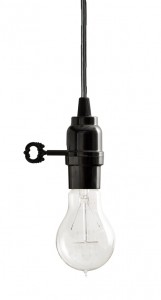 The Pitfire Pizzeria opted for something a little out of the ordinary for their bar lighting. The view of an open kitchen area calls for a set of pendants that won't block the customer's sight, but will still match up with the contemporary dining experience. Bare bulb ceiling lights, similar to the Indy Industrial Barn Pendant, were chosen by the design team to hang throughout the popular LA hangout. The Indy Pendant is considered to be a period-style, 1900's light, with its ancestors dating back to the factories of the Industrial Revolution. With the rise of Swedish design today, have you noticed the growing use for simple, bare bulb pendants? They've proven to be a great alternative to larger light fixtures, in both restaurants and trendy homes today.
Top Photo Courtesy of Remodelista