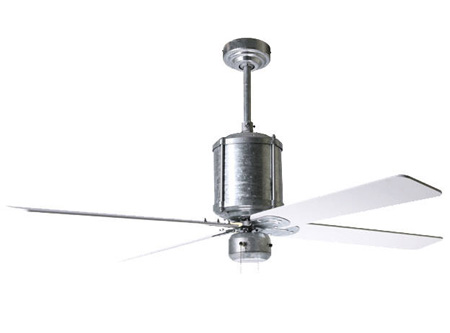 An Industrial Galvanized Ceiling Fan in a Raw, Converted Attic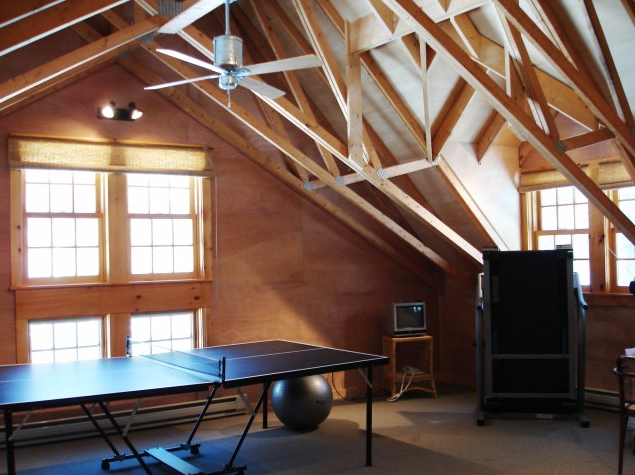 In the past, attics were used as tiny crawl spaces filled with holiday decorations and who knows what breed of rodents. For some, this may still be the case, but many homeowners are taking advantage of that extra square footage. Some are converting the top level of their homes into guest bedrooms. While this is a great idea for those who are constantly entertaining out-of-town visitors, we love the concept of incorporating a game room into that tip top story.

The interior designer of this space kept the attic simple by leaving the beams, as well as the walls, exposed and raw. A compact treadmill tucked into the corner gives evidence of the attic doubling as a home gym. With the assortment of activities going on, a little bit of attic cooling is necessary. Most likely this room is hooked up to the home air conditioning, but the industrial ceiling fan above cuts energy costs and adds some extra style to the space.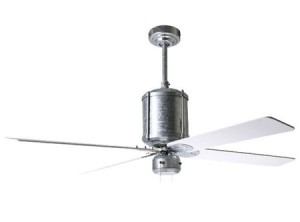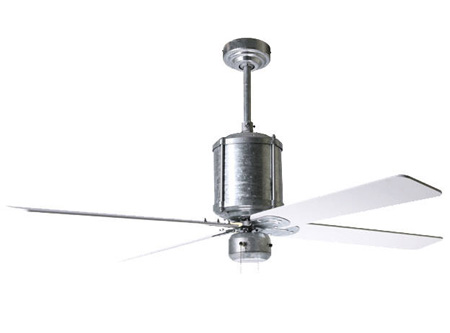 You don't need to be an interior designer to bring a truly relaxed atmosphere into your home. While nearly everything is raw, it is still refined. The addition of a Machine Age Galvanized Ceiling Fan ties the rugged look together. Did you know that Barn Light Electric is the sole place to purchase a completely galvanized fan?
The Machine Age Ceiling Fan comes complete with the options to choose your own light kit, blades, as well as any fan controls you may need. As a customer favorite, this ceiling fan is also available in authentic polished copper. This style can be seen on the exterior patios of the Rooster Ridge Cottage in New Jersey. With our wide variety of galvanized and copper lights, it is easier than ever to get an American made fixture to streamline a modern industrial look within your home.
Top Photo Courtesy of Pamela J. Jenkins on Houzz.com