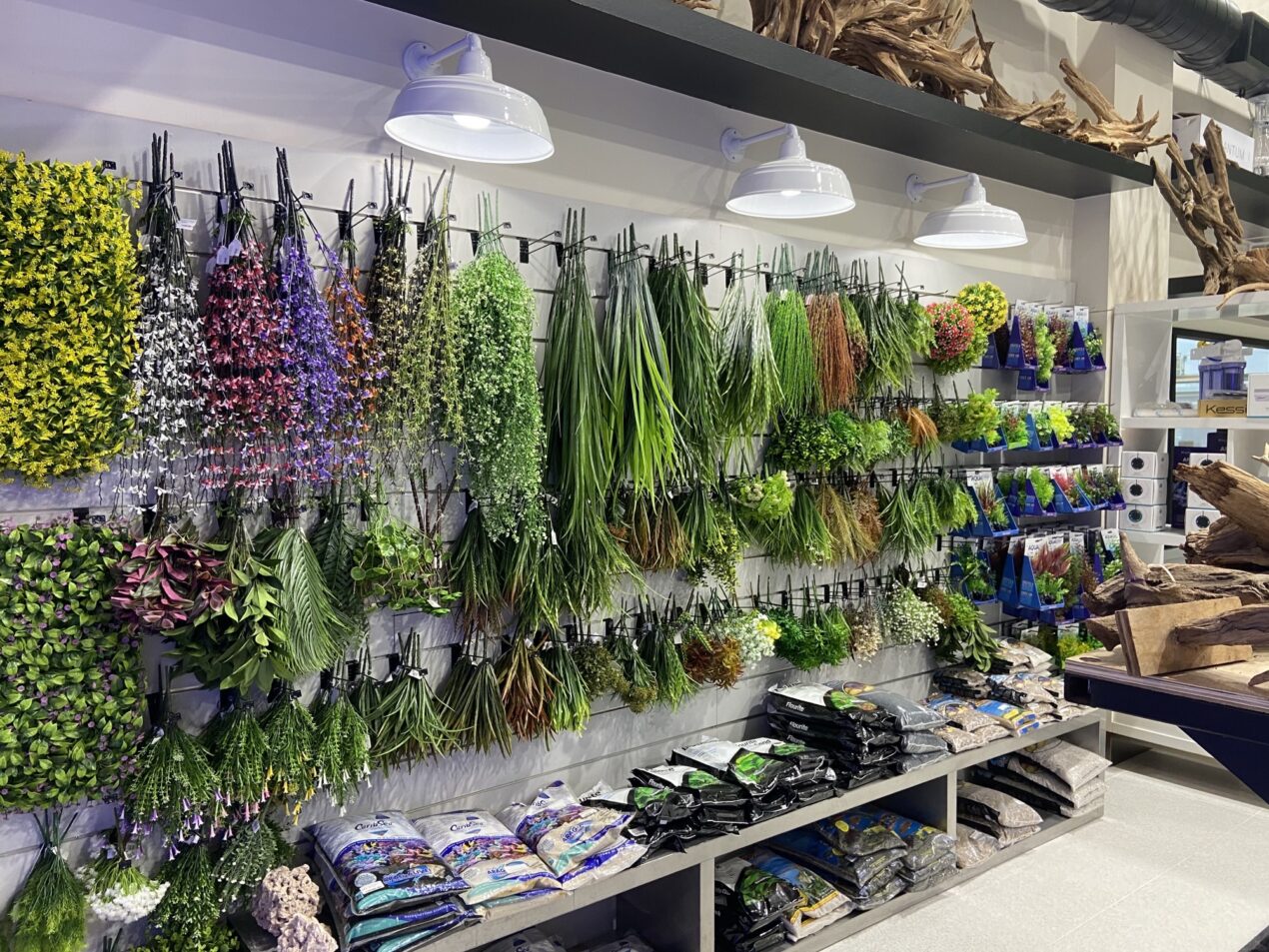 American-Made Gooseneck Lights Add Finishing Touch to Retail Complex
As a lifelong retailer, Roger DeGregori knows that getting people into the parking lot is the first objective.
"That challenge is real," says Roger, who serves as president of Pet Yards Development, which includes three pet-related businesses under one roof. "Once we get them inside the building, we shift to experiential retail where everything we do is driven by the experience, the cleanliness, the presentation, and the customer service."
The Fish Gallery, Pet Yards, and Yard Dog are located in Addison, Texas, in a renovated, former liquor store super market. Roger supervised the facelift of the building which included the addition of demising walls, a second floor, and a 3,500-square-foot, covered outdoor play area for dogs.
For the Fish Gallery, Roger searched for American-made lighting that was easy to customize and purchase online. Working with LightSpek, one of Barn Light Electric's commercial reps in Texas, Roger selected the All Weather Gooseneck Farm Light Wall Mount for the space.
"Barn lights are simple and sleek, and to the point of your slogan — Where Vintage and Modern Collide," Roger notes. "That's our design criteria as well." He customized these handcrafted wall lights with 17″ shades, a White finish, and G16 straight gooseneck arm.
"The large shade was a design decision I made based on the ceiling heights and location," he explains. "I wanted the straight gooseneck arm, and you guys have the best one in the marketplace."
The All Weather Gooseneck provides a generous span of downlighting to the doorways and displays thanks to its handspun RLM-style shade. It is wet rated for installation indoors or out and can accommodate up to a 200-watt incandescent bulb for plenty of illumination.
"The lights are one of the first things you notice," Roger says. "They round out a very complete look that is also the finishing touch."