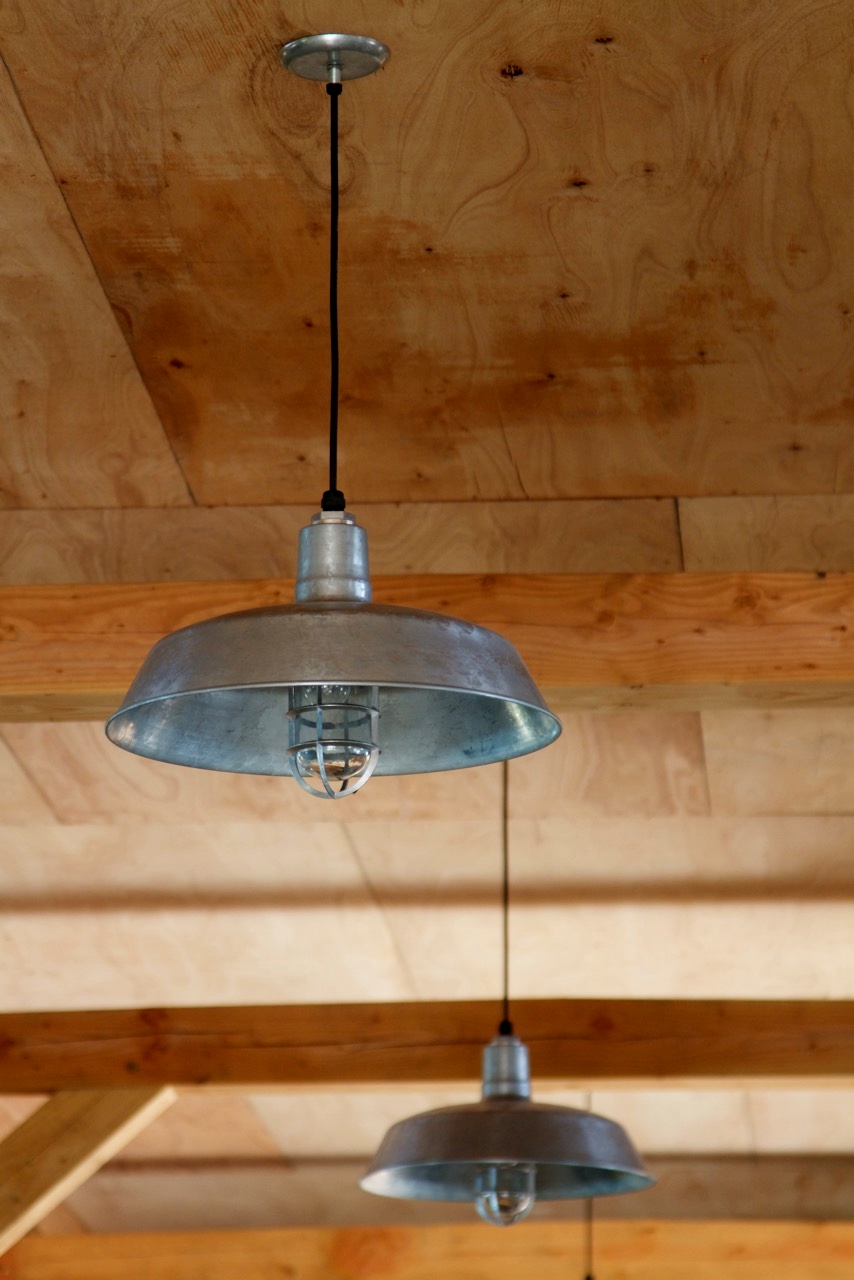 All You Need to Know | The Original Warehouse Pendant
When we started handcrafting our line of vintage-inspired lighting more than 10 years ago, we turned to the iconic RLM warehouse shade for inspiration. This traditional design characterized the fixtures found in factories and warehouses and on farms. We named our new design the Original™ and created a variety of pendants, gooseneck lights, and wall sconces with this shade.
The Original™ remains our best-selling shade, and although its industrial-style design dates back almost 100 years, this fixture can bring an updated feel to more contemporary spaces thanks to the many customizing options we offer.
In today's post, we're featuring the Original™ Warehouse Pendant which continues to be popular with both homeowners and commercial customers. This cord-hung ceiling light is easy to customize in dozens of ways to suit most any home style or brand. Beyond shade size and color, customers can choose accessories like wire cages and the cast guard-and-glass featured above.
Like all of our American-made lighting, the Original™ Pendant starts out as a solid piece of metal — either aluminum, brass, or copper — which is shaped by hand on a lathe by one of our skilled artisans. Seven shade sizes are offered ranging from 12″ to a whopping 28″.
Our color palette continues to grow with 28 finish colors and five natural finishes to choose from. Aluminum shades are prepped and readied for the application of powder coat while brass and copper shades receive finishing touches.
A wide variety of cording is available for the Original™ Pendant which adds another dimension of style and color to this adaptable fixture. Some cords are damp rated for use indoors or in covered exterior areas while cotton and cotton twist cords are dry rated for indoor use only.
Although the shape of this shade provides a nice splash of downlighting, you can get a touch of uplighting with the Original™ Vented Warehouse Pendant. This hint of lighting through the neck of the shade is just another way to add a bit of modern flair to this iconic barn pendant.
For commercial customers and homeowners embracing the many benefits of LED lighting, the Original™ Warehouse LED Pendant offers all of the style and durability along with an integrated LED module. This cutting edge technology offers 50,000 hours of service which drastically cuts energy and maintenance costs. In addition to the standard customizing options, customers can dictate color temperature, lumens, and lens styles.
Be sure to follow the blog as we will continue to feature different versions of the Original™ including our gooseneck light, wall sconce and flush mount style in coming weeks!