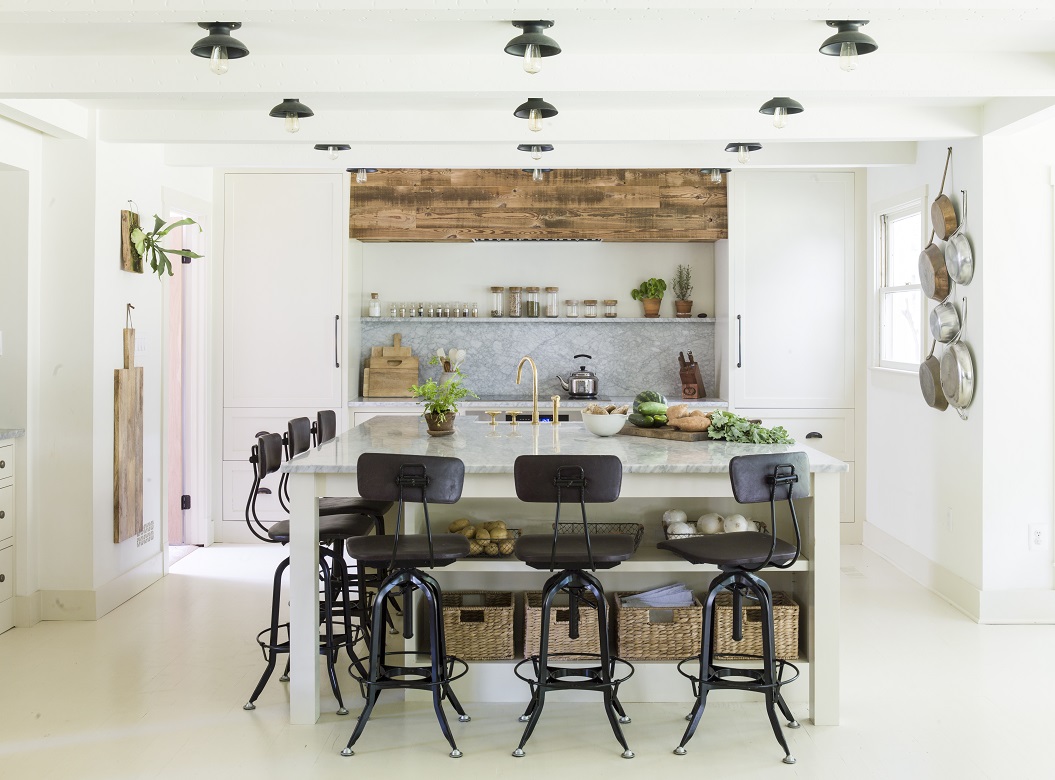 What's Hot & What's Not in Home Design for 2023
We're on the fast track to 2023 which means it's time to ponder what's on the horizon. We've asked three of our favorite designers to chime in with their thoughts on what's hot and what's not for the coming year.
Meet Lindsey Herod in Houston, Miranda Frye of California, and Jana Hunter from Seattle (left to right). We asked this talented trio five questions about trends in home décor and design so read on for their thoughts!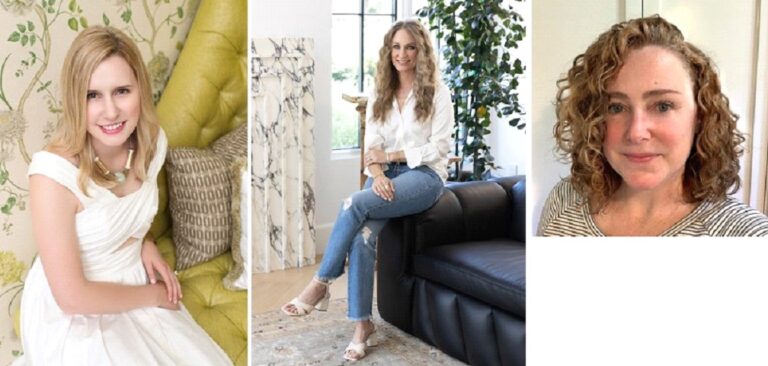 Q: What design trend do you see fading as we turn the page into 2023? Is there anything you wish would just fade silently away?
Lindsey — All-white interiors are quickly fading. And while I love the farmhouse look when it's appropriate for the home, you shouldn't just slap shiplap on a random wall in your home for the sake of a trend.
Miranda — I'm not big on following trends but, that said, the use of the color grey as the predominant neutral has gone to the wayside. I am of the belief that you need to be surrounded by designs and décor that you love and that make your eyes delighted.
Jana — I'm really hoping there's less emphasis on quick, cheap, DIY solutions that won't last due to lack of quality. There are things that can be added or changed in a home that aren't wasteful, like quality lighting, hardware, and correctly installed features like shelving.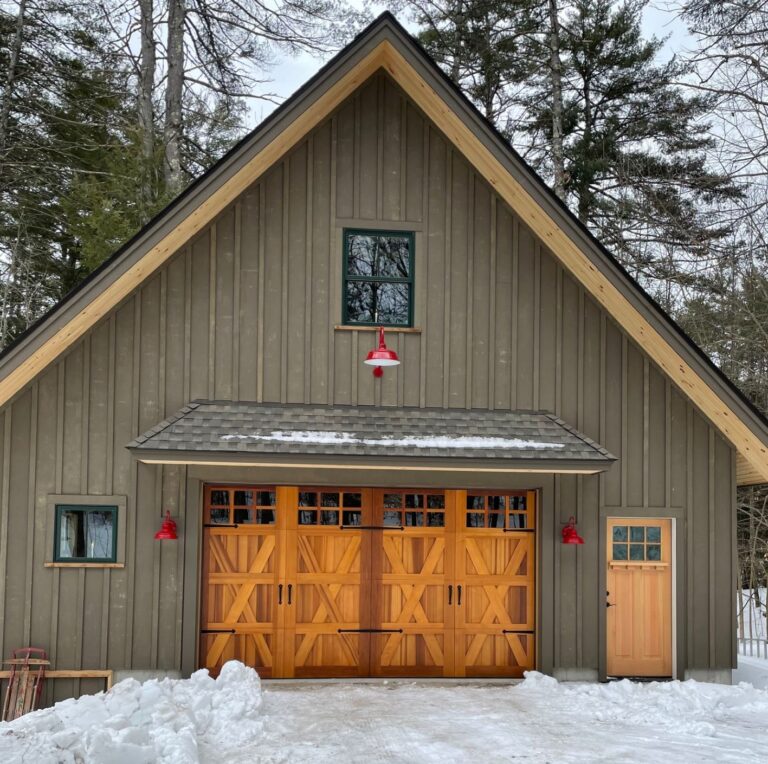 Q: What design trend shows no signs of stopping but will continue to be prevalent next year?
Lindsey — Post pandemic, people have learned the importance of home, and I see a lot more attention being spent on making it beautiful and functional. I continue to see bold, natural stones, warm dramatic colors, depth and warmth, and a heavy emphasis on tabletop and entertaining.
Miranda — In my opinion, the European and Parisian influence for interiors and exteriors is going to be prevalent for some time to come. We will continue to see textured walls and colors as well. Patinaed metals and finishes, along with anything giving that worn/aged look upon buying, will stay relevant.
Jana — I hope to continue to see more color. Skilled designers are putting colors together in a way that tells a story with pattern, texture, and tonality. Rather than contrast, there is more cohesion and harmony with the way colors play off each other. I also see designers using a main hue of a color and playing with various tints, tones, and shades with all the materials.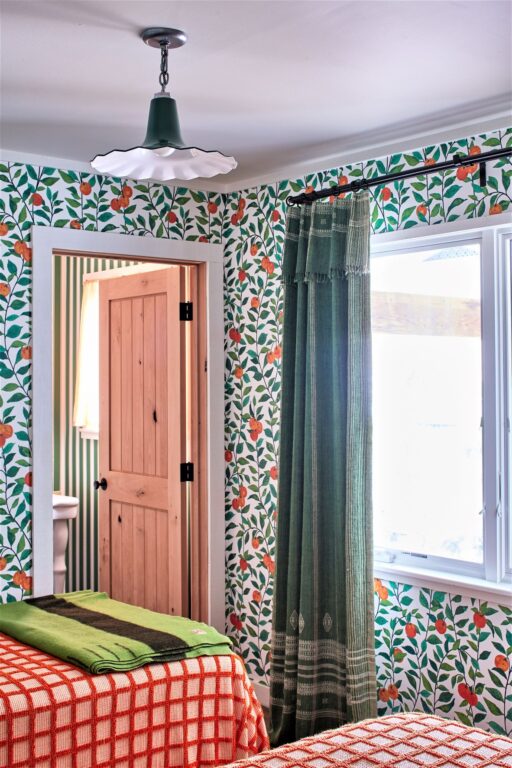 Q: What new trend will be turning heads in 2023?
Lindsey — Thankfully I'm seeing bright color and pattern show up! We saw it across the fashion runways and you'll see it more and more in homes. Go bold! I just painted my entryway chartreuse because, why not?!
Miranda — Again, I don't follow trends, but I have noticed brown replacing grey as the predominant neutral. Wood, walls, metals, and stones are all showing warmer brown tones. I think we will see lots of textured, warmer tones and surfaces in the years to come.
Jana — There was once a lot of confusion around metals and the notion that you had to select one and stick with it. Mixing metals, however, has been done so thoughtfully that most people are open to a combo. I'm also seeing the use of silver in different objects. I could see it making a comeback in all shades from a patina pewter to a high-shine chrome.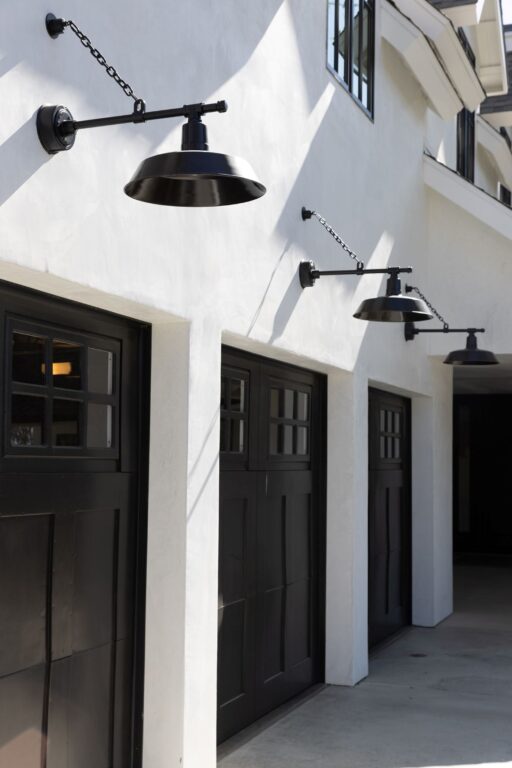 Q: What colors from the Barn Light Electric palette of finishes do you see trending in 2023? 
Lindsey — I am seeing a big resurgence is warm color tones after a long time of cooler grays and white prevailing. People want to feel warm and happy in their homes, and those types of colors are enveloping. Dark green, sunflower, barn red, rust, copper, and yellow. I also love the vintage feel of jadite.
Miranda — I tend to gravitate towards natural metals that age gracefully with time and showcase the years proudly. The brass and copper along with the weathered version of these would be my design choice. I installed Barn Lights' Oil-Rubbed Copper fixtures on the outside of my home (above) as I wanted to add some warmth into my metals but keep the overall black-and-white design. I love how it looks.
Jana — I love all the Barn Light finish colors especially the brighter colors. I can think of so many ways that each could be incorporated into a home. I think clients will be more inclined to the metals like the coppers, bronzes, rust, silver vein, machine age and metallic chrome. Chocolate, dark green, and vintage green would pair nicely with those metals as well.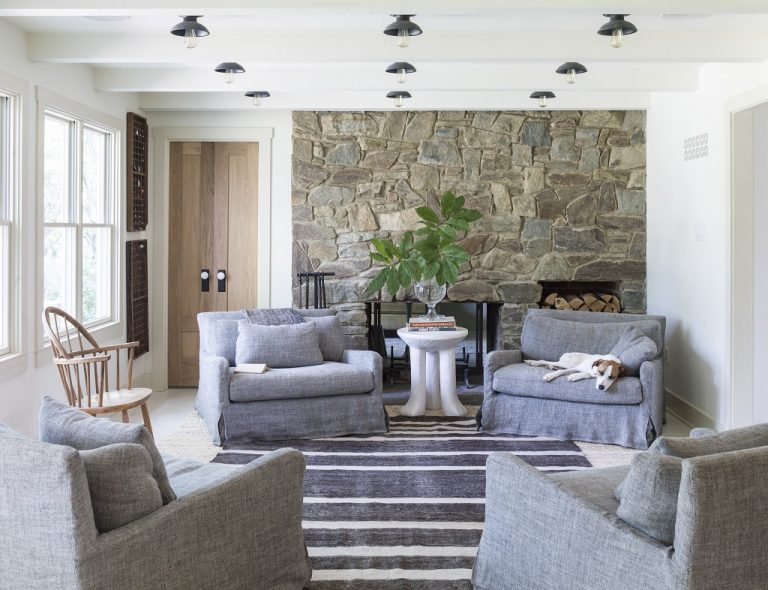 Q: What is one of your favorite products from Barn Light Electric that you would love to incorporate into an upcoming 2023 design?
Lindsey — The Egg Wall Sconce has caught my eye for its oversized proportion and simplicity. I'd love to use it in a quirky kids' bathroom.
Miranda — In the right project, I think the Kao Flush Mount in Brass or Weathered Brass would be a glamorous replacement for recessed lighting.
Jana — It's hard to select a favorite! For exteriors, I've been eyeing the Seaside Single Post Mount for myself. The shape of the post with the ripple shade in Raw Copper would just age beautifully and last a lifetime. Also, it brings a nice cottage/coastal vibe to any style home in any location. For interiors, I love the Downtown Swing Arm Sconce which can solve a lot of lighting conundrums with the mobility of the arm. Plus it will fit with any aesthetic of a home depending on the finish. The sconce is a good one to add a bit of color to the space thanks to its thin and discreet pop.