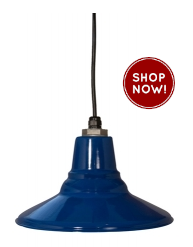 Warehouse Shades in Better Homes & Gardens Lighting Guide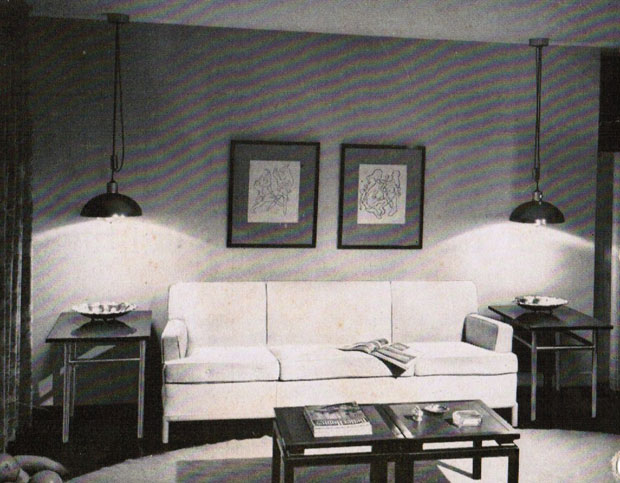 Catalog images today are from Better Homes & Gardens, 1956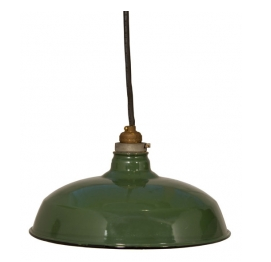 Early examples of warehouse shades incorporated into interior home design can be found within the 1956 edition of Better Homes & Gardens' Decorating Book. This vintage comprehensive guide to elegant contemporary design features several examples of rooms that were enhanced with light fixtures similar to those sold at Barn Light Electric Co.®. Whether you choose to shop our collection of authentic, porcelain enamel vintage barn lights, or purchase something new, barn lighting's versatility never seems to go out of style!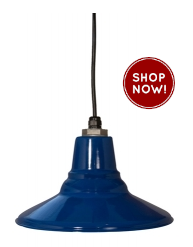 Throughout the Better Homes & Gardens guide, these vintage barn lights are referred to with different terms, ranging from "pull down lights" to "trough lighting." In the picture above, the lights project a feeling of clean cut simplicity. These lights resemble the 12″ version of the Ivanhoe® Aero Shallow Bowl Pendant. This moderately priced porcelain barn pendant starts at $149 each and comes with 8 feet of adjustable cord allowing you to mount the shade at a custom height above kitchen or a sofa table.
The "trough lights" give the room a "low key or general illumination and high key or specific light… open along the bottom to spotlight a favorite painting and also gives direct lighting for two chairs."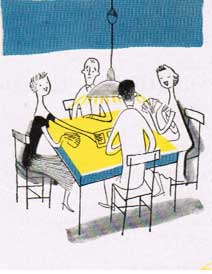 In addition to the black and white photos, the Better Homes & Gardens guide also includes several illustrations of warehouse shades in various settings, including a card table. Cord hung and stem mount pendants are still utilized the same way today when placed over kitchen islands, dining room tables or workshops. Through the years, family has always stayed a priority with many American homes – today, popular uses for barn pendants are also found within game rooms as shown in this Extreme Makeover Home Edition episode.
Clearly, warehouse shades are versatile enough for application in a variety of settings, whether they're needed for residential, industrial or commercial lighting. For more examples warehouse shades for interior or exterior use, visit us at Barn Light Electric Co.® or barnlightelectric.com.