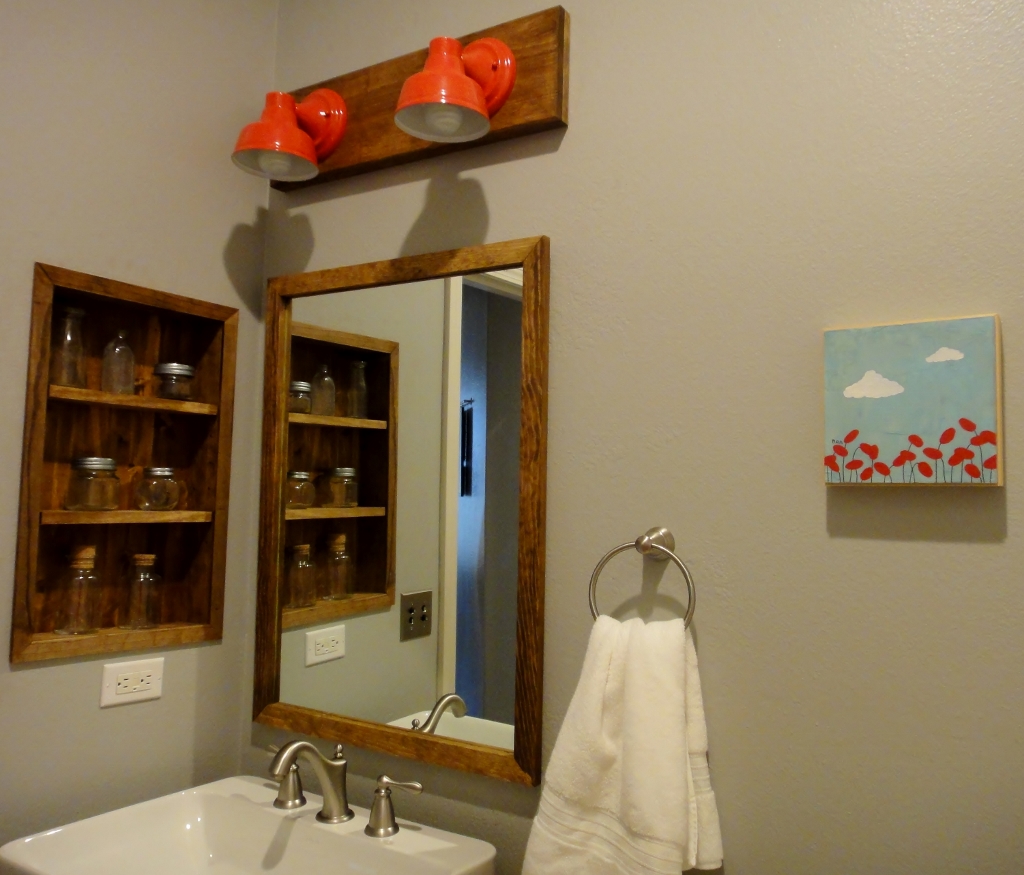 Wall Sconce Lighting Brings Pop of Color to Bathroom Remodel
What did we do before Pinterest? How did we ever find the perfect Super Bowl snacks, the best wedding reception venue, or a suitable wall sconce for the bathroom? Luckily, we live in an age where an endless parade of photos is at our fingertips for inspiration!
For Josh and his fiancé Marie, Pinterest was their go-to source as they took on the complete remodel of the guest bathroom in their Sparks, Nevada home.
"We decided to go with a modern rustic design," Josh says. "We found a pin on Pinterest and followed it to Barn Light Electric and started browsing the selection there." They hit upon the Barn Wall Sconce collection as they considered lighting for over the wooden vanity.
"We thought barn lighting fit the modern rustic style, and we chose a barn wall sconce as it was just perfect," he adds. The couple selected the Bowie Wall Sconce for their space and customized this compact wall light with a six-inch shade and a bright Orange finish.
"The Bowie Wall Sconce was the right size for the space and the style really stood out for an inside light," Josh says. "Orange was a color we wanted to incorporate into the bathroom and the Bowie was offered in a great shade of Orange." The couple built a custom wood mount for the two wall lights which complements the vanity, shelving, and mirror frame.
The American-made Bowie Wall Sconce is a compact light available in both six-inch and eight-inch shades. Thirty durable finish colors plus copper and brass are available for this industrial wall sconce which is wet rated for both indoor or outdoor use.
"The look of the light is what we enjoy most," Josh says. "And the light output with the two of them is really awesome."
Photos courtesy of the homeowner