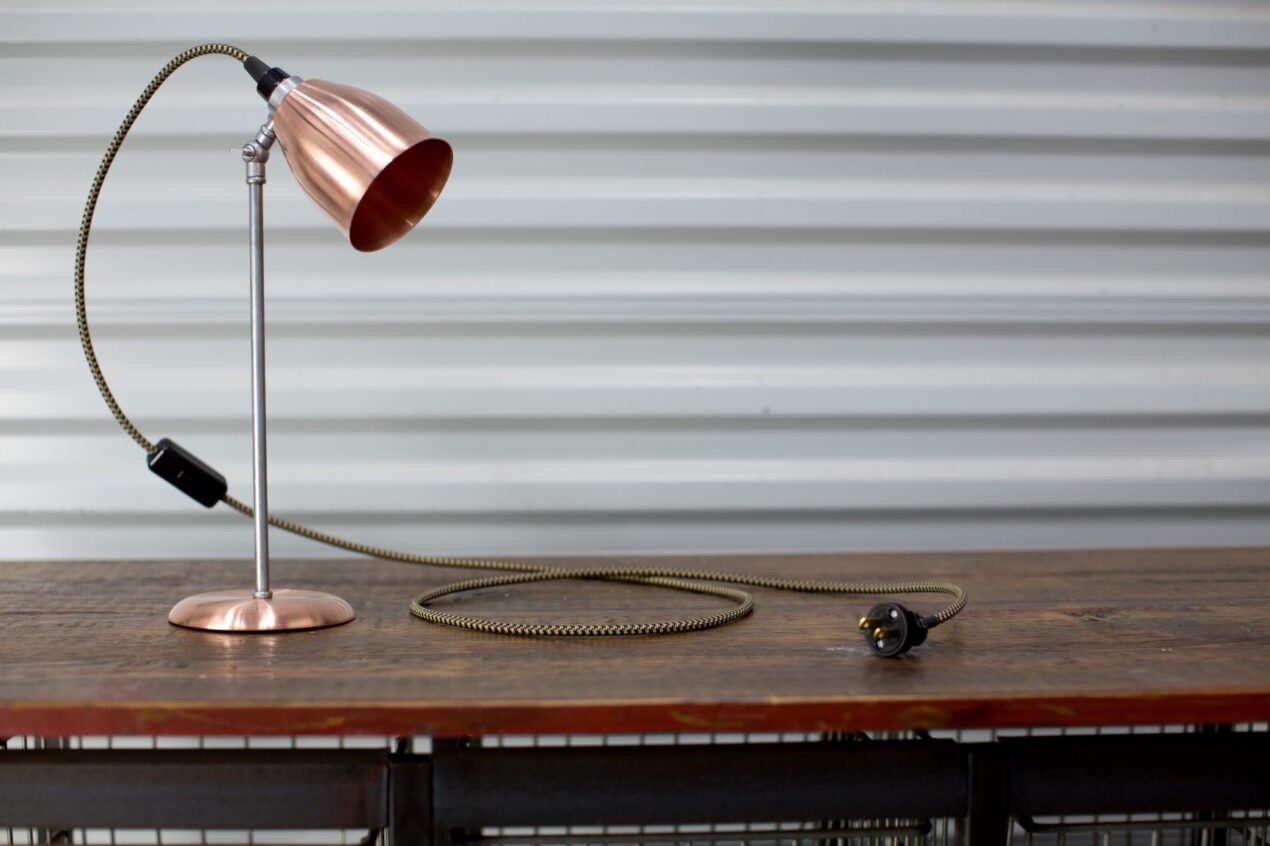 Vintage Inspired Task Lighting with Plug-In Convenience
Task lighting is often synonymous with office lighting where small shade fixtures on adjustable arms bring bright, direct light to reading and other close work. Although a utilitarian fixture, the humble task light can bring a touch of color and style to any desk whether at home or in the cube.
One of the newest offerings in our collection of Table Lamps is the Lovell Task Lamp which marries mid-century style with our own brand of American made, quality craftsmanship. This table lamp features a conical cup shade hand spun from commercial grade steel affixed to a brass or galvanized stem.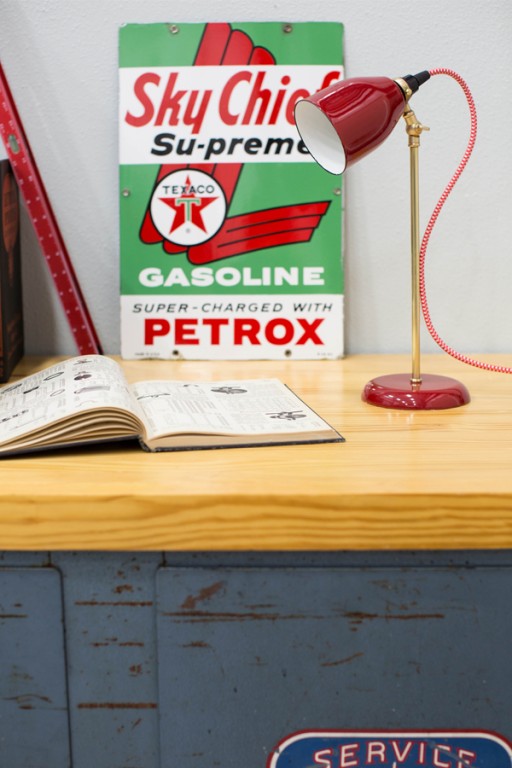 The weighted base provides plenty of stability while precision joints at the neck of the stem allow you to swivel the shade 90 degrees so you can direct the light exactly where you need it.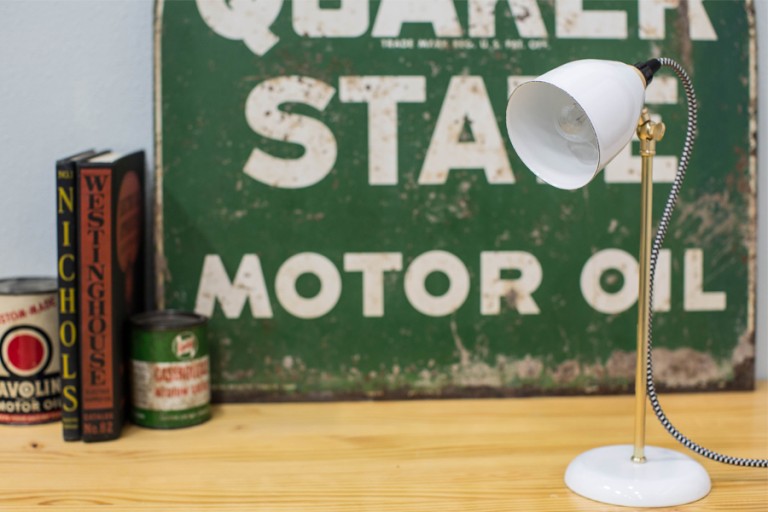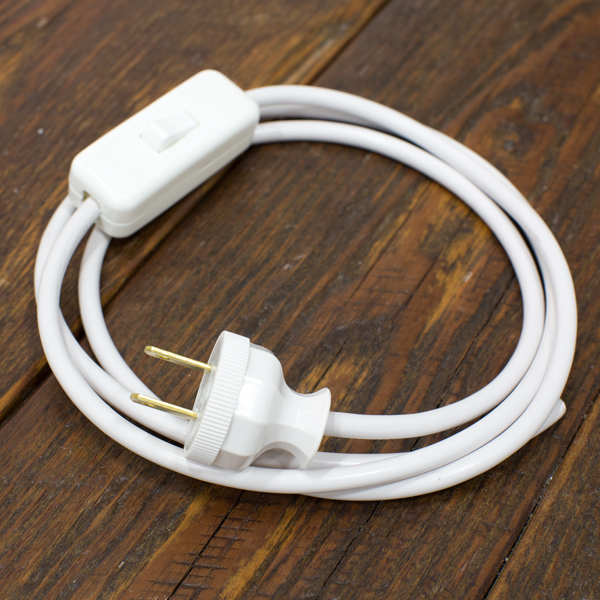 While this vintage inspired table lamp has a classic retro look, we've added modern plug-in convenience and an inline on/off switch.
The best feature of this new task lamp is the porcelain enamel finish that will never fade and is easy to maintain. This baked-on, high-gloss finish is available in a variety of colors from basic Black or White to Cherry Red, Cobalt Blue, and Metallic Chrome. This colorful lamp will give your paperwork a little pop!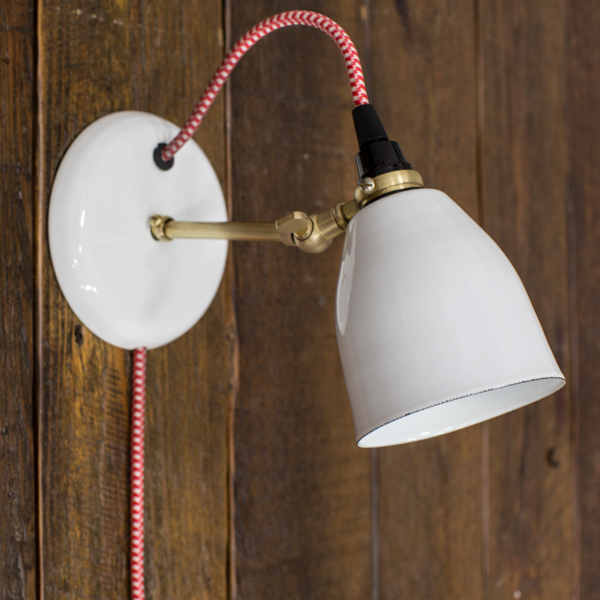 For lighting that's easy to move around, don't forget to choose the plug-in option as you order. The decorative exposed cord can be customized and features a vintage-inspired, inline on/off switch.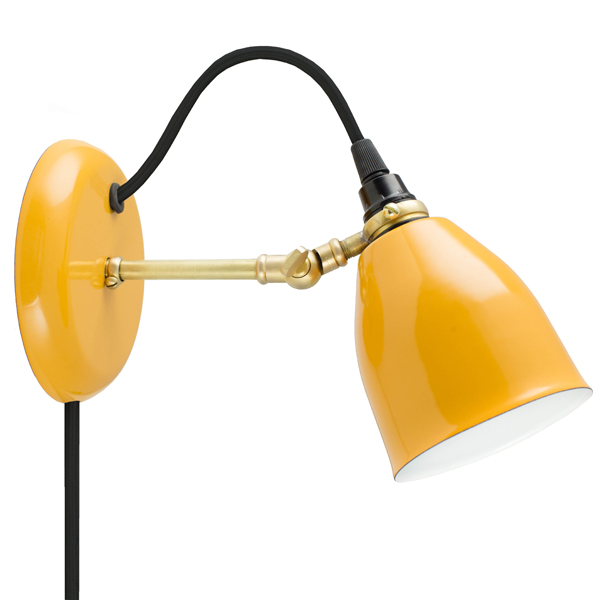 This plug-in convenience means you'll never have to leave your favorite lamp behind! American made and hand crafted from commercial grade steel, this modern wall light is finished with porcelain enamel glass that is baked on for a durable, high gloss finish that will last for years. This minimalist wall sconce provides focused, direct lighting and makes a colorful and functional accent for your bedside or office space!