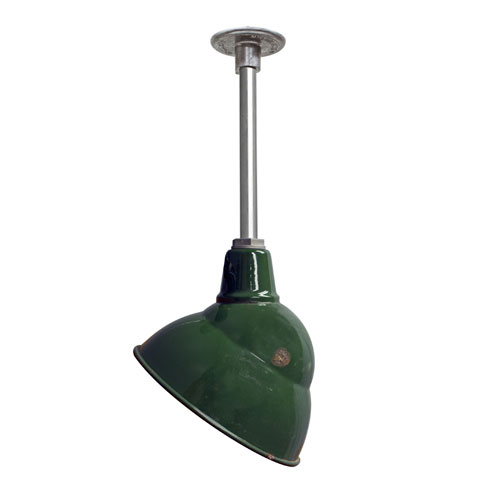 Vintage Emblem Shades Used as Library Lighting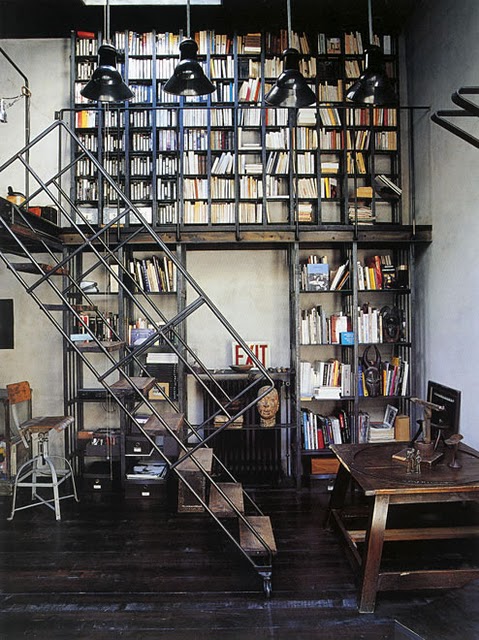 Switching it up from the norm is one of the things that we do best. Anything from nautical wall sconces to adjustable library light fixtures can be found at Barn Light Electric and Vintage Barn Lighting. Our selection of light fixtures caters to any and all design tastes – even for home offices and small library collections.

Take this library for example where the industrial influence is vary apparent. Everything from the smallest detail to the overall scheme of things is bursting at the seams with vintage warehouse attributes. Concrete walls and stained hardwood floors are rough and tough, while the vintage stool over in the corner adds a bit of femininity to balance out the obvious masculine influences.
While all of the above is perfect for the industrial environment, it wouldn't be complete without factory lighting. You could really go any direction with the light fixtures found at vintagebarnlighting.com. Take for instance our exclusive line of industrial modern porcelain barn lights or stem mount warehouse pendants. You could also go a different route and utilize vintage sign lighting to spotlight you collection of leather bound books and vintage machinery manuals. Any of those choices would be great!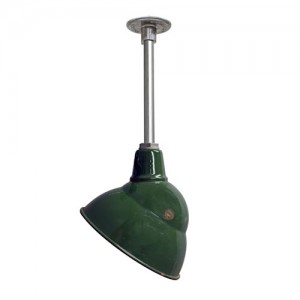 For starters, check out the selection of Emblem Shades – available as both gooseneck lamps and stem mount pendants. Similar to the factory pendant lights seen in the featured photo, the 12" Vintage Porcelain Enamel Emblem Shade is a perfect match. Rewired for use in today's residential homes, this vintage warehouse light is suspended from the ceiling with your choice of stem length. Because of the design of the shade, light is projected at an angle, cascading across your background, whether it is a collection of books or unusual wall art. Emblem shades aren't just for use in lighting commercial signs anymore; new lighting trends have enabled homeowners to utilize traditional industrial lighting in their homes for a distinctive look!
Photo Courtesy of Myriampa