Vibrant Barn Lighting Transforms East Coast Fishbar
Dianne's Fishbar knows zesty. From their eclectic menu of East-Coast flavors, Baja Mexican and seafood samplings to their vibrant restaurant interiors, Dianne's passion for dining experiences makes it a highlight of the Ontario, Canada cuisine scene.
Before Dianne's, this venue housed an Italian restaurant. Its transformation was a design collaboration between owner Tim Pater, SZA Architects, and builder Trevor Henderson. We got in touch with Tim to chat about his vision for this restaurant and what drew him to BarnLightElectric.com for unique restaurant lighting solutions.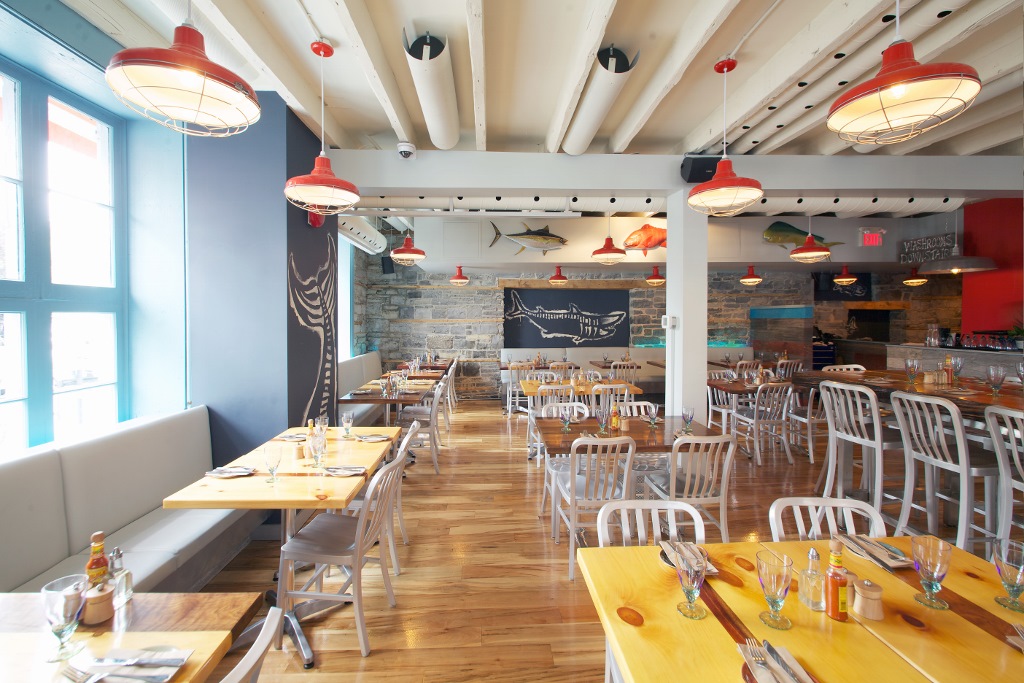 Their original vision for the space was big. "It's a seafood restaurant, so we were going after a nautical feel, we wanted a bit of an industrial look," Tim explained, "but we also wanted a warm feel to the space." To tackle this look, the team compiled a host of beautifully textured wood surfaces juxtaposed with aluminum chairs, festive paint and mural arts, and wall-mounted fish. Tim felt that the ceiling lighting was one of the most important elements of his restaurant's design so when he stumbled across the Barn Light Electric Blog, he found the solution.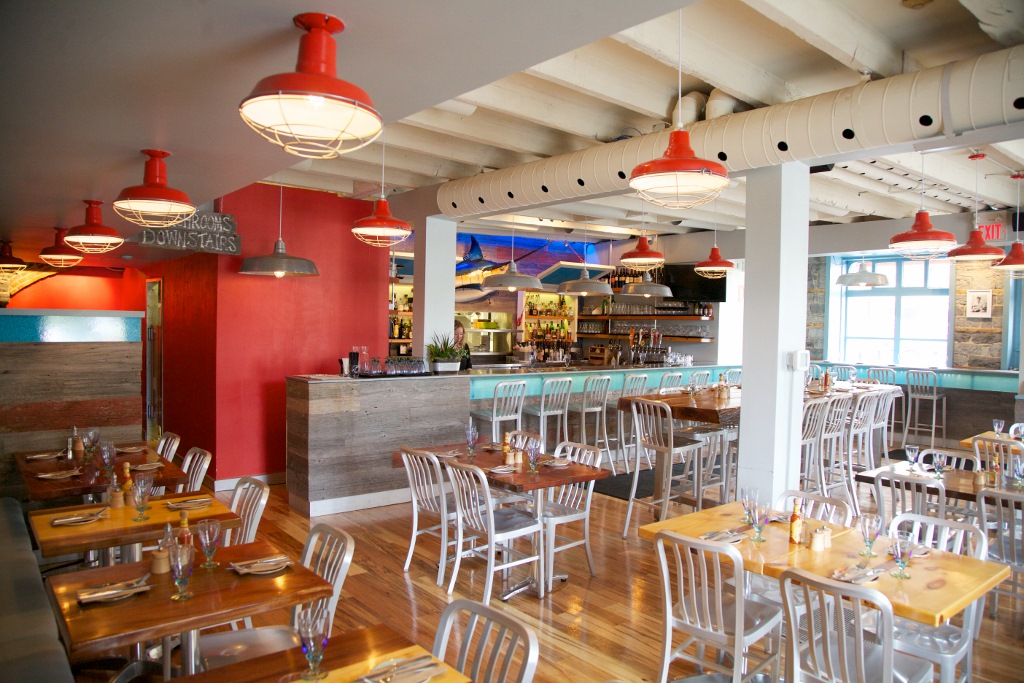 The team selected 16″ Union Pendant Lights to hang about their open dining area and 12″ Original™ Warehouse Flush Mount Pendants for the cozy booth lighting. He was drawn to these fixtures because he liked the pendant's clean shapes. For the finish, Tim opted for a robust orange finish. His reason for this daring shade is ingenious: "We chose orange to resemble orange life jackets."
While he selected a finish to evoke a nautical presence in the space, Tim had a specific desire to use barn lighting for its historic roots. "It fit in with our industrial warehouse look while it also tied in with the barnboard accents in the space," he remarked. To add a extra industrial edge, wire cage accessories were affixed to these commercial pendant lights.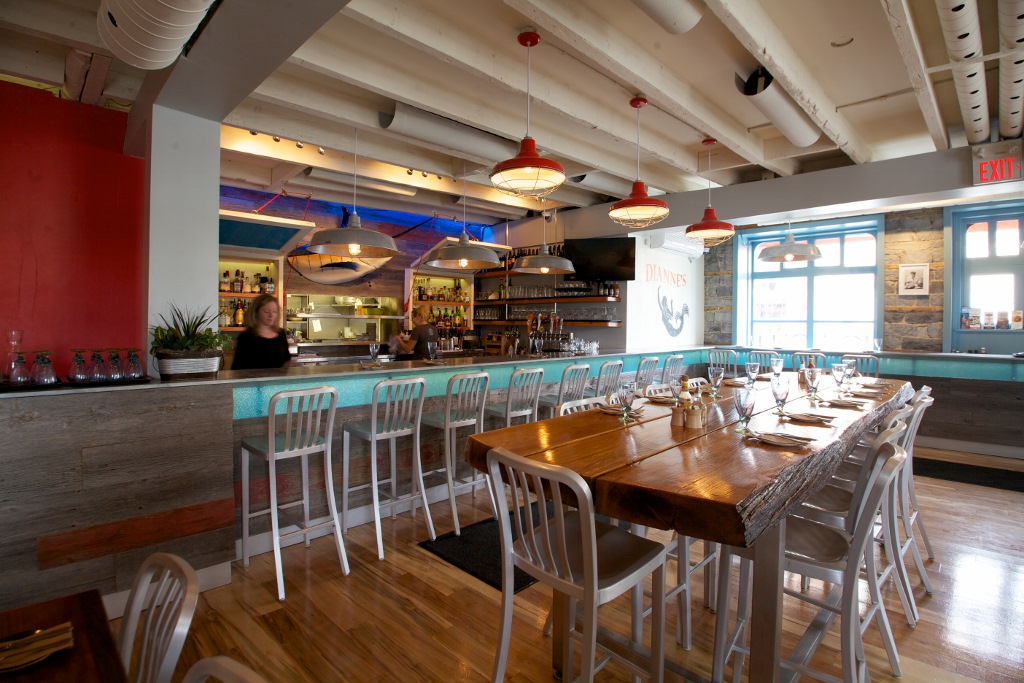 Over the bar hang three 28″ Galvanized Original™ Warehouse Pendants with cast guard and glass accessories. Tim stated that they went with this natural finish "to complement the zinc used for the bar." These American-made barn light classics certainly make a bold impact in the space!
If you're in the area, be sure to drop by if you enjoy friendly service, fabulous tacos, and waterfront locations with festive vibes.
Photos courtesy of photographer Scott Adamson and Dianne's Fishbar