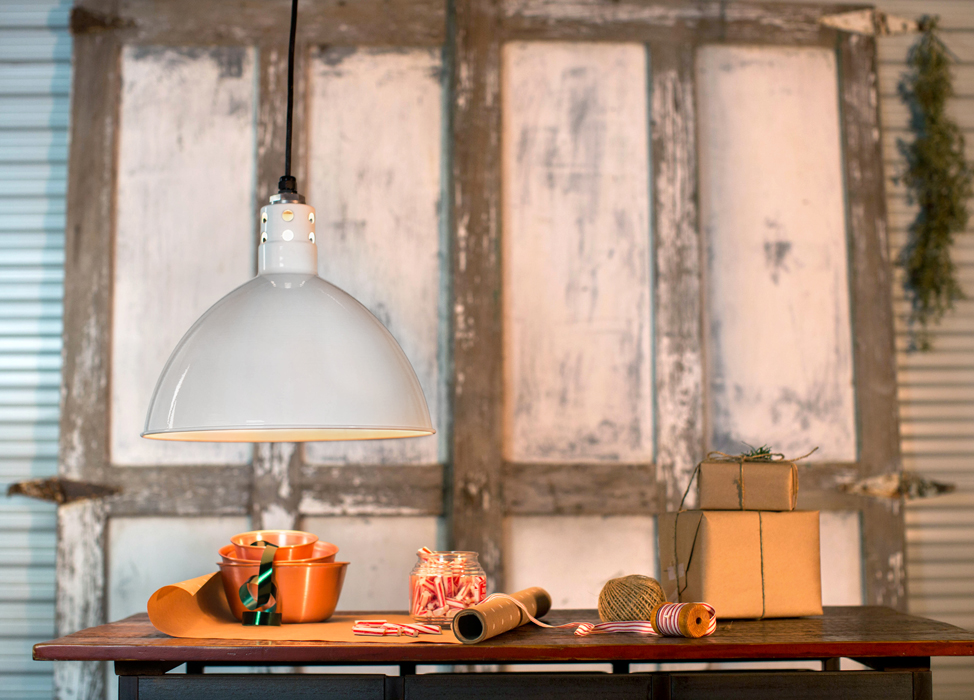 Vented Warehouse Shades Offer Brilliant Up and Down Lighting
It's hard to believe but there was a time when the popular warehouse style light shades were only seen — you guessed it — in warehouses. Or in factories where these barn-style pendants provided a wide span of light over a large area — a critical feature where heavy machinery and meticulous work was involved.
Kind of reminds me of the kitchen! Homeowners love our barn pendants like the Wilcox Deep Bowl Pendant Light that offers plenty of down lighting onto kitchen islands where homework gets completed, bread gets baked, and slow cups of coffee are consumed with the morning paper.
For a twist on this classic style of barn lighting, check out our new vented pendant lights which feature small vents in the neck of the industrial style shade. The Wilcox Vented Pendant Light is a stylish, deep bowl pendant that offers both directional and uplighting features thanks to openings cut into the neck.
This American-made barn light is custom made to your specifications. You choose the size, finish color, type of cording, and the style of vents which provide points of lights over the top of the shade.
With six shade sizes to choose from and 32 decadent finish colors, you can create the perfect size and style of light for your space. The vents in the neck can be narrow slots or circles, and you can add a wire cage for a hint of vintage flavor.
Prefer a more shallow bowl look to your lighting? Our popular Aero shade is available with vents as well and comes in both cord, stem mount and gooseneck options. The Aero Vented Gooseneck is a great choice for retro exterior lighting as the wide shallow bowl directs plenty of light downward while the neck vents allow points of light to escape making a stunning display at night!
And we couldn't leave our most popular shade out of the mix — the one and only Original™ Barn Light is also available with the vented option, adding yet another way you can customize this classic light to suit most any space!