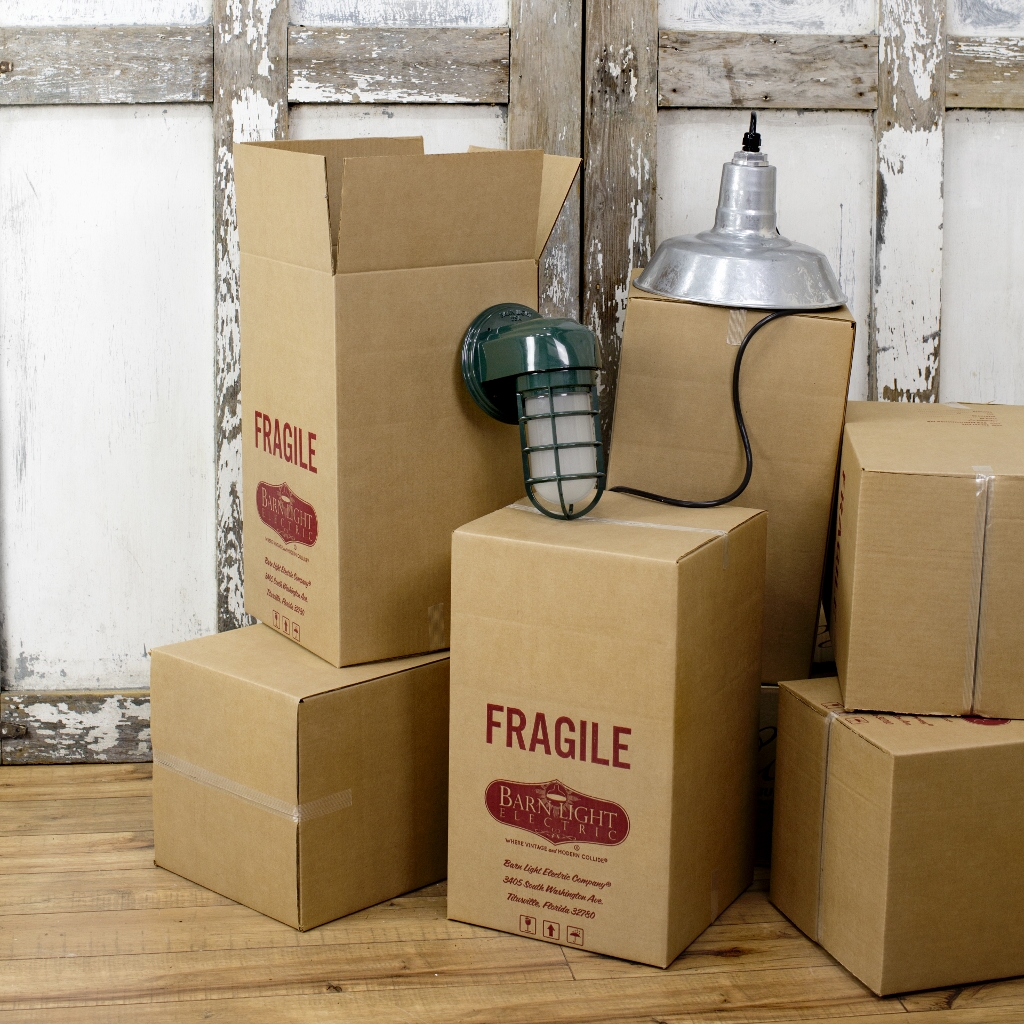 Tips For Shopping Online for Lighting
Shopping online is a wonderful thing. Personally, I do not venture anywhere near a mall after Thanksgiving. I much prefer the comfort of my couch, a warm fire, and a glass of wine when I shop. People at Macy's get annoyed when you sit on their couches and pull out a flask. Trust me on this one.
And while shopping online offers plenty of benefits, there are challenges as well. Is that orange pillow more in the red family or yellow? How thick is that fabric? How big is that light bulb? Photography, perspective, computer monitors, and more all play a part in what you see on the screen.
Because the vast majority of Barn Light Electric business is online, we create product pages, descriptions, and blog posts that help our customers make informed choices. Our sales staff talks to customers all day long who call in with questions and to place orders. We asked Paige, our Retail Sales Manager, for her suggestions on how to make shopping online for lighting a stress-free experience.
"First and foremost, I would suggest reading the product page very carefully," she says. "The page contains a wealth of information that can help you decide if this light suits your needs." Hovering your mouse over the icons to the right of the price, shown below, displays information about that particular fixture.
For example, on this product page, the icons tell you, from left to right, that the product is an exclusive Barn Light Electric product , CSA listed, custom made to your order, and wet rated. The last symbol, the red box, means that no returns are accepted on this particular product.
"While most of our items are easy to return, some items are nonreturnable," Paige explains. "Some of the nonreturnable items include LED fixtures, brass and copper fixtures, and discounted lights."
Paige also recommends customers reach out if they have any questions, doubts, or concerns about any of the products we offer. Not sure about finish colors? We are happy to ship out color samples from both our powder coat and porcelain enamel palettes so you can be sure the color you choose will complement your décor.
Our sales team is available between 9am and 6pm Eastern Standard Time at 800-407-8784. You can also reach them via email at sales@barnlightelectric.com, and via Live Chat from our home page. Sometimes just a quick conversation will give you the peace of mind about making your purchase online.
Once your order ships and arrives at your door, it is important to inspect the contents of your boxes immediately.
"We ask every customer to please open the boxes right away, even if you don't plan to install immediately," she says. "While we package our products very carefully, sometimes issues arise during shipping. We want to make sure everything is ready to go when the electrician shows up."
The last piece of advice from Paige — make sure you are satisfied with your new light before the wires are cut and connected.
"Hold it up where you plan to install, then step back, and make sure it's what you envisioned," she suggests. "Once a light is installed, it cannot be returned. We suggest making sure it will fit, the color is right, and you love the look before the electrician does the deed."