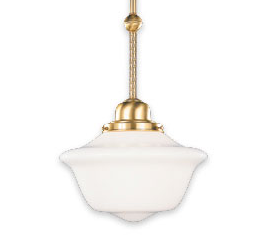 The Popular Schoolhouse Lighting Look Revisited
The classic smooth appearance of an opaque schoolhouse shade brings to life nostalgic memories from the past. Schoolhouse lighting was a staple in public buildings in the mid 20th century when bare light bulbs on cords were first covered by opaque glass shades.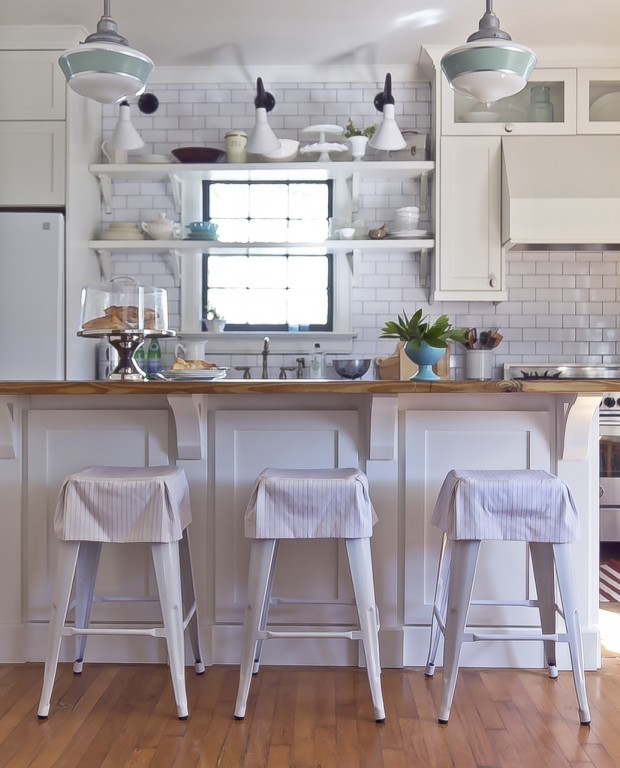 Reminiscent of these classic lights, the Primary Schoolhouse Stem Mount Pendant recaptures the same antique appearance that lined classrooms, libraries, and courthouses throughout the 30s and 40s. The popularity this light originally possessed was unlike any previous pendant. Its unique Victorian appearance helped propel its popularity and these beautiful fixtures appeared in many schools and public buildings. This mass appeal was due to its beautiful shade which looked as if it were finely sculpted from marble. A huge improvement over bare bulbs!
The Primary Schoolhouse Stem Mount Pendant takes this timeless formula and applies it to create an accurate reproduction. American made with a hand-blown glass globe and sturdy stem mount, this classic ceiling light has been updated with painted bands of opaque color in your choice of color.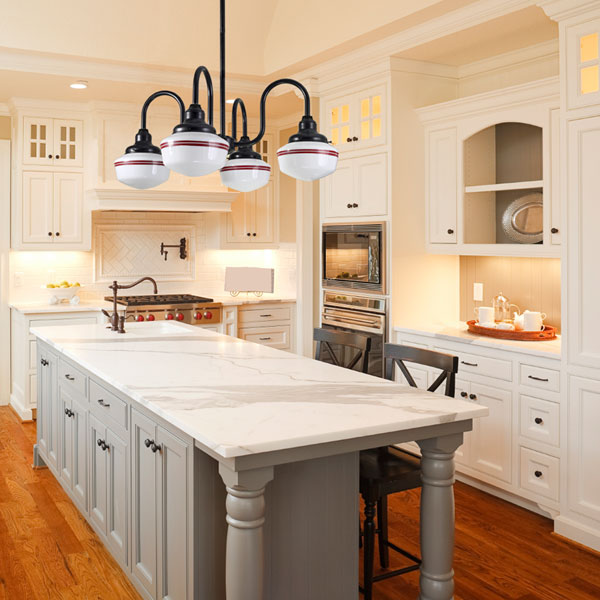 For larger spaces, like your kitchen island or family room, consider the Alma Mater 4-Light Schoolhouse Chandelier which features four hand-blown schoolhouse shades affixed to arching gooseneck arms in a rugged stem mount pendant. Customize this schoolhouse globe chandelier with shade size, stem length, and painted band color to perfectly complement your space. American made from quality materials to last for years!
Top Photo Courtesy of Jennifer Lee Kessler