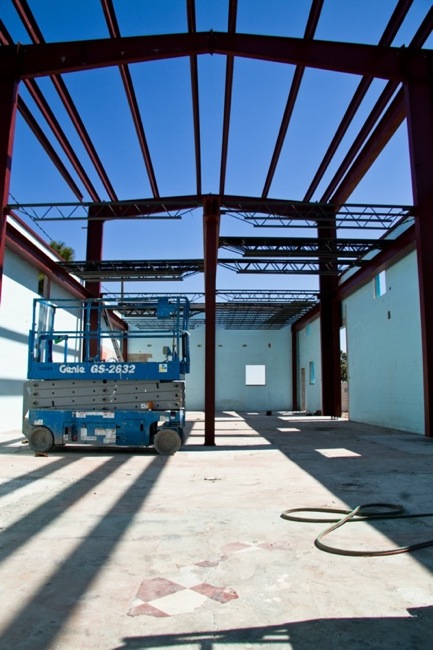 Sustainable Green Building Taking Shape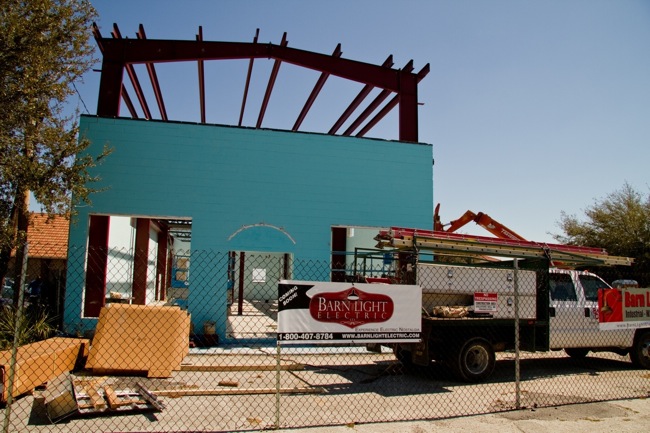 Sustainable green building design is defined as the practice of creating structures and using processes that are environmentally responsible and resource-efficient throughout a building's life-cycle: from siting to design, construction, operation, maintenance, renovation, and deconstruction. Building within this framework has been a high priority since the inception of our plans to expand. From the initial purchase of an existing building to the plans to expand using a sustainable and eco-friendly metal building, our focus has been to use recycled materials and those able to be recycled at a later date.
Steel metal buildings are the most sustainable of the major structural materials used and are produced with recycled metal. Metal buildings satisfy the "triple bottom line" of social, environmental and economic benefits – low waste, long lasting appeal, safety, and the ability to be reused and recycled. The fact that the building is located on an open waterway in hurricane-prone Florida, it only made sense to use this type of building structure. Because steel buildings are pre-fabricated, the move from concrete block shell to completed exterior will be weeks instead of months. This fact brings great joy to those of us who work side-by-side, literally!
The progress this week has been rapid and the skeleton of the building is starting to take shape. Both the interior and warehouse floors were finished and the initial placement of the solid I-beams and floor joists was started. The I-beams have a great rust color that will be left natural and exposed. In keeping with the vintage industrial – warehouse look we are striving for, the floor joists will be exposed, the floors will be concrete and the stairway open and galvanized. The "big" details have been easy but the smaller ones always pose more of a challenge. But, as the saying goes, I'll try not to sweat the small stuff! Check back next week for another week of progress. ~Donna