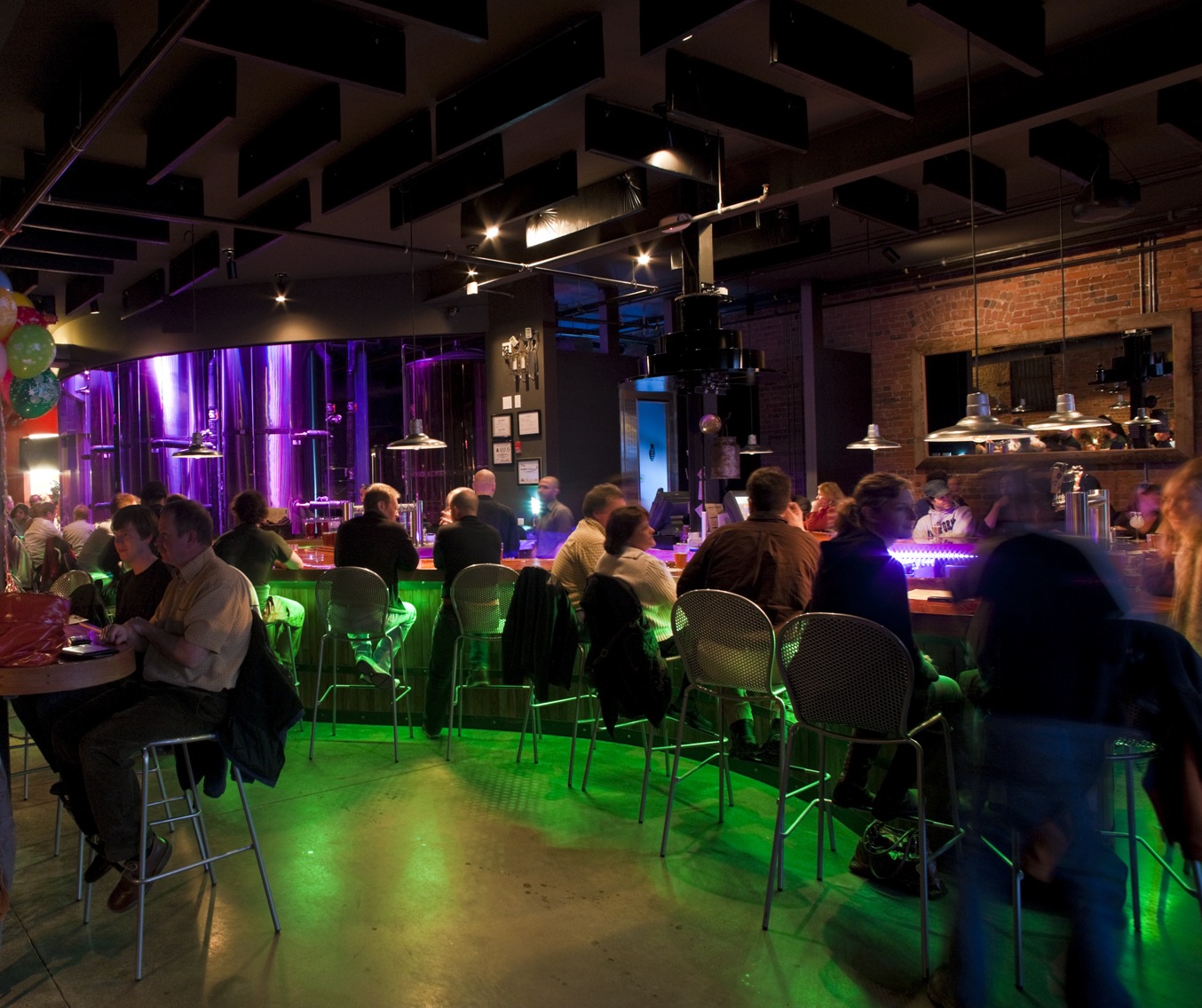 Shallow Bowl Pendants Light Up Local Brewery
Asheville, North Carolina: population 70,000. Nestled in between the Pisgah and Nantahala National Parks, and just East of the Great Smokey Mountains is a town that can be best described as edgy, artsy, and inviting. Recently called the Best Southern Town in America, you can only imagine the endless list of things to do in this area. If you're looking to get your dose of local culture while visiting, we may have just the place for you – The Lexington Avenue Brewery or the LAB if you're a regular patron.

As a fairly new addition to the city, the LAB hosts room for 365 guests, two live music stages, a restaurant, bar, and brewery! Becoming known for its unique mix of California and Southern foods with fresh, brewed beer, this local hot spot is attracting not only the locals, but tourists as well. Had we been closer, we would have been honored to be some of the first customers at the LAB! Why you ask? As much as we enjoy our after dark activities, we would LOVE to see some of our favorite Barn Light Electric lights being used!
Even after sharing 12,000 feet of space with its neighbor, Sweet Peas Hostel, there was still a lot of space to light. As a focal point, The Lexington Avenue Brewery chose our 12-inch Shallow Bowl Pendants in a Galvanized finish. Mainly placed over the bar and table areas, the pendants quietly drop in from the exposed ceiling using our black cord option. Their sleek appearance is enhanced when the nearby purple and green ambient lights reflect off of the galvanized finish – ultimately setting the mood for an evening full of great food and fresh brewed beverages! The Shallow Bowl Warehouse Pendant is available in numerous shade sizes and can be customized in over 50 finish options! For a truly unique look, add an optional Wire Cage or Guard and Glass attachment.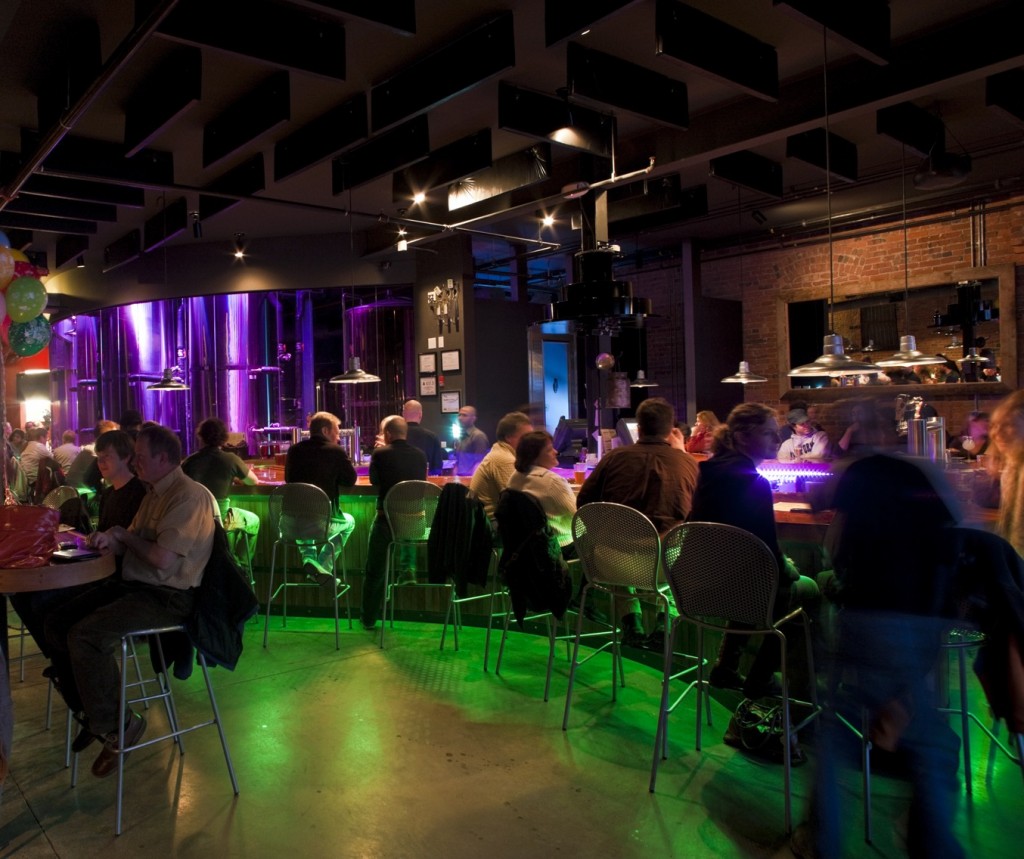 As Featured In The Lexington Avenue Brewery: 12″ Shallow Bowl Warehouse Shade, Galvanized Finish, and Black Cord Hung – $119.00.