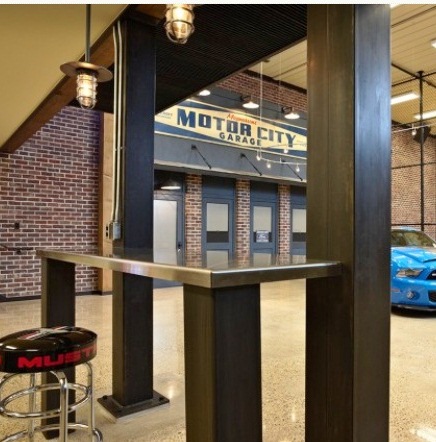 Shed Some Light on His Favorite Space for Father's Day!
We're gearing up for Father's Day this week and lucky you can be the star of the Sunday cookout! Everyone else will be giving books, ties, and goofy gadgets to dear old Dad, but you can give the ultimate gift and save money too! Take advantage of our annual Father's Day sale where you can receive special savings on loads of lighting, industrial decor, ceiling fans, and more. To access the code you'll need at checkout, you must like us on Facebook. We love having new friends and Dad will love you for it!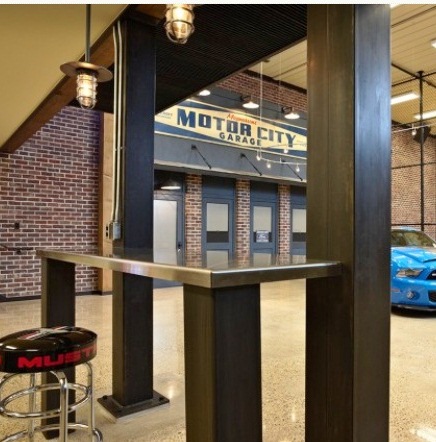 Every man, whether it's your dad, brother, uncle, or son, has space he calls his own. How about giving him some rustic lighting to dress up the space while still keep the manly feel? Rustic pendants have a great industrial vibe and were inspired by mid 20th century explosion proof fixtures. They combine function and style with their distinctive cast guard and glass designs and are fine examples of quality American craftsmanship. To achieve the look in this unusually clean garage, check out the Barn Light Atomic CGU Pendant, a flexible light fixture with dozens of options from size and finish color to glass and mounting options.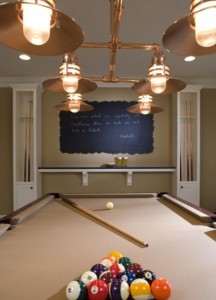 Or perhaps that special man in your life needs a rustic chandelier over the pool table to light up every trick shot he can muster. Get rid of that green Tiffany knock-off and hang something truly unique in the game room. Check out The Factory Overhead, an industrial, 6-light chandelier that will provide plenty of light on every pocket without getting in the way. Or for an even more unusual look, The Assembly Line 5-light industrial chandelier places the fixtures in a circle which gives a sense of movement and fun. All of our chandeliers come with dozens of finish, glass, and mounting options so you can create a fixture that's perfect for your man's space and taste!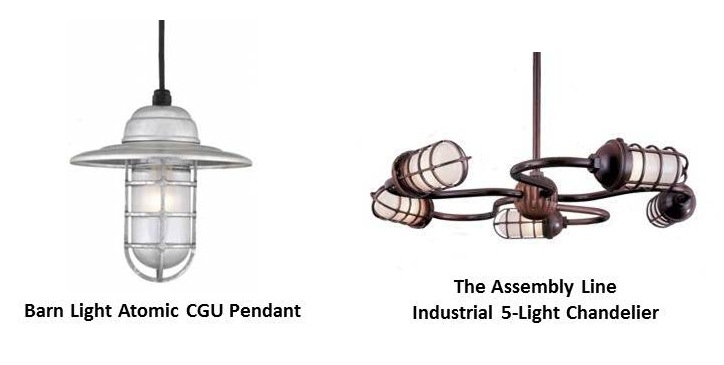 Top photo courtesy of Twist Interiors for Houzz
Second photo courtesy of John Kraemer & Sons for Houzz