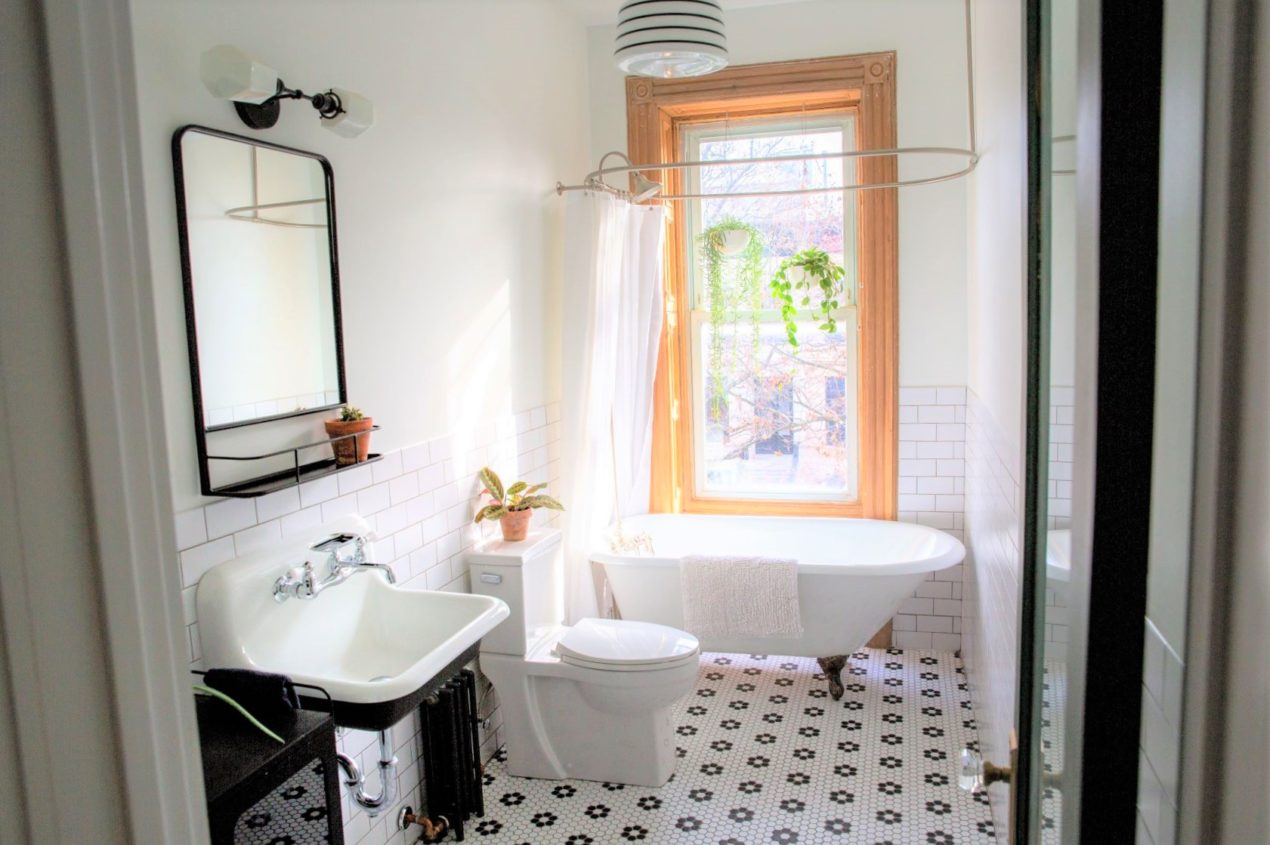 Schoolhouse Lighting Right at Home in New York Brownstone Reno
Renovating any home takes time, patience, and, of course, money. When the home is a 130-year-old brownstone, renovations tread the fine line between preserving the vintage details while introducing new systems, fixtures, and furniture to create a cohesive, inviting space that honors the home's roots.
Barry and Jordan, aka The Brownstone Boys, tackled this monumental project when they purchased a brownstone in the Bedford-Stuyvesant neighborhood in Brooklyn, New York.
"We're in the heart of what is known as Brownstone Brooklyn," Barry says. "The row of brownstones on our street was built in the late 1800s." The duo met others who were also renovating brownstones so they decided to chronicle their efforts on a blog and offer their lessons learned.
"We wanted to restore what we could and make sure anything new fit in well," Barry notes. "The property was an Airbnb that was configured pretty poorly when we bought it. We knew we wanted to make this our home and create a layout that made sense with the original design. We really wanted to focus on the new-meets-old and allow the original detail to speak for itself."
Part of the renovation included adding a new bathroom. While they wanted the space to feel like it had always been in place, they also desired an updated feel. Jordan envisioned a vintage look with classic subway tiles and floret hex black-and-white tile for the floor. They searched for a light fixture that would complement these design elements.
"We chose a schoolhouse light because it has a vintage look while also being current," Barry explains. "We wanted this bathroom to be reminiscent of the old-style New York bathroom with the clawfoot tub and subway tile. We knew a schoolhouse light would fit perfectly!"
Having shopped with Barn Light Electric in the past, Barry and Jordan returned and chose the Drum Schoolhouse Stem Mount Pendant for their new bathroom. They customized this American-made ceiling light with a 12″ drum shade, Black bands, Galvanized fitter, and 12″ stem.
"The black bands feel like an updated version of a traditional schoolhouse light, and the Galvanized fitter matches the nickel bath fixtures but feels like it's been there awhile," Barry notes. "The light has that big-stage feel we were looking for. We designed the space around this particular light — it's that great."
Jordan adds that the opaque glass creates a warm glow and the banded drum shade is one of the first things people notice and love about the bathroom.
"We've always been fans of Barn Light Electric. The unique and affordable fixtures are within our budget, and we really wanted this light," Barry says. "Barn Light made shopping easy and was always available to answer our calls and emails when we had questions. We love it!"
Photos courtesy of The Brownstone Boys