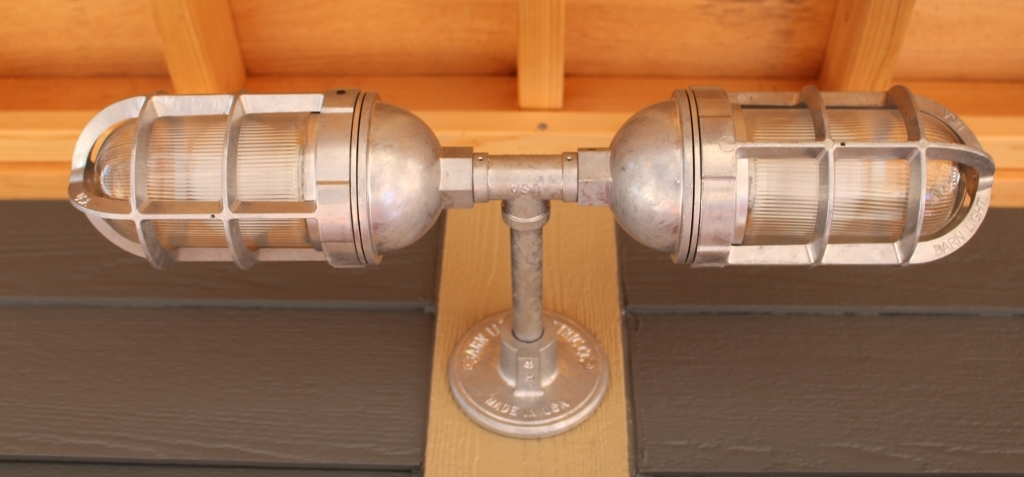 Rustic Lighting Offers Rugged Style, Sophistication
Drawing from the nautical and industrial lighting fixtures of the early 20th century, our collection of Rustic Lighting offers a rugged alternative to flimsy, big box store lights.
Vintage nautical lights — think bulkhead lighting — and vapor lights featured a rugged cast guard and glass that offered protection to the bulb in hazardous work environments like factories and warehouses. While these were super functional, they were hardly stylish.
We have taken the best design features of these industrial fixtures and combined them with an array of finishing options to let you create a beautiful, updated and well-built fixture that's hand crafted to provide years of service.
The cast guard on our wall sconces, for example, can be customized – choose a standard cast guard, wire guard, or the heavy duty guard for a chunkier look.
Finish colors range from traditional Black or Galvanized to brighter Teal, Magenta, and Buttery Yellow.
Cast guard and glass isn't only for wall sconces. If you love the look of a traditional RLM-inspired warehouse shade, you can add the cast guard and glass for a more vintage look.  The guard and glass is an option on many of our barn pendant lights, gooseneck lights, and even chandeliers.
And just because these rustic lights ooze vintage style doesn't mean they're old fashioned. We have merged the style you love with the latest in modern technology in our LED Collection.
With integrated components manufactured by Cree, one of the nation's leading innovators in LED technology, these rustic pendants, wall sconces, and gooseneck lights offer 50,000 hours of service.
Perfect for both residential and commercial settings, our rustic LED lights save time and money on energy and maintenance costs.
Whether you have one wall sconce on your porch or 30 pendants in a restaurant, our LED lighting will bring both style and savings to your space. Be sure to check out our Photo Gallery for plenty of inspiration!