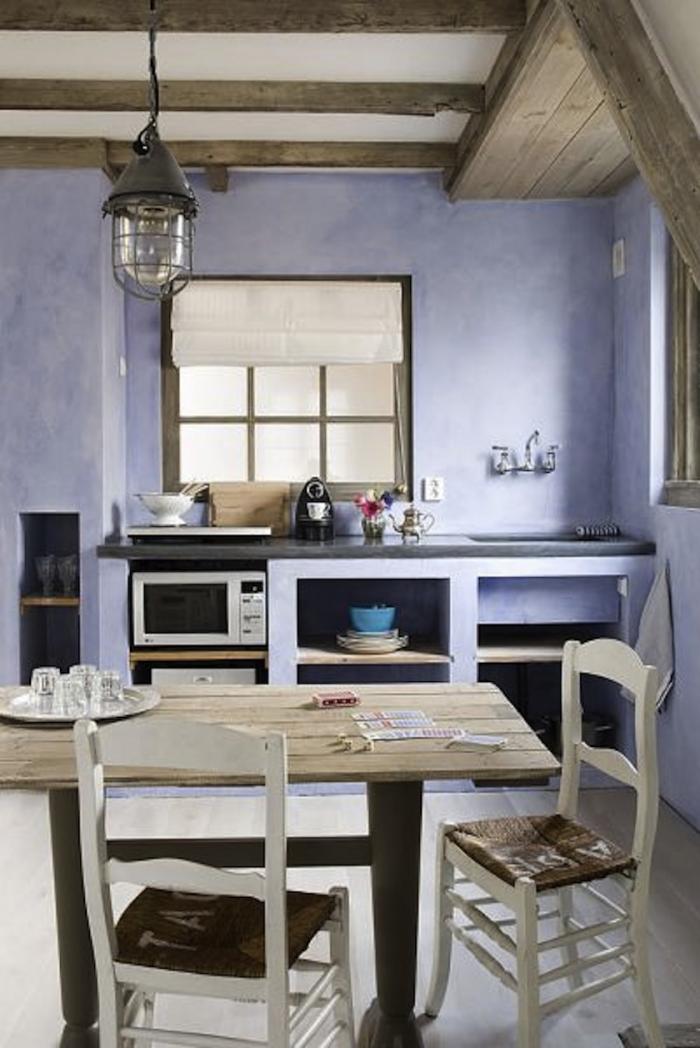 Rustic Barn Light Pendant a Natural for Industrial Kitchen
One of the things that makes the industrial trend such fun is that every piece of the space should have a story to tell. Take this industrial farmhouse kitchen for example. The rugged wooden beams that form the structure look as if they once sheltered horses and chickens down on the farm. This vintage kitchen table was salvaged from a train station in Switzerland and probably provided many travelers with a place to rest with a cup of coffee while waiting for the next departure. The concrete countertops are a nod to a more modern design trend while the lavender tinted walls soften the entire space and add a hint of levity.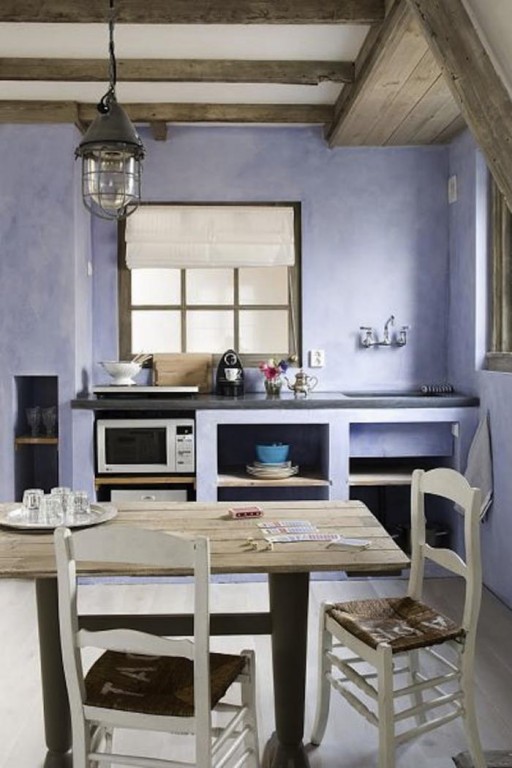 The pendant over the table is a classic, vintage style fixture that perfectly ties together both rugged and rustic themes. This piece closely resembles our Topless Wire Guard Pendant, part of our Rustic Collection of ceiling lighting. Based on designs from mid 20th century explosion proof light fixtures, our rustic pendants combine function and style with durable materials and exceptional American craftsmanship. This style is ideally suited for industrial, nautical, and atomic ranch homes.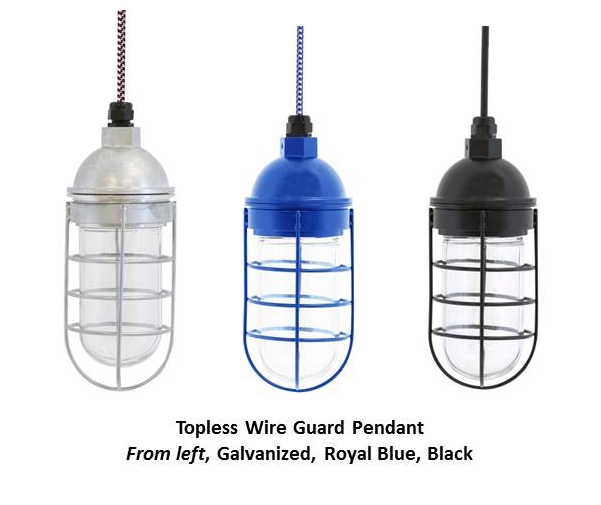 The Topless Wire Guard Pendant is available in 20 finish colors so your industrial space can take on any number of looks. Choose a traditional finish like galvanized, rust or bronze for a classic look or go with something more daring and bold like magenta or teal. These colors will add a more retro spin to your space and make your fixture a focal point in any room.
The glass that surrounds your bulb can also be customized. Leave it clear if you like the bare bulb look or go with a frosted, textured or colored glass to add even more interest to your light. Stem and wire mounting options are available so be sure to ask our knowledgeable sales staff for help in choosing the best option for your space.