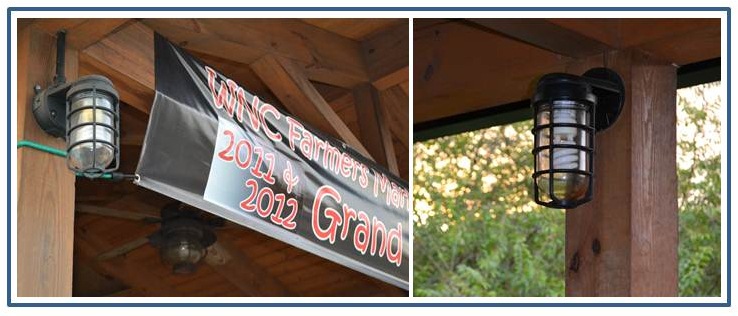 Rustic Sconces Add Ambiance to Award-Winning Barbeque Restaurant
Every April, taste buds starts tingling and toes start tapping in anticipation of the annual Barbeque Cookoff and Bluegrass Jam at the Western North Carolina Farmer's Market. For two years running, Okie Dokies Smokehouse has taken home the Grand Champion honors in the cookoff and, as a local favorite, looks to repeat next spring. The Smokehouse has two locations near Asheville, and at this location in the Swannanoa Valley, rustic wall sconces add as much flavor to the front porch and outdoor dining area as the sauce does to the ribs!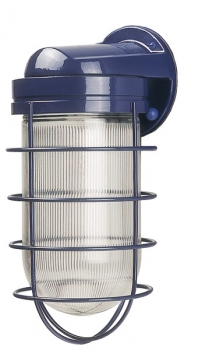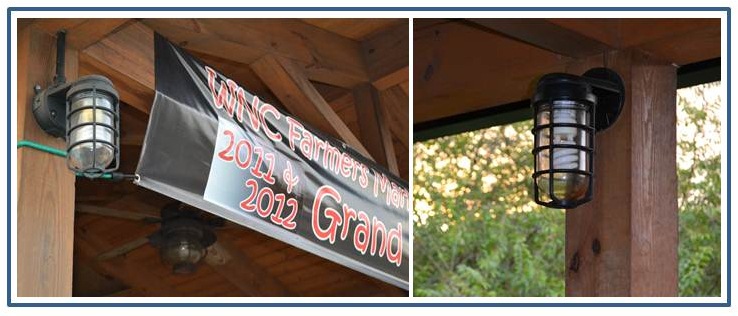 These sconces are much like our Industrial Static WGU Topless Sconce, a fixture that has an extra helping of rustic style. One of our most versatile sconces, the Industrial Static Topless Sconce can take on a mid century yet modern appearance. By simply changing the finish color you can go from a traditional look with Black, Architectural Bronze, or Iron Rust to a more modern appearance with bold colors like Yellow, Red, or Polished Aluminum. Available in both small and large sizes, this fixture can also be customized with clear, frosted, or colored glass.
If your business could use some rustic flavor, we also offer complementary rustic pendants that would create a cohesive look to your lighting plan. The Atomic Topless CGU Pendant can be cord or stem mounted and you can choose from the same fabulous finish colors as the Topless Sconce.
These American made fixtures are a terrific choice for commercial lighting venues such as this restaurant. Most business owners want to design their space then get on with the more important tasks of making the business successful whether it's selling barbeque or barn lighting. Having to replace rusted, malfunctioning lights that were installed six months prior isn't in the business plan or budget! Our lights are crafted with high quality materials to give you years of service.