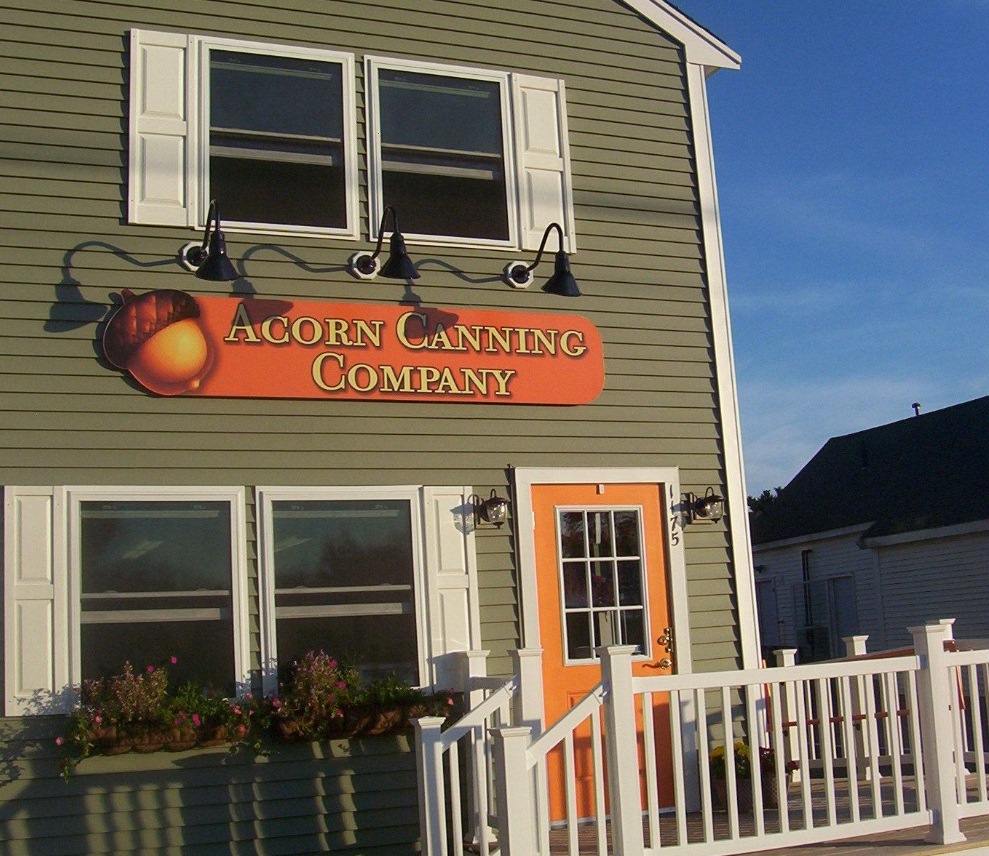 Gooseneck Lighting Has the Right Angle for Commercial Lighting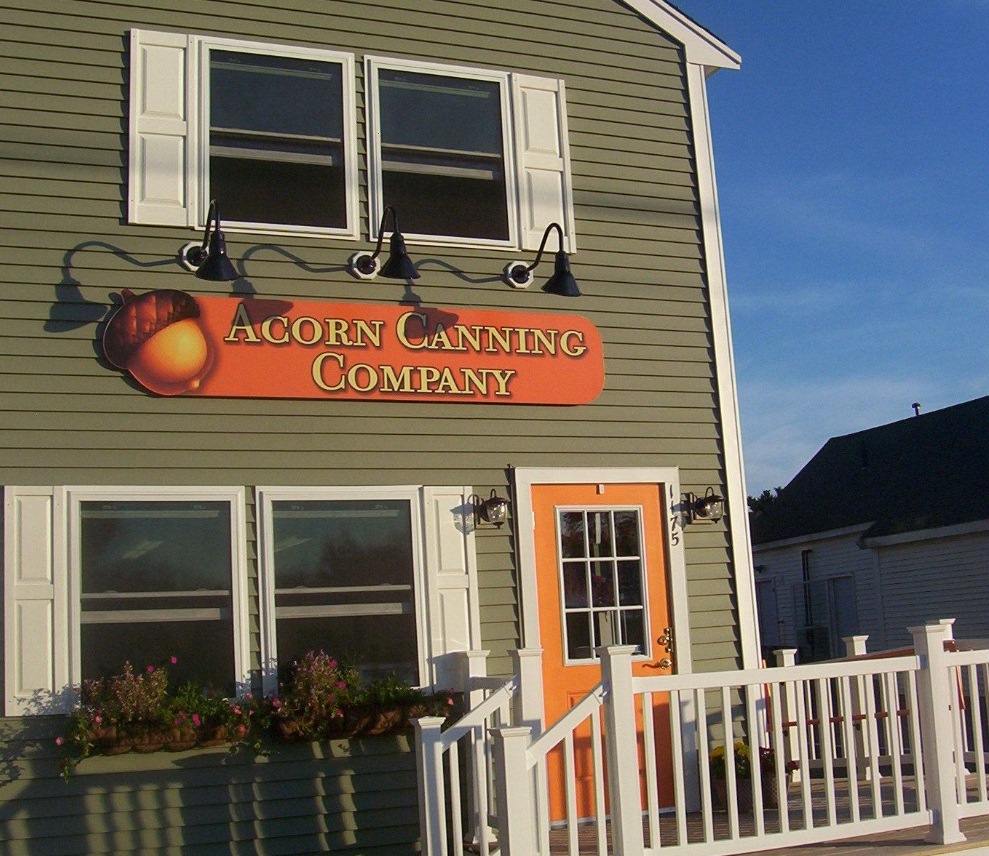 New England is in all its glory during the autumn. Florida may have cornered the market on summertime fun, but fall belongs to New England with its brilliant displays of color splashed against a deep blue October sky. And at the Acorn Canning Company, customers are flocking in to stock up on homemade jellies, hearty soups, pumpkin bread, and cranberry relish. No one will miss the sign out front thanks to the very functional and stylish gooseneck sign lights that line the front of the building.

These sign lights are very much like our Frontier Angle Shade, an American made light that is guaranteed to bring attention to your commercial business. The Frontier Shade is available in four shade sizes and a dozen gorgeous powdercoat finish colors ranging from basic Black to Barn Red to Industrial Grey. More than 20 different gooseneck arm styles can be fitted to this fixture and one is sure to give your Frontier Shade just the right angle and projection for your sign, landscaping, or other exterior feature. If you business has a vintage flavor, try a wire guard or cast guard and glass which will add even more style and help protect your bulb too!
If you want this distinctive look but have a tight budget, don't miss the selections in our Discount Sign Lighting collection. To reduce the costs of the fixtures, you'll notice a small reduction in options and features. These lights are still crafted from high quality materials and you will have several finish colors and gooseneck arm sizes to choose from. The 12″ Angle Shade Gooseneck Sign Light is offered in six different shade colors and extra discounts are available for orders of five or more lights. And since most of these lights are kept in stock we can ship your order in five business days or less!