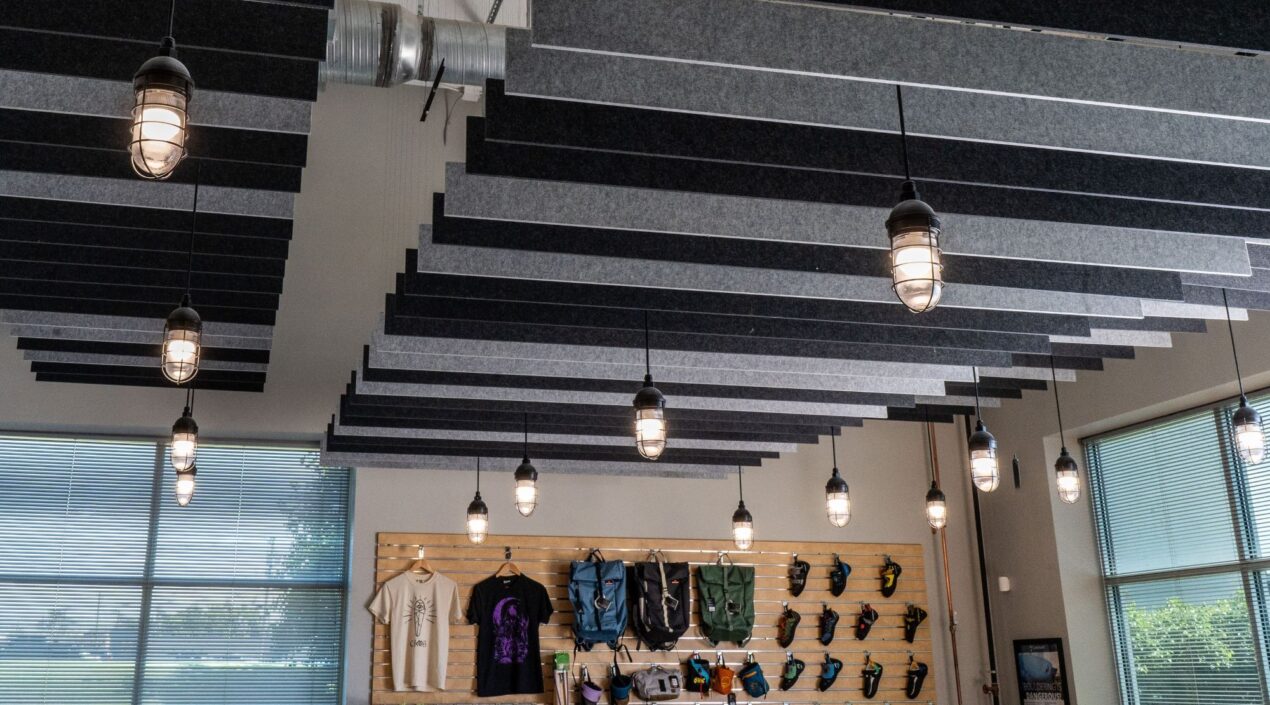 Robust Industrial Pendant Lighting Highlights Nashville Climbing Gym


Rock climbing's popularity stems from its perfect blend of physical and mental challenge. It offers an escape from urban life, fosters community, and promotes fitness making it a beloved adventure sport for many.
But what if you don't live near the mountains? Luckily for the residents of Nashville, Tennessee, four bouldering gyms offer access to indoor terrain including Climb Kraft, the newest and largest location.
Guests not only experience a variety of route settings but plenty of food and drinks are available to fuel the climb in the on-site café. The space is highlighted by rugged industrial lighting from Barn Light Electric which captures the gym's spirit and stands up to a bustling commercial environment.
These American-made Industrial Guard Pendant Lights were specified by the team at STG Design and purchased through FSA Lighting, Barn Light's commercial rep in the Nashville area. The pendants are customized with a powder coat Black finish, wire guards, and ribbed glass which slightly diffuses the illumination. They are suspended from the ceiling with standard black cords.
This easy-to-customize pendant brings plenty of industrial style to the space. Available in both incandescent and LED, there are more than 30 finish colors to choose from to match any commercial brand or décor. Twenty-two cord colors can also add an extra splash of style and texture.
The owners of Climb Kraft chose the no-shade option for their pendants to offer a sleek, streamlined style. A small, flared shade and a larger warehouse shade are also available to create a different look. The pendants also feature a die-cast aluminum guard which covers and protects the glass jelly jar.
The gym pendants are customized with a wire guard which is the thinnest option available. A thicker cast guard offers a beefier look while a heavy-duty guard provides the ultimate protection for the glass jar. Clear, frosted, and ribbed glass round out the list of available options for this popular industrial pendant.
Like all of Barn Light's fixtures, these pendants are crafted by hand in our manufacturing center on Florida's Space Coast. For questions regarding customizing options, our Customer Care team stands ready to help via phone (800-407-8784), email (Sales@BarnLight.com) or via Live Chat from our home page during regular business hours.
Photos courtesy of Bridget Leary Photography