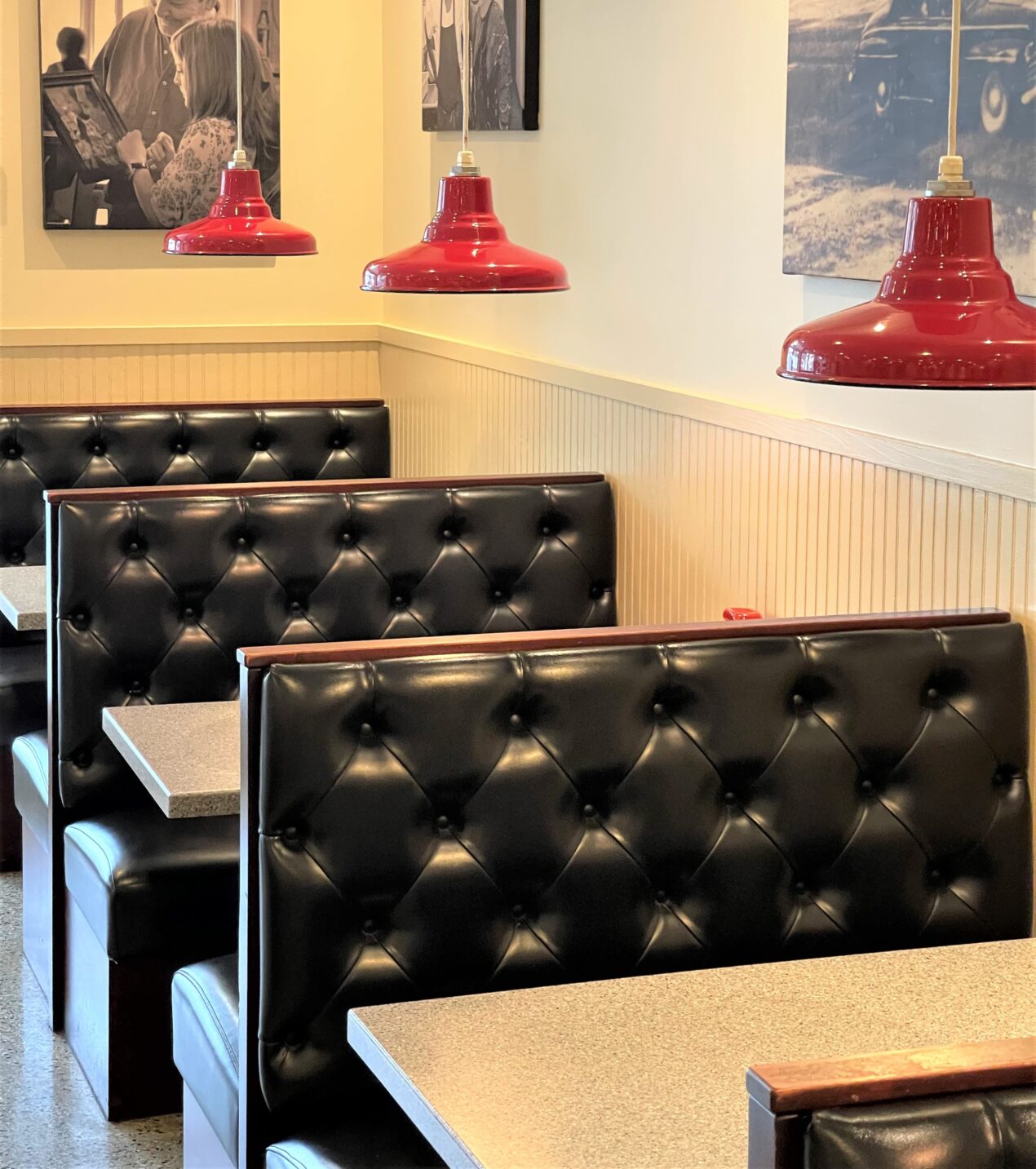 Restaurant Owners Opt for Quality, Customizable Lighting
There's an old saying that if you find something that works, stick with it. For North Carolina restaurateurs Steve and his wife Kathy, that "something" was stylish lighting that could stand up to the rigors of a high-traffic commercial space.
Located in Sanford, just southwest of Raleigh, the couple own several restaurants and have been working to open their newest venture called Pies Pizza. Back in 2014, however, one of their restaurants, the Fairview Dairy Bar, suffered a major fire. As they rebuilt and remodeled, Kathy searched online for high-quality lighting that offered an array of finish colors to choose from.
"The large selection of colors put Barn Light Electric at the top of our list when considering our options," Steve says. "We wanted products that were not fragile and could stand the test of both customers and time."
The couple chose the Union Pendant Light for the renovated Dairy Bar. They customized these pendants with 14″ shades, a porcelain enamel Cherry Red finish, and standard white cords.
"We wanted a modern look with a warm nostalgic feel," Steve notes. "The red barn lights over each booth give the room just the pop it needs adding a warm glow to each table."
Fast forward to 2023 and the couple are coming down the home stretch of creating Pies Pizza which opens in April. Kathy wants a clean, modern look in this space as well so they returned to Barn Light's handspun Union Pendant Light.
"The lights at the Dairy Bar are very durable and we've had no maintenance or quality issues in the eight years since installation," Steve explains. The couple selected the Union Pendant for the pizza restaurant but opted for the integrated LED version. They customized these handcrafted fixtures with 14″ shades, porcelain enamel Black finish, and standard black cords.
"We chose the Union LED Pendant because we knew exactly what we would be getting," Steve notes. "A great look, easy installation, and no maintenance issues. The LED lights also meet all the safety and lighting requirements for a food prep area."
Barn Light's integrated LED fixtures offer both financial and environmental benefits. Because they require significantly less electricity than other sources of light, LED fixtures are energy efficient, environmentally friendly, and budget conscious.
"The lights in both locations add just the right amount of accent while providing the correct amount of lighting required in each setting," Steve says. "Our lights look great!"