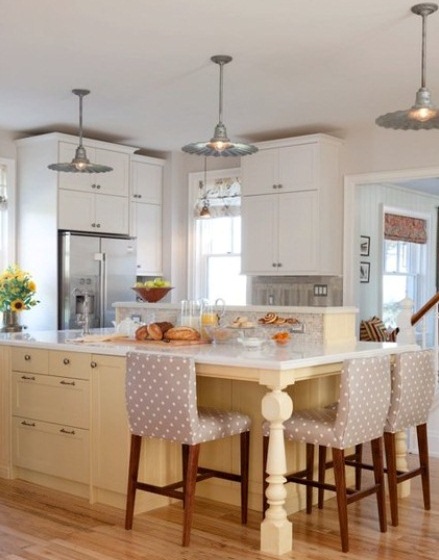 Radial Wave Shallow Bowl Pendant Makes Waves in Kitchen Space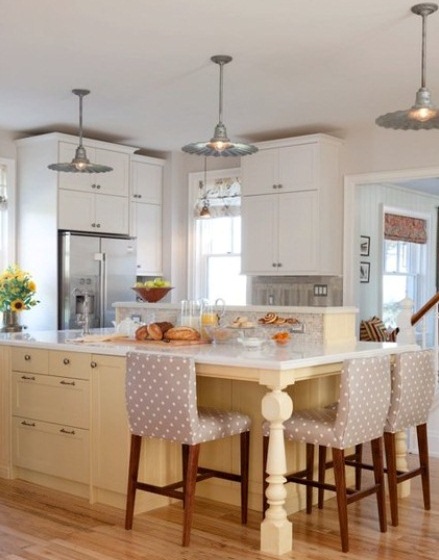 There are so many things about this country kitchen that lure you in and invite you to sit down a spell and enjoy a lingering conversation over a cup of coffee. The bright natural lighting, the creamy cabinets, the warm wood floors, and the uber comfy kitchen stools. Not to mention the rustic galvanized radial wave pendants lighting up those danishes on the counter! All of these touches help make this kitchen space a prime gathering place for friends and the heart of the family home.

Sometimes called pie crust pendants because of their design, these wavy shades are very much like our Starfire Radial Wave Reflector Stem Light, part of our collection of Barn Pendant Lighting. This shallow bowl design is a great choice when you want a wide span of light that can hang close to the action without overpowering the space. Our version of this delicate shade is American made by our own craftsmen and comes in three shade sizes. Choosing a finish color will take you back to the penny candy store where you had a dozen barrels of colorful treats to choose from! Traditional colors like Textured Black or Galvanized can be had or choose something bolder like Barn Red or Royal Blue for a more modern approach.
This style of shade has roots that run back to the early 20th century, and you can play up the vintage design by customizing your light with a cast guard and glass option. The cast guard can match your shade color or you can pick a contrasting finish for even more visual interest. The glass itself comes in clear, frosted, or ribbed versions.
If you love the look of the Radial Wave Reflector Pendant, don't miss the matching Radial Wave Reflector Gooseneck, Cord Hung Pendant, and Wall Sconce!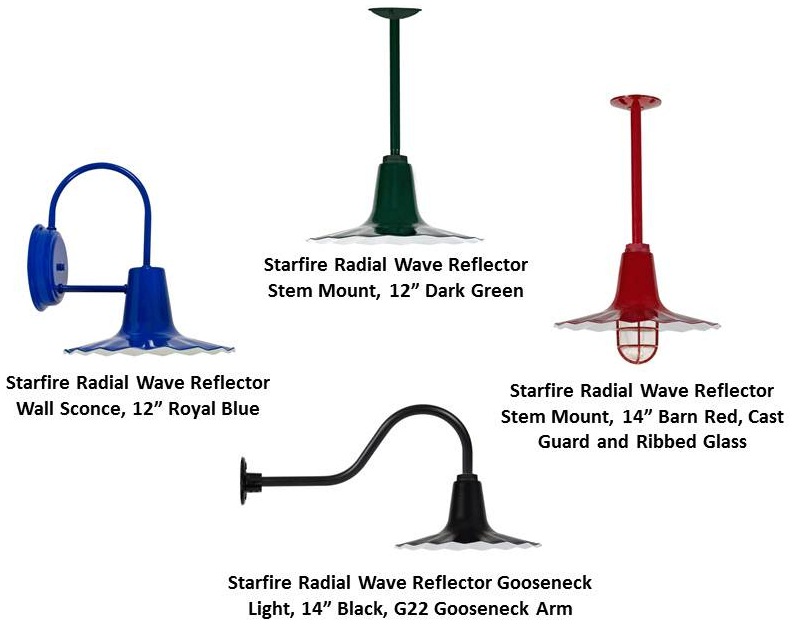 Top photo courtesy Stacey Brandford for Sarah's House and Houzz