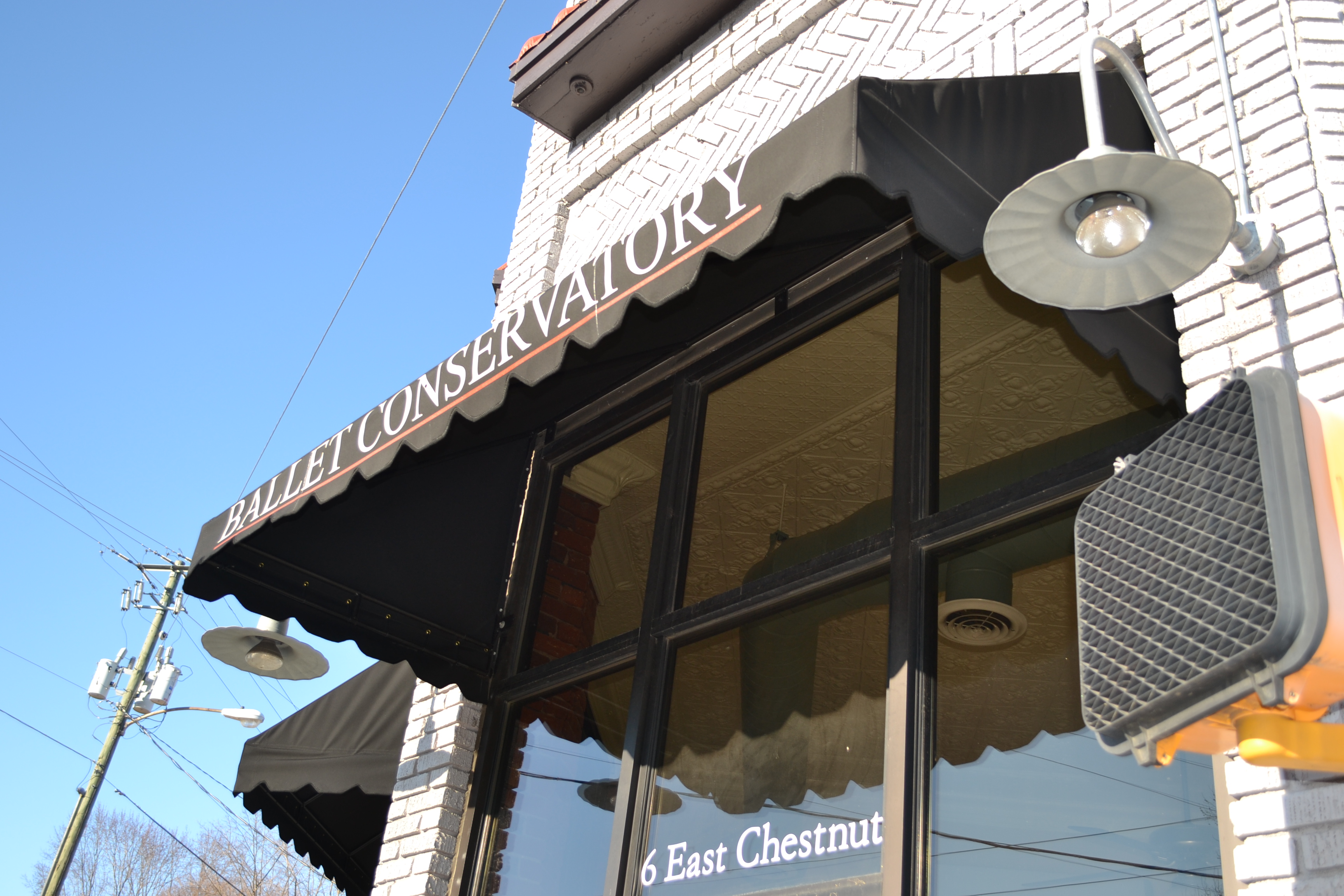 Radial Wave Shades Draw Attention at Busy Intersection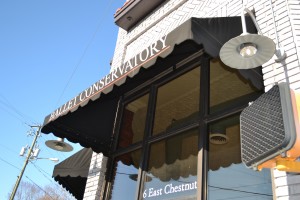 The renovations to the Ballet Conservatory of Asheville continue outside with new black awnings over the windows and doorways, and the addition of these handsome radial wave goosenecks. The lights are mounted between every window around the building's exterior and not only enhance the security of the area but add to the historic charm of the old brick building itself. These galvanized fixtures with their classic gooseneck arms complement the awnings, cast much-needed light on the sidewalks, and catch the attention of passersby at this busy intersection known as Five Points where five roadways converge.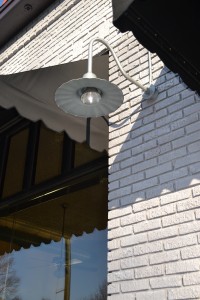 These lights are very much like our Barn Light Radial Wave Shades, a classic style of fluted shade that was popular in the 1930s and was often seen in service stations and mechanic shops. These gas station lights come in a variety of shade sizes and a host of finish options to meet any need. Want a classic look? Choose the galvanized finish such as used on these fixtures or one of our other metallic finishes. Or give your fixture an updated look with a sassy yellow or bold red finish. No matter what you choose, your American made lights are hand crafted from the finest materials available and will last for many years to come.
If you like the looks of this Radial Wave Shade, check out our matching fixtures such as the Radial Wave Pendant or the Radial Wave Sconce. Both are made of the same quality materials and offer many of the same options such as a cast guard and different colors and textures of glass.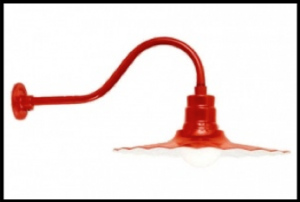 For smaller areas such as bathrooms, kids rooms, or hallways, try the Mini Radial Wave Shade or the Mini Radial Wave Pendant. This mini fluted shade is a fun way to bring character into your home or work space.