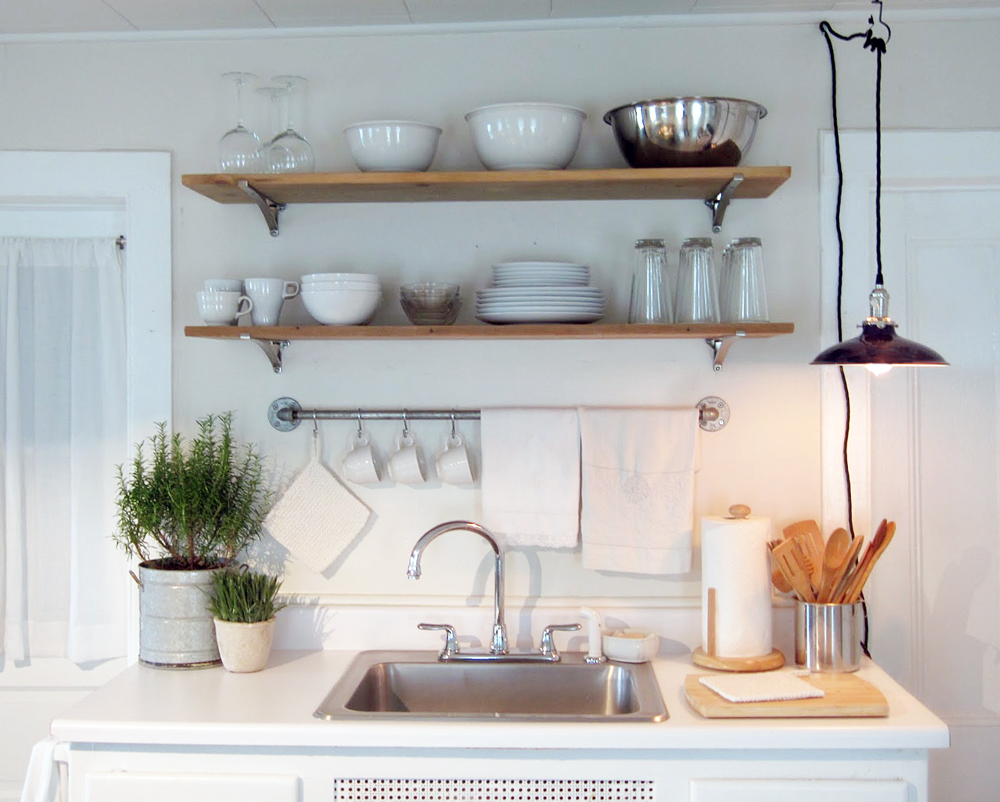 Radial Wave Shade Featured in Frugal Farmhouse Kitchen
For many homeowners, the thought of redesigning a kitchen seems like a daunting and expensive undertaking, but a recent blog post on Frugal Farmhouse Design displays how to remarkably improve your kitchen's appearance in short amount of time and at an extremely reasonable price! Utilizing garage sale finds, low cost lumber and of course paint, the proud owner of this kitchen reveal has reason to smile – not only for a remarkable kitchen renovation, but for receiving three lights from Barn Light Electric Company as well!


Lori, the amazing author of Frugal Farmhouse Design, sent us photos that chronicle a recent renovation to a friend's kitchen. Lori started the project with with a fresh new paint job to the floors and the island, followed by the installation of the three new lights. As you can see in the photos, she used a 16" Galvanized Radial Wave Shade on a 12" Stem Mount to showcase and highlight the kitchen island.  The Radial Wave Shade is one of many classic shades for sale in the Barn Pendants section at Barn Light Electric Co.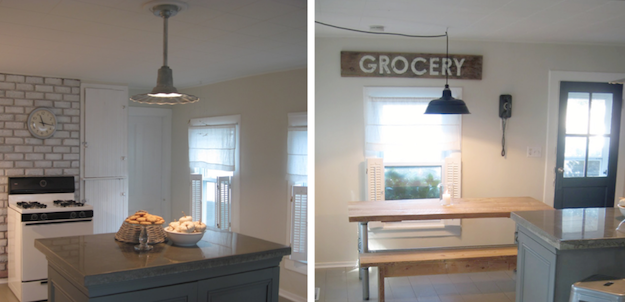 Near the far end of the kitchen, hangs a Cobalt Blue Ivanhoe® Bomber Cord Hung Pendant. This large provides a large amount of lighting across the newly constructed industrial farm table.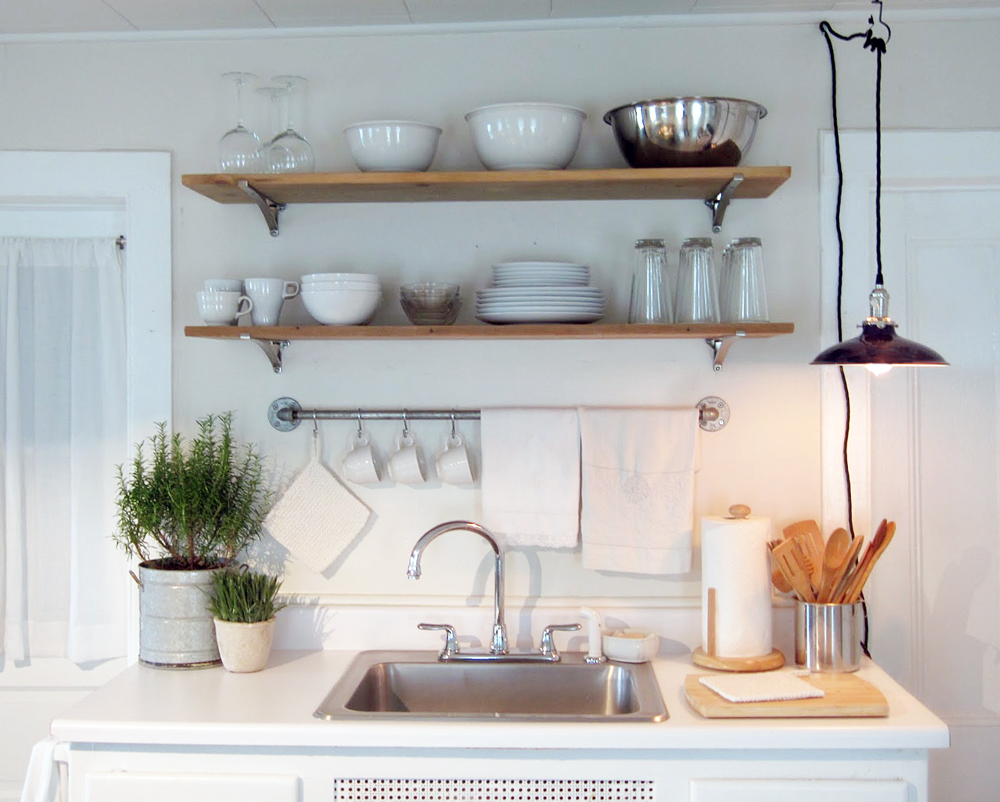 Lori topped off the job with a Blue 10″ Ivanhoe® Sinclair Industrial Pendant and Nostalgic Edison Bulb over the sink area. Since a junction box was not previously above this portion of the room, a simple solution was to merely swag the cord using a hook in the ceiling. By request of the owner (Lori's friend and coworker), another notable accent to the kitchen included the large sign that reads "GROCERY". Lori constructed the sign with the help from her daughter. Simply create the 7-inch letters fonts in Photoshop or Word, trace and paint onto an old wood plank, and lightly distress for a weathered, worn look.
To see more barn light fixtures, visit barnlightelectric.com. For more kitchen photos or fabulous low cost decorating ideas, visit Lori at Frugal Farmhouse Design.