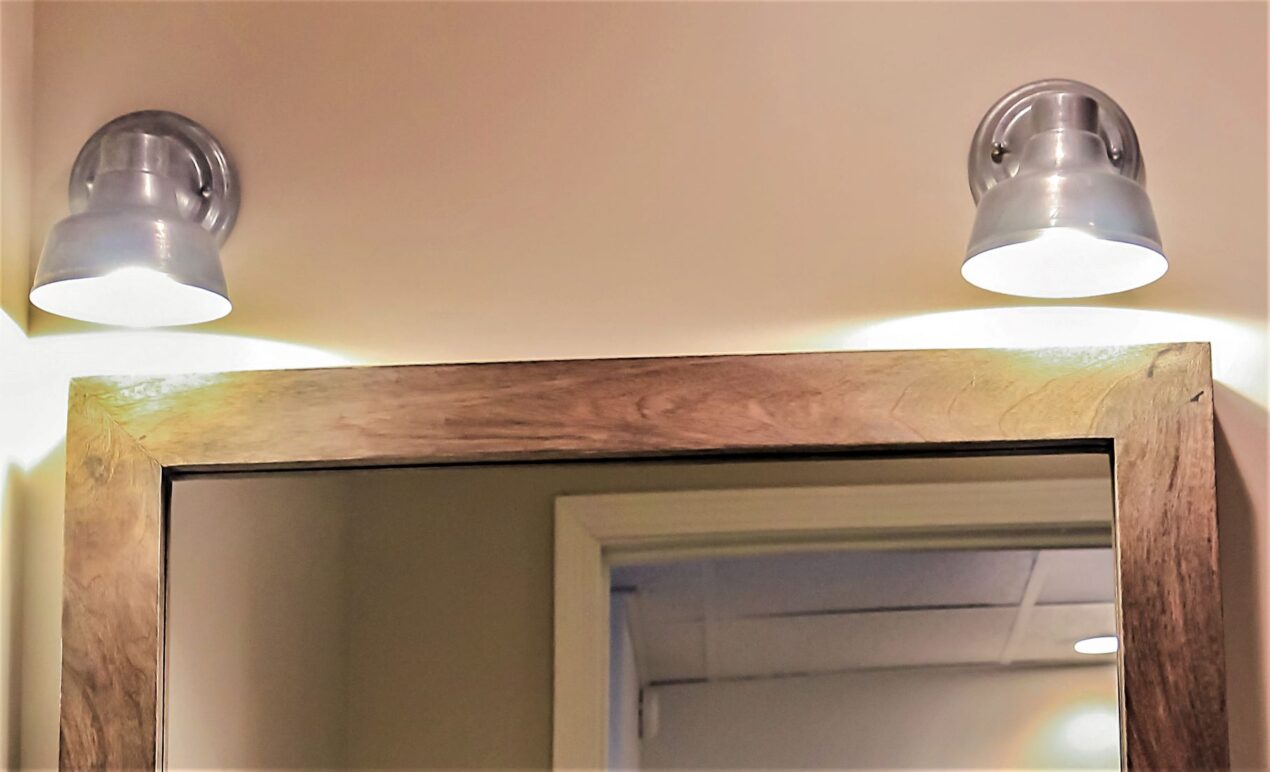 Wall Sconce Lighting Brings Bright, Clean Design
What's your favorite workout? Running? Weight training? Combination classes at a gym?
One of the newest hot spots in Columbia, South Carolina, features barre3, a program that combines the grace of ballet with the wisdom of yoga and the strength of Pilates. Owner Lauren Truslow recently created a new venue for her clients and her aim was a clean, airy space with elements of southern charm. She sought help from designer Teal Davison of Teal Davison Design + Finish.
"We wanted comfortable, clean, fun, and relaxed like home," Teal says, "but cooler, more Portland-esque." The pair chose easy-to-customize barn wall sconces from Barn Light Electric for the bathrooms.
"The bathrooms are fairly large so I didn't want fixtures that looked too small in the space," Lauren explains. "The Bowie Wall Sconce tied in very nicely with our mirrors, clean lines, and open space." The pair chose six-inch shades and customized each with a Galvanized finish.
"The Galvanized look of the sconces brought in the Southern flair, gives a great amount of light, and fit the feel of our studio," Lauren says. "We want our clients to feel like barre3 is a second home to them so everything in our studio must exude that feel."
The Bowie is one of our most popular wall sconce lights thanks to its hand-spun shade and the array of finish colors available. And it's wet rated so it can be installed in any location indoors and out.
"Challenges are presented in high-traffic, high-use spaces," Teal says. "Light considerations have to be efficient, easy to clean, and achieve your look within your budget. That's a tall order and Barn Light Electric helped us overcome those challenges."
The clean, modern look of a wall light combined with the rustic detailing of a barn light fixture proved to be the perfect combination.
"We really love how rustic is meeting modern in design today," Teal adds. "Barn Light Electric has a great offering to allow us and our clients to mix the old with the new."
Photos courtesy of barre3 Columbia