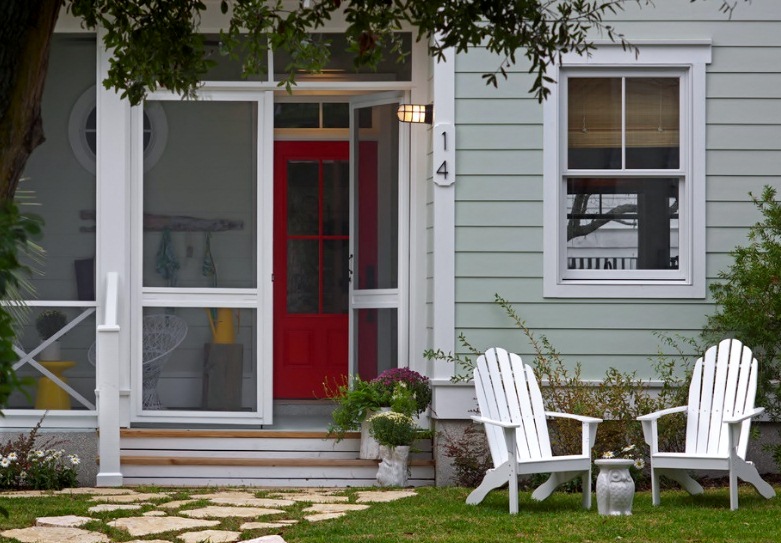 Professional's Corner | Rustic Sconce Adds Nautical Touch to Beach House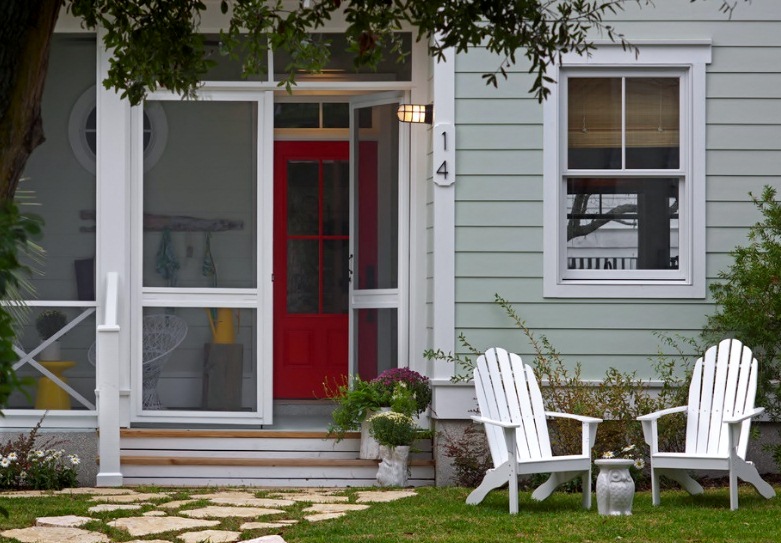 In yesterday's blog, we introduced you to beautiful Tybee Island, a barrier island just east of Savannah, Georgia and within spitting distance of the South Carolina border. Our friends Joel and Erika Snayd at Rethink Design Studio created one of the charming and inviting beach homes on the island, and today we visit the back yard of this two-story home. The architecture on the island is casual and friendly, but in the true Snayd style, this home features fresh and inspiring details.

The entryway leading into the screened porch is lit by our wall-hugging Barn Light Industrial Bullet Wall/Ceiling Light Fixture, part of our collection of Rustic Wall Sconces. This flush mount fixture is perfect for spaces, such as this, where you need light but don't have a lot of wall room or ceiling height to play with. The light is placed just below the top of the door where it can cast its gentle glow without getting in the way. The nautical detailing of this light, with its guard and glass, fits right in with the coastal vernacular of the area.
The Industrial Bullet comes in both small and large sizes and would make a great fixture for closets, hallways, and workshops. Available in more than 50 finish colors, this light can take on any number of personalities. Choose finish colors such as Textured Black, Galvanized, or Powder Coat Rust for a traditional look or check out the premium finishes which include Bright Yellow or Cruiser Green for a more retro feel. Several brilliant aluminum finishes are also available. You can also customize the glass in this fixture with colored, frosted, or textured choices.
Need something even smaller? Don't miss the Industrial Mini Bullet which packs a whole lotta style into a small flush-mount package. Install this mini light above doorways as an accent or underneath the awnings of your commercial business for a warm glow of light!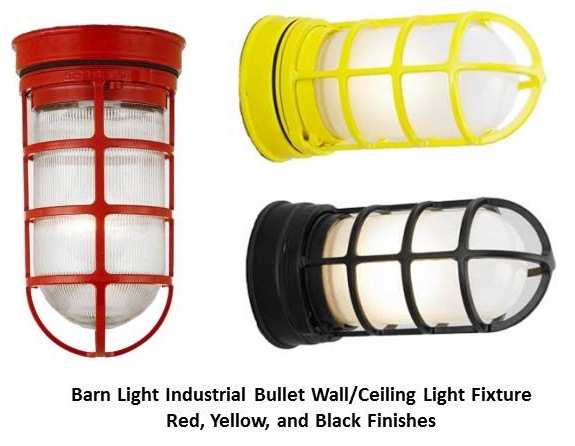 Top photo courtesy of Rethink Design Studio