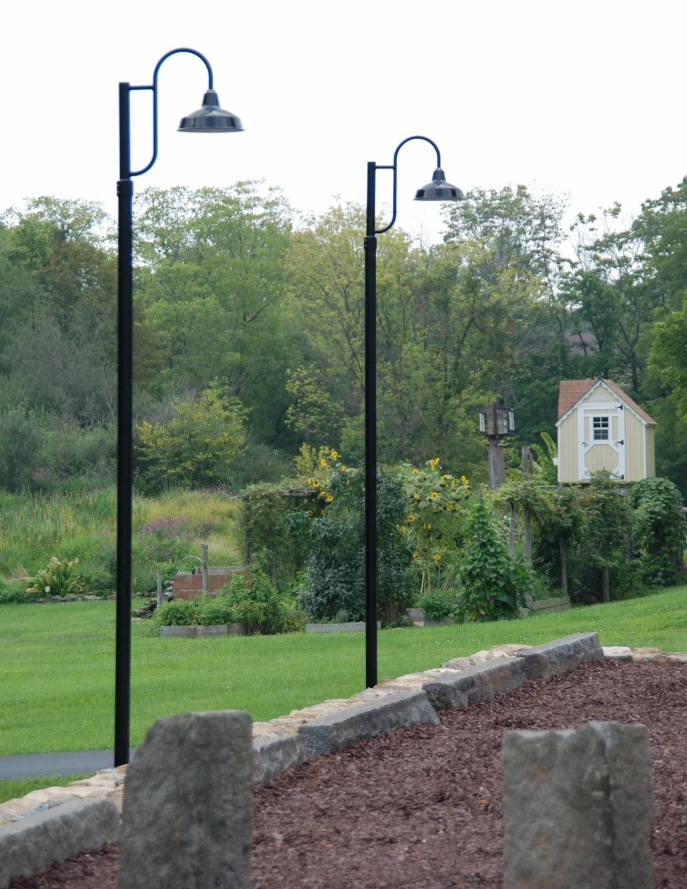 Professional's Corner | Post Mount, Gooseneck Lights Make Old World Statement
As long as man has been building shelters for himself, stone has been a material of choice. Not only is stone durable, fire proof, and an excellent insulator, it won't decompose over time like other materials and is virtually maintenance free. When the creative minds at Sullivan Building and Design Group in Quakertown, Pennsylvania, had the opportunity to renovate an early 1800s stone house, they didn't try to upgrade the design but instead renovated back to its original state complete with handmade lathe and horsehair plaster. An old storefront attached to the stone house was also renovated.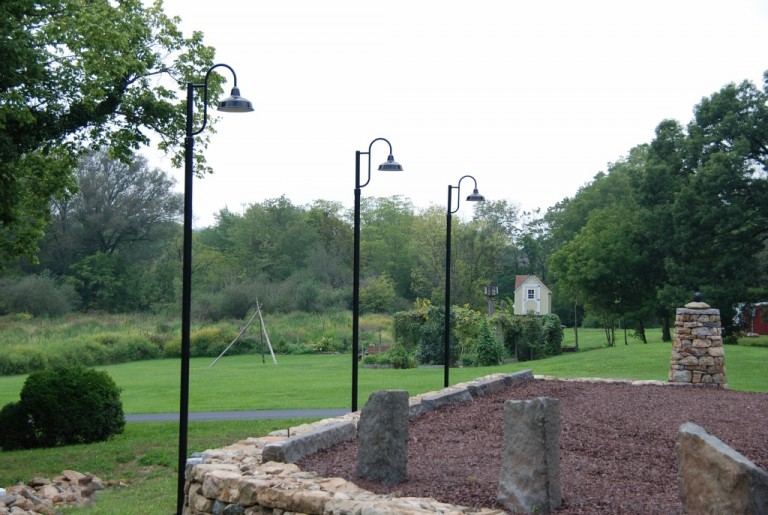 "Our client renovated the storefront to look like an old general store which will be rented out," explains Designer Molly Hanisch. "The exterior spaces were reworked to allow for parking and access to the newly added commercial space." To highlight the parking area, Molly chose a classic warehouse shade on a post mount pole. The Avalon Single Post Mount Decorative Exterior Light is one of our most popular mid-sized shades and features a rugged porcelain enamel finish. Molly chose the 14″ shade with a Black finish.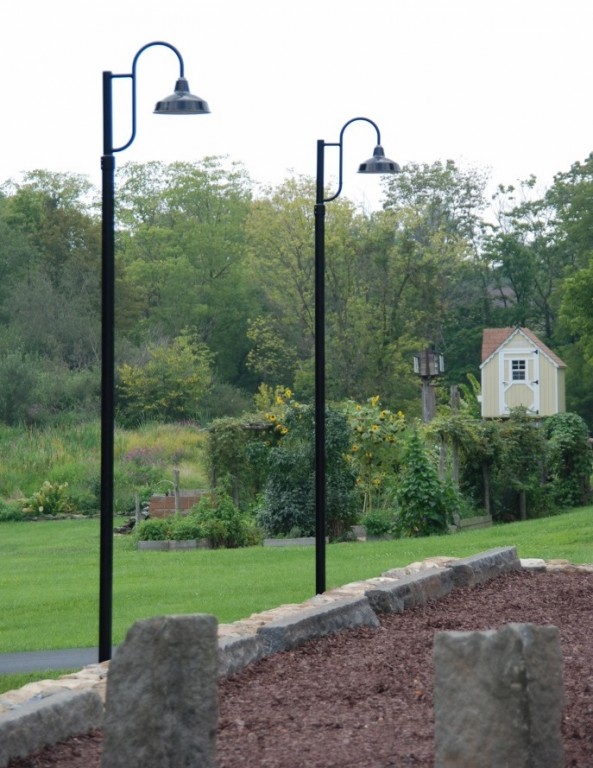 "We wanted the light to blend in with the owner's aesthetic of early century," Molly says. "We went with a very basic black finish so the lights would not draw too much attention to themselves yet would fit in with the 'old world' feel." The post on this fixture features a single gooseneck arm extending outward from the main pole to give the light a more decorative look.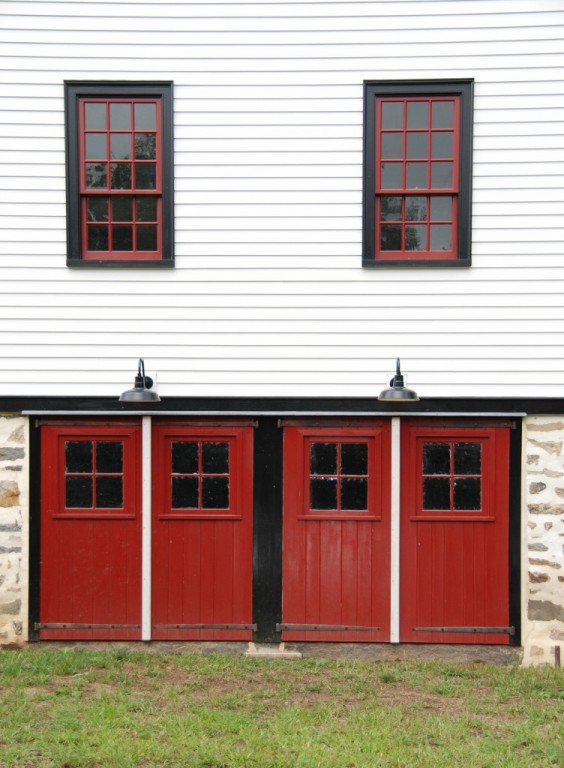 In the rear of the remodeled commercial space, Molly chose another classic American made light to brighten up a set of barn doors.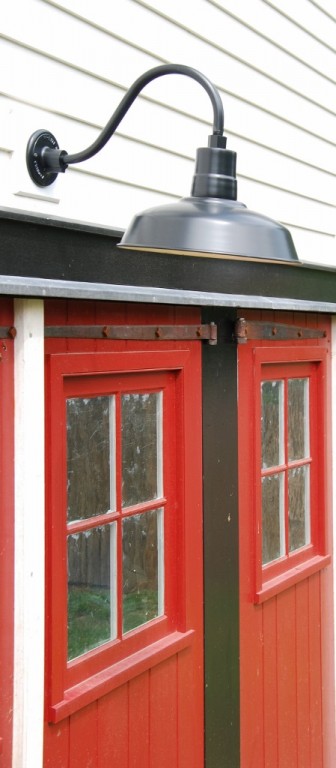 The Original™ Warehouse Gooseneck Light looks right at home in this barn setting and the wide span of downward-directed light will flood these doorways with plenty of illumination after dusk. The Original™ Gooseneck can be customized with one of five shade sizes and a vivid spectrum of finish colors. Give this light even more personality with options like a wire cage or cast guard and glass.
Photos courtesy Melissa Sullivan