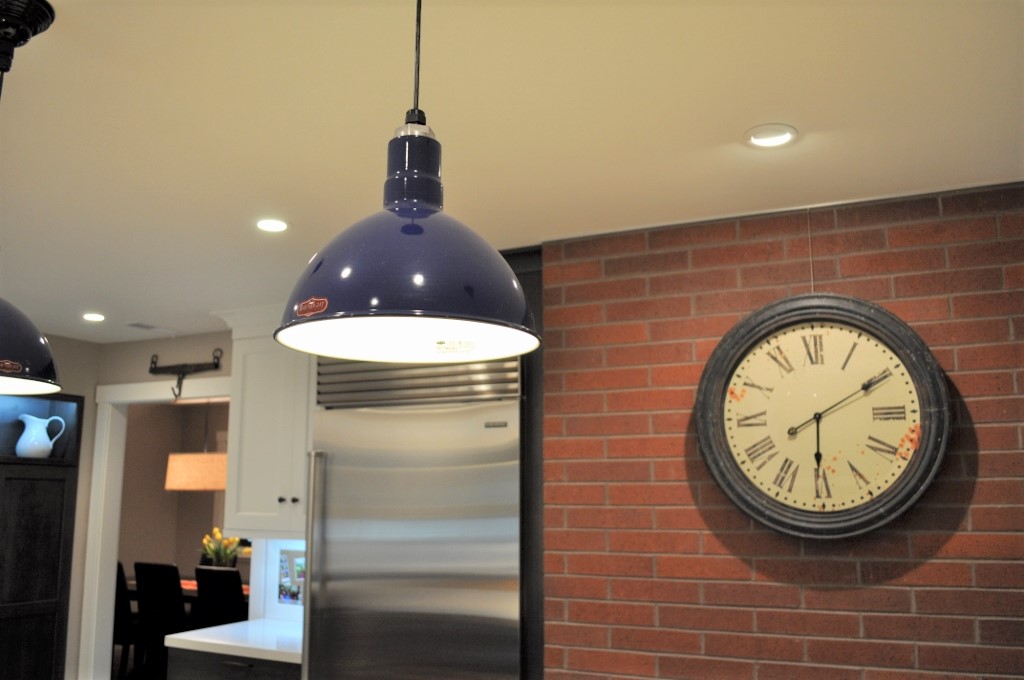 LED Pendant Lighting a Blast of Color in Kitchen Remodel
Like many new technologies, LED lighting was expensive and slow to catch on at first. But oh, how things have changed. LED lights, once known for their cold, harsh glare, are now more affordable, offer warmer light, and are available in a wide variety of fixtures including pendants, gooseneck lights, and even schoolhouse lighting.
For Nar Bustamante, owner and principal designer of Nar Fine Carpentry, a design/build remodeling company in California, LED lighting is the only way to go.
"For the last five years, I only use LED on all our projects," he says. One of his recent projects was a complete remodel of a home in Sacramento including the laundry room, powder room, living and dining areas, and this gorgeous kitchen.
"Since this was in a rural setting, we were going after an industrial eclectic farmhouse look that has an obvious impression of modern artistic play on details," he explains. To highlight the island and central work space in this kitchen, Nar chose three porcelain enamel LED ceiling lights from our Ivanhoe® collection. These Wilcox LED Deep Bowl Pendant Light were customized with a 12″ shade, a Cobalt Blue finish, 850 lumens LED, and a flat lens.
"We were looking for a blast of color that was in the industrial element," Nar says, "and since the lights are in the center of the kitchen, we felt this was the best location for that color impact."
These American-made LED lights are handcrafted from commercial grade steel and receive a high-gloss porcelain enamel finish that will never fade. The LED components feature the very latest in LED technology from Cree, the nation's leader in LED innovations. The bright white light and energy efficiency of LEDs combined with the modern styling of these deep bowl pendants make these lights a standout feature in this stunning space.
"We love everything about them!" Nar adds. "They do exactly what we want them to do for the space. They provide great illumination and have an awesome design."
Photos courtesy of Nar Fine Carpentry