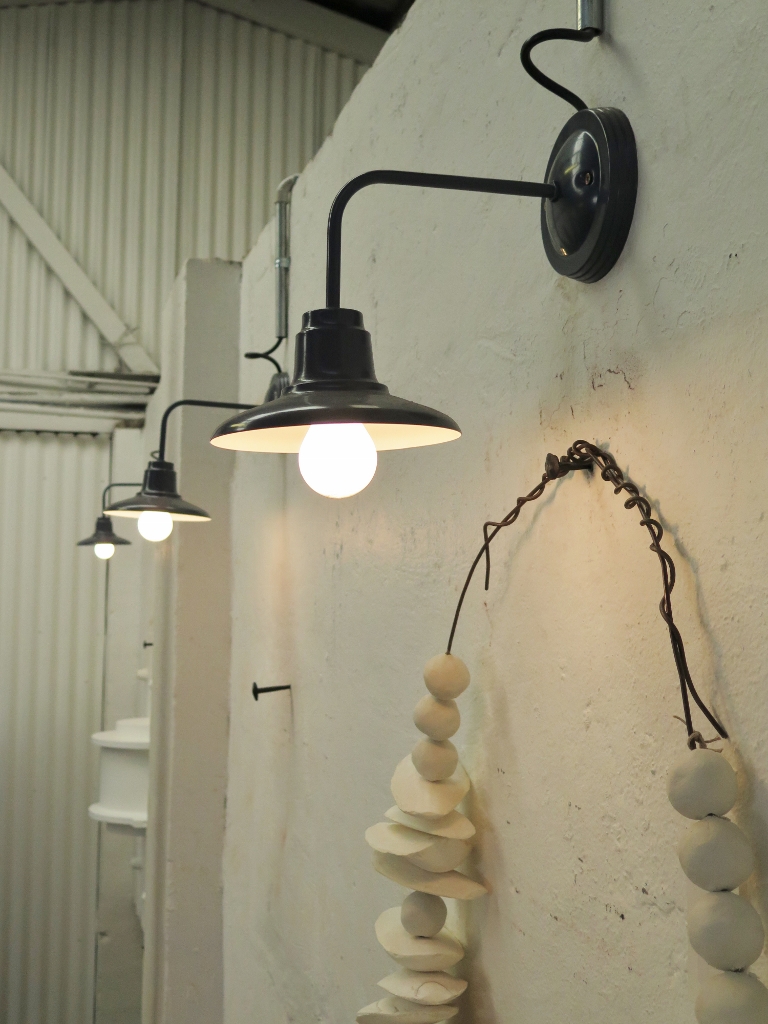 Barn Light Style Popular at Home, Around the Globe, Even Down Under
The love for vintage-inspired barn lighting is not confined to our manufacturing facility in Florida or even to the shores of the United States. Our ceiling pendants hang in Hong Kong restaurants. Our handcrafted wall sconces adorn apartments in Brazil, and our multi-light chandeliers bring style to dining room tables in Canada.
The Barn Light Electric family has branched out too — all the way Down Under where Barn Light Australia manufactures and assembles vintage and barn style lighting for customers in Australia and New Zealand. Their excellent craftsmanship caught the eye of Sibella Court, interior stylist and product designer with The Society, Inc. who wrote this blog post in early March about her experience with the company…

One of my all-time favourite things is lighting.
I am more of a lamp & ambient lighting kinda-person,
everyone looks better not under a downlight.
My go-to for all my hospitality spaces is Barn Light Australia.
When we moved into our new warehouse, Barn Light Australia & I designed my own custom fitting, the blue right armed one with hand spun shades, and the Streamline custom coloured caged lighting. They fit in with my ongoing 'I was born on a Pirate ship' story at The Society Inc.
As a embracer of LED, these are the best ones yet – edison in LED!!
The custom wall sconce shown here in Sibella's warehouse is much like our Barn Light Mini Eclipse Wall Sconce, a diminutive 7″ wall light handcrafted from commercial grade materials then powder coated in your choice of finish color.
This nautical-inspired Streamline Moderne Wall Sconce is also a perfect fit for Sebella's space with its rugged guard-and-glass construction reminiscent of the bulkhead lights of old.
Our Streamline Industrial Guard Sconce has a similar look for those on this side of the pond. Rugged construction and multiple customizing options — great style with no boundaries!