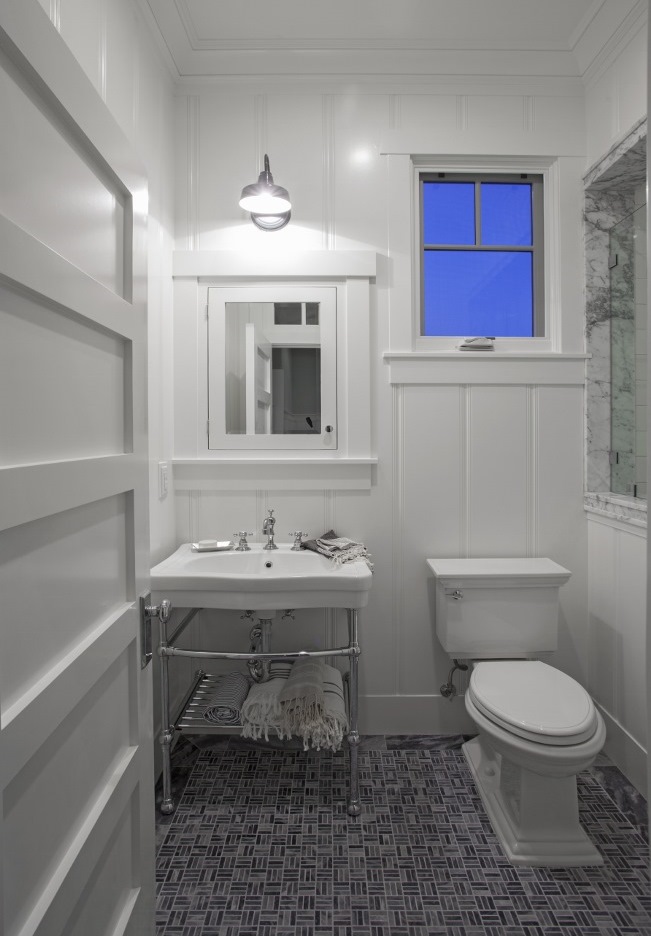 Professional Projects | Barn Wall Sconces Add Decorative Touch to Hamptons-Style Home
Life at the beach, no matter which coast it's on, tends to be laid back and casual. Beach house design often reflects this carefree and breezy style with an emphasis on easy-care fabrics, open floor plans conducive to gatherings, and plenty of windows to bring the salt air and gorgeous views inside. Taylynn Michel, of Taylynn Michel Interior Design in Newport Beach, California, helps homeowners create beach homes that exude comfort but with a strong sense of sophistication. In a recent project in Newport Beach, Taylynn lent her talents to a new custom construction project.

"The house is a Hamptons-style beach cottage with a sophisticated minimalist vibe," Taylynn explains. "The theme for the space is called rustic pretty. The clients wanted a classic, clean beach house that felt cozy."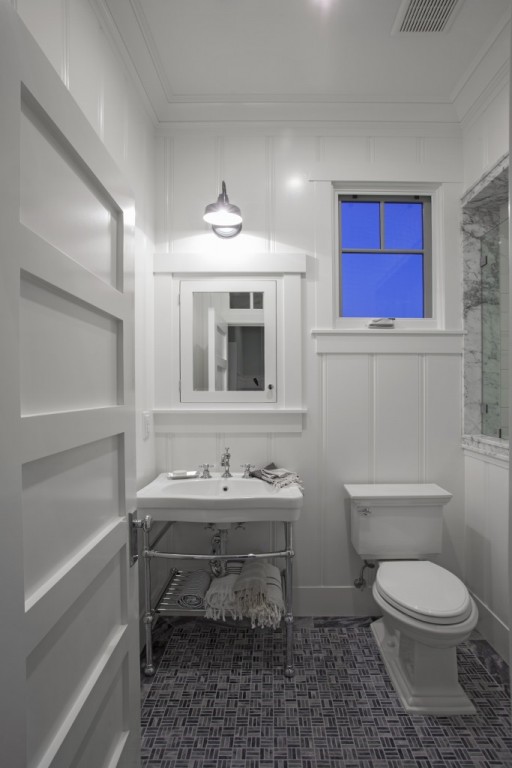 In the bathrooms, Taylynn chose a barn wall sconce from our family of Wheeler™ Wall Sconces to install over the sinks. Specifically, she selected the 8″ Wheeler™ Esso Wall Sconce in a Graphite finish that picks up the floor colors and adds a nice contrast against the white walls.
"I used the lights above the pedestal sinks in all of the kids' bathrooms," she says. The Esso is a compact shade that is loaded with style and can handle a 200 watt bulb. Thanks to its size, this wall sconce is a great choice for bathrooms, hallways, or other tight spaces that need downward directed light.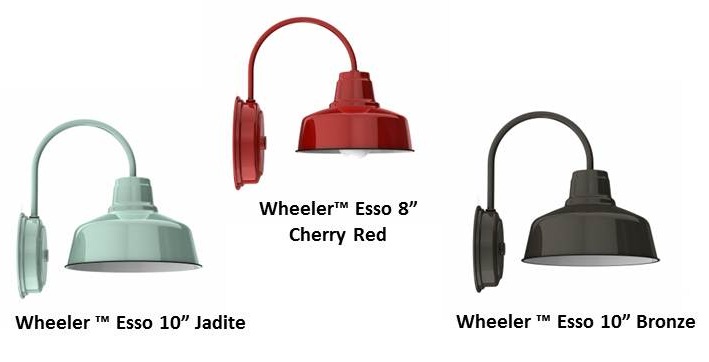 Like all of our porcelain enamel lighting, the Esso is hand spun from commercial grade steel then coated with porcelain enamel glass. The shades are baked in a special oven that seals the glass to the shade to create a high gloss, extremely durable finish that will never fade and is simple to maintain. Wet-rated for installation both indoors and out, the Esso is a classic American made light!
"The barn light added that rustic pretty pop that was needed against the wainscotting," Taylynn says. "We loved the simplicity and timelessness of the light."
Photos courtesy of Taylynn Michel Interior Design