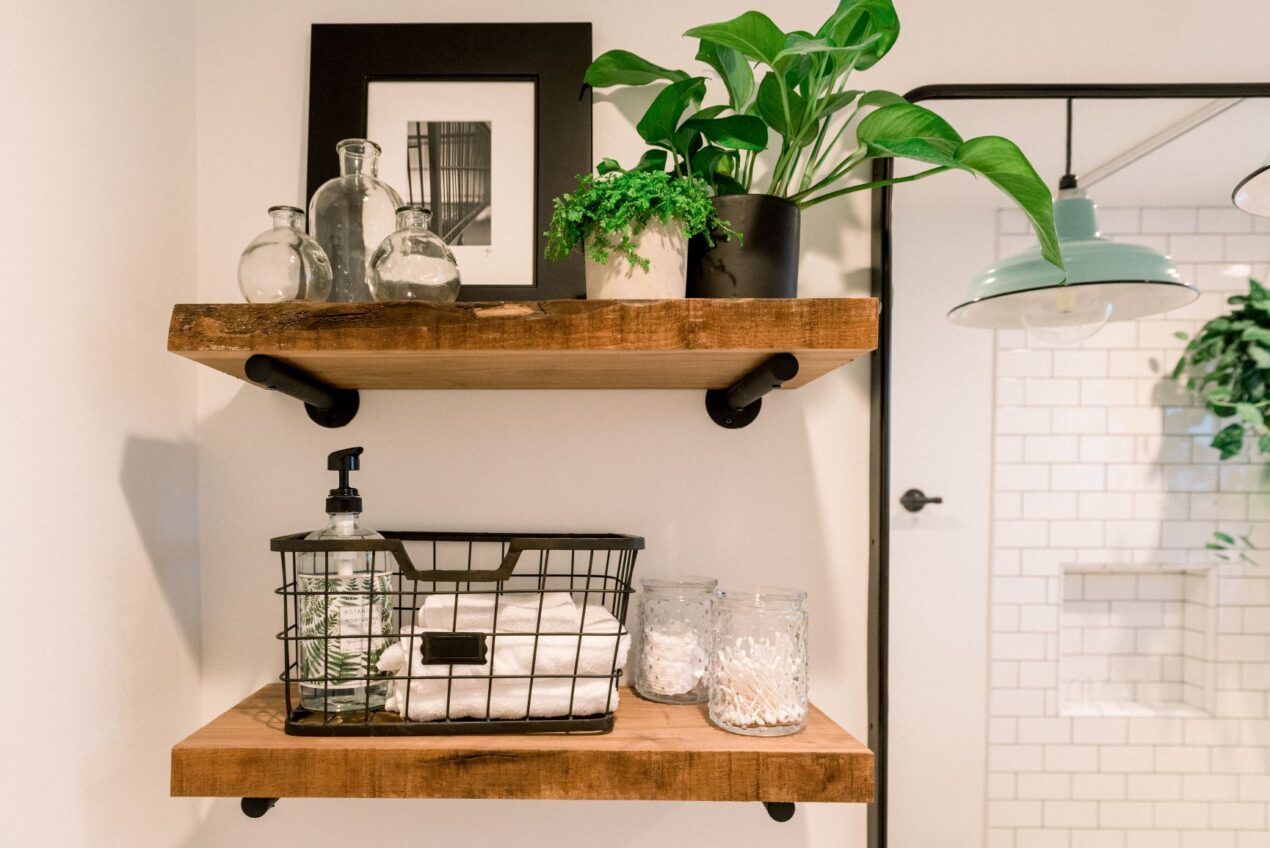 Porcelain Pendant Light Brings Updated Retro Style to Bath Remodel
The search for appropriate lighting for any space, indoors or out, should focus on aesthetics, scale, and function. Interior designers and savvy homeowners take their choices a step further by thoughtfully considering the location of a light as well as bulb wattage and temperature to create the desired look.
"All of these details are in unison with the artistic message you want to send with the style of the light," says Erin Handron of Surfside Home Co. in North Carolina's Outer Banks. "The ability to customize a fixture allows us to dial in the exact details of all requirements."
Erin has been specifying easy-to-customize lighting from Barn Light Electric for her clients for many years. A recent project in San Diego, California, focused on remodeling a bathroom shared by the client's two young sons.
"This is a family full of bright and energetic life, and we wanted a space that was clean, classic, and a joy to be in," Erin explains. "Black-and-white photographs sit in a backdrop of oil-rubbed bronze fixtures, crisp white walls, classic subway tile, and a cheerful pendant. It is a balance of the right pairings."
That cheerful pendant is a handcrafted Bomber Pendant Light customized with a 13″ shade, porcelain enamel Jadite finish, and standard black cord.
"We were looking for something unique rather than opting for a vanity light or wall sconce over the mirror," she notes. "By allowing the size of the mirror to increase at the wall, filling the room with more natural light, this gave us the opportunity to bring in an overhead pendant at the vanity. The Bomber Pendant fit the bill on style and was the perfect scale for over the vanity."
The industrial style of the barn light offers a slight retro feel while the high-gloss finish of the porcelain enamel makes a definite statement.
"The icing on the cake was the Jadite finish," Erin says. "It takes the black, white, and natural palette into another dimension of…well, fun! After it was proposed, our client said, 'Let's do it!' with a big smile."
And while the Bomber Pendant has roots in early 20th century vintage lighting styles, Erin updated the functionality of the pendant by adding a dimmer and LED bulb with a cool color temperature.
"This gives the room the right amount of ambiance to balance the recessed can lights at the ceiling," she says. "The pendant really became a focal point, and we love what it brings to the space."
Photos courtesy of Surfside Home Co. and Stetten Wilson