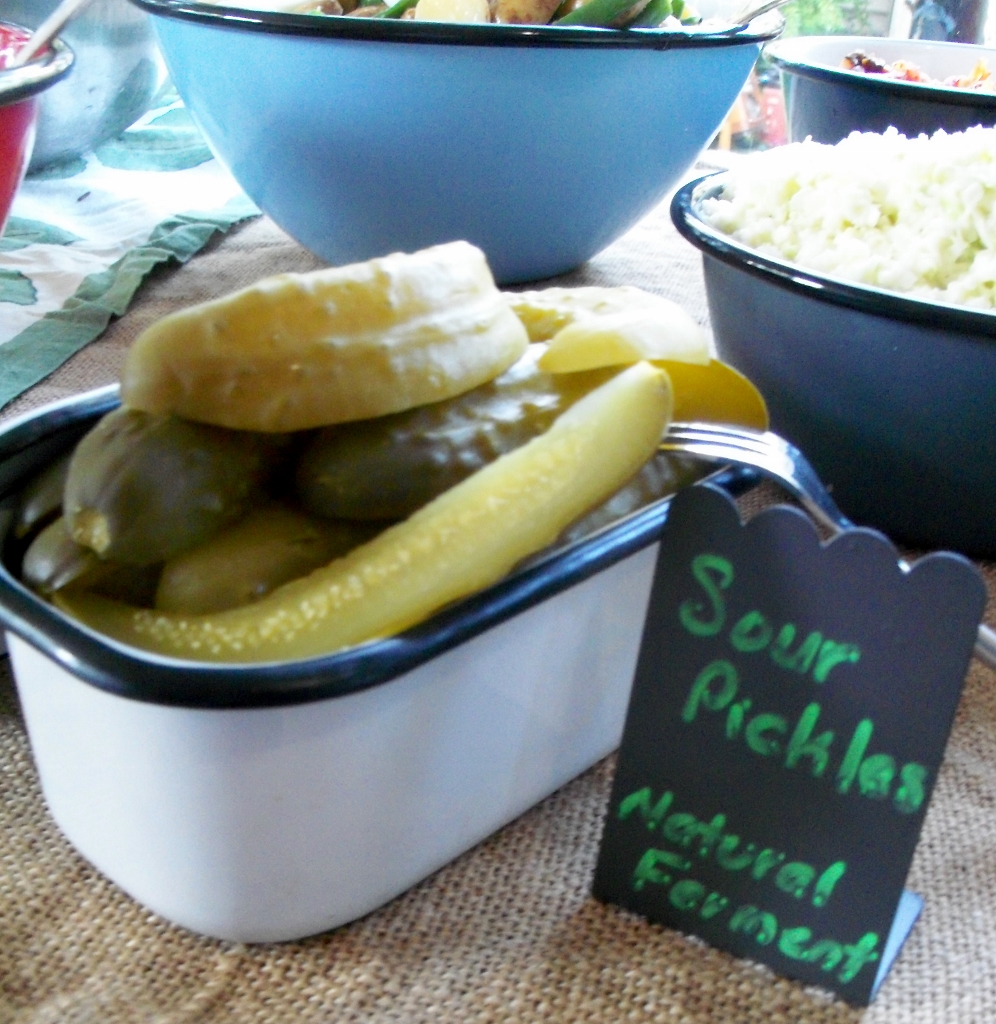 Porcelain Enamelware Brings Vintage Style, Durability to Entertaining
Anita loves to entertain in her Frederick, Maryland home. No matter the season, no matter the holiday, she entertains all year long, inside and out. Hosting parties for big crowds means Anita uses many serving pieces. And some of her favorites are vintage porcelain enamelware dishes passed down through her family.
"I really like the durability of enamelware," Anita says. "I use pieces on a regular basis that my grandparents had on their farm." In searching for new porcelain enamelware, Anita searched the world over but wasn't always thrilled with the quality.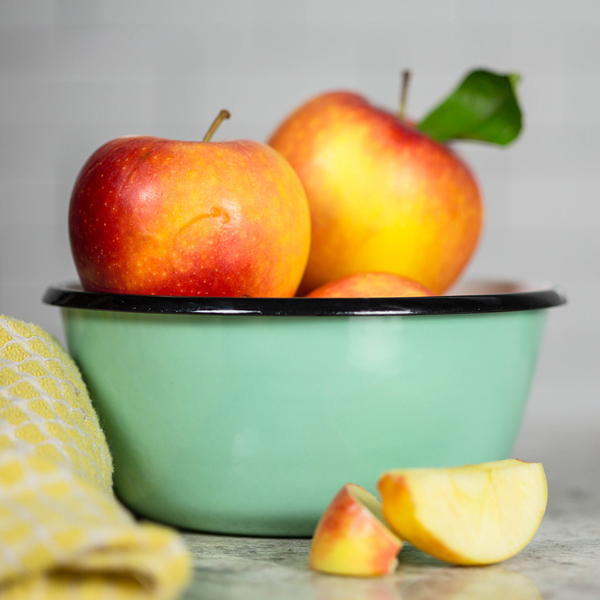 "The enamelware from China was of very poor quality," she notes. "I did find Australian and UK-based companies that were nice, but I was looking for quality enamelware. Barn Light Electric was my choice after extensive searching — made in the U.S. put it over the top!"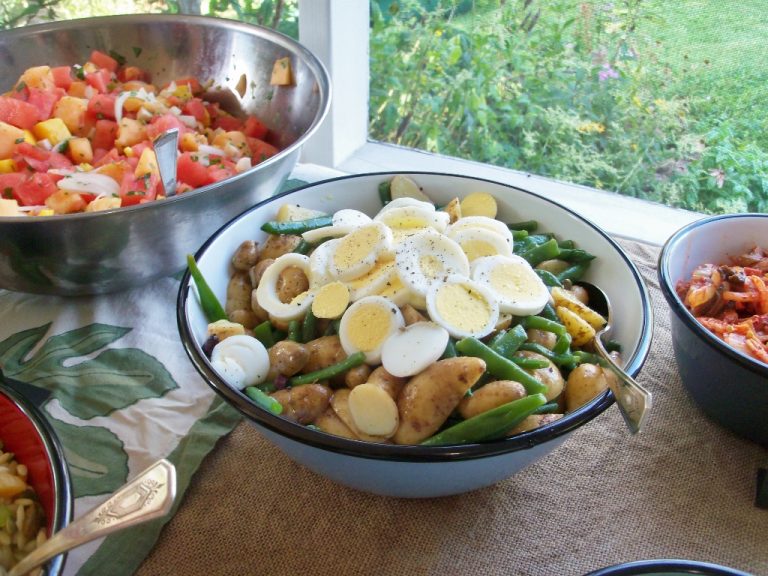 Anita selected the Build-Your-Own Enamelware Bowl Collection so she could pick and choose specific sizes and colors. This set comes with five bowls available in five sizes and 10 glossy porcelain enamel finish colors. Customize the bowls to have the same finish color on both the inside and outside or choose contrasting colors. Anita opted for a variety of colors for her party table.
"The palette of colors just appealed to me. The colors are good and I knew they would work together no matter how I combine them," she explains. "Blue and red have always been a combination I like and the Graphite is complementary to both."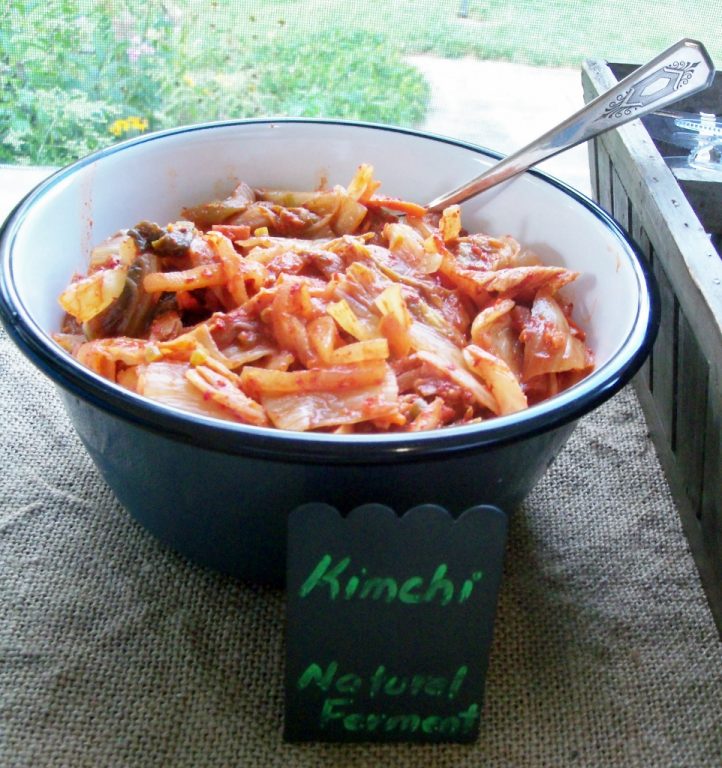 Anita ordered two large bowls with Graphite on both the inside and outside. One extra large bowl sports the Graphite exterior contrasted with a White interior.  The last two bowls in the set are salad-size with a Delphite blue exterior and White interior.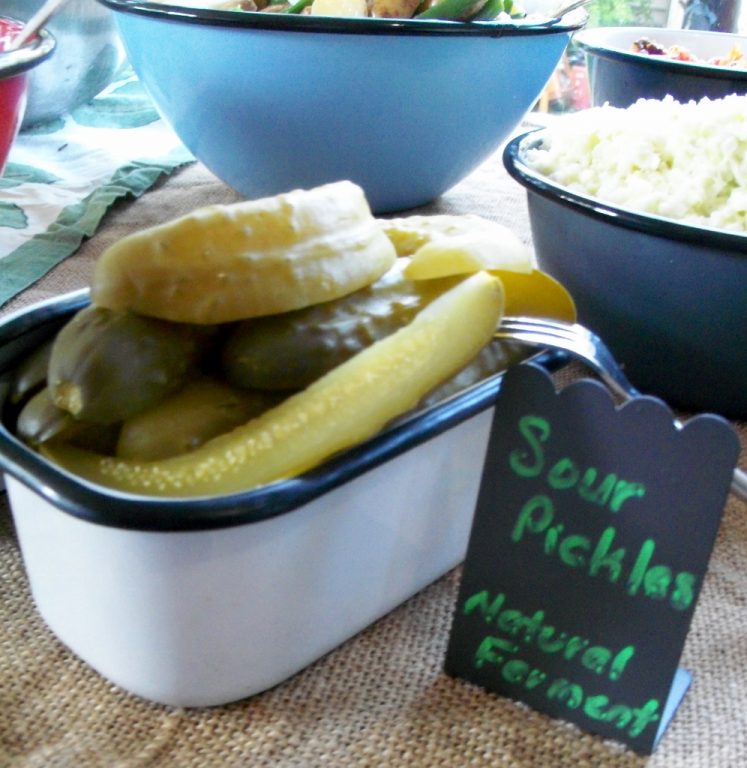 At her 4th of July party, Anita was using one of her new bowls for ice and, in the midst of talking and tossing out the water from the melted ice, she let the bowl slip from her fingers.
"Instead of shattering on the stone patio like any other bowl, it came away with the smallest of chips," Anita relates. "It adds to the character of course!"
Photos courtesy of the homeowner
Editor's Note: Our porcelain palette of colors changes from time to time. We currently do not offer the Cherry Red finish in the Porcelain Enamelware Collection.