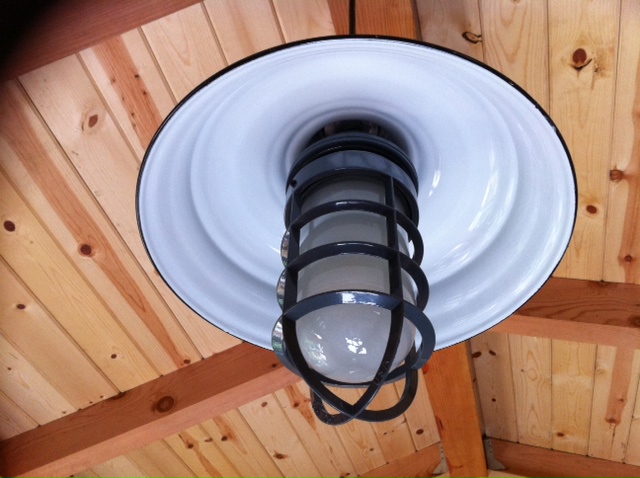 Porcelain Enamel Lighting Adds Glam to Mediterranean Potting Shed
The problem with adding on to your existing home is that the new structure often looks like an after thought. Even if you're putting up a separate building from the main home, you want the new structure to tie in with either architectural elements, color, or both! Today, we take a look at a charming potting shed created by our Featured Customer Lois who lives in the wine country north of San Francisco. Her new shed is not only functional but ties in beautifully with her Mediterranean-style home.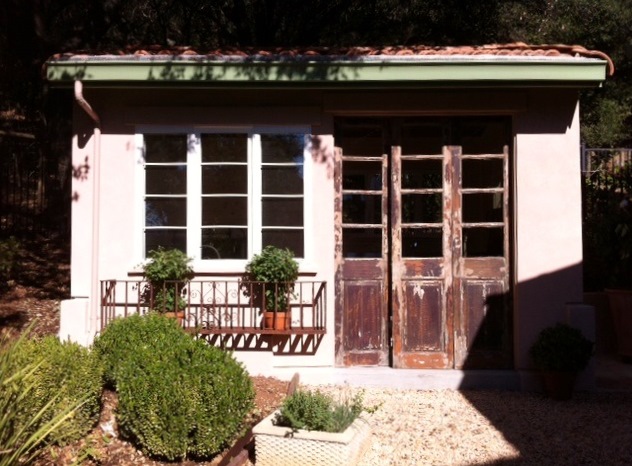 "We wanted the shed to feel like it had been there as long as the house, as sort of a compound," Lois says. "We were going for an exterior that absolutely matched our home, but we wanted the interior to have a more chic rustic look with an industrial feel." Lois chose salvaged doors, a stucco exterior, and an Italian-tiled roof to match the main house and the high gloss look of porcelain enamel lighting for her industrial chic interior.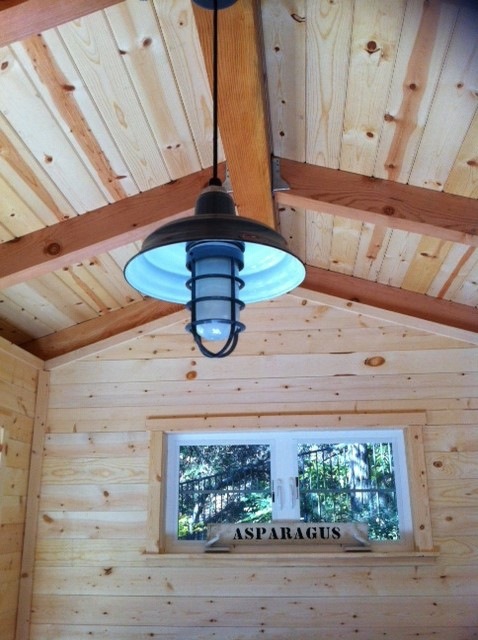 To provide light from above, Lois chose an Bomber Pendant Light in a 13″ shade. She customized this American-made light with a Graphite finish, a matching Graphite guard and frosted glass, and a standard black cord. Over the sink, Lois chose a matching Bomber Wall Sconce in a slighter smaller 11″ shade size. This wall light is also customized with a Graphite guard and finish and frosted glass.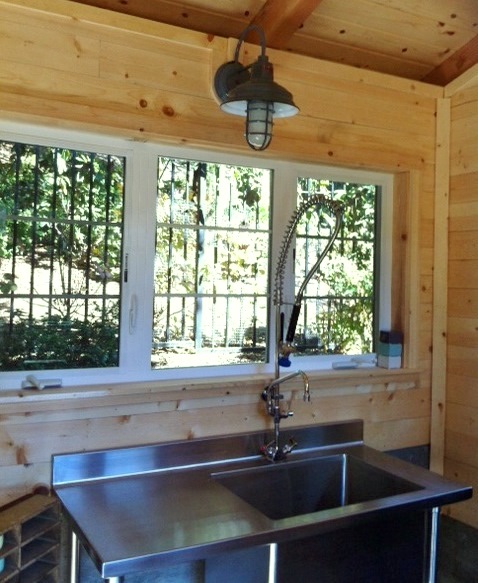 "We chose these fixtures as they looked industrial but chic," Lois explains. "I wanted grey because the color lends itself to the industrial vibe without being cold."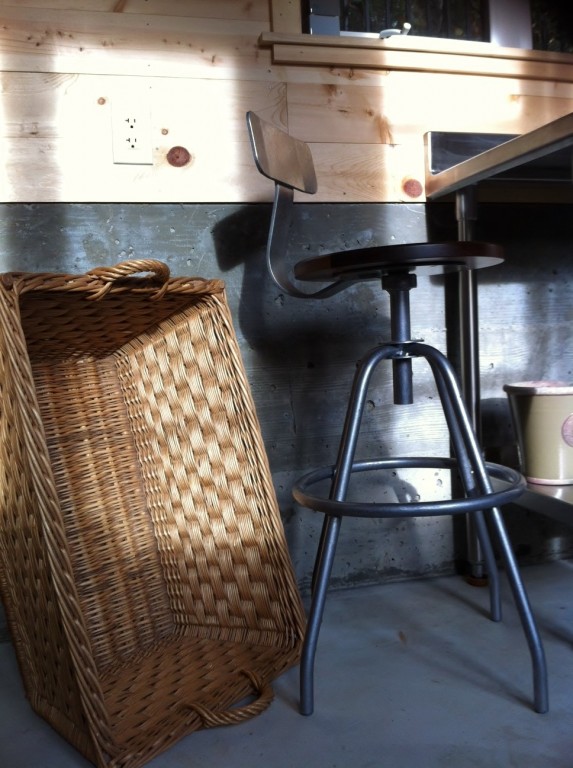 Lois also needed a place to sit while she pursues her passion for gardening, so she selected our Industrial Factory Stool featuring a Galvanized finish and a solid black walnut seat. This American-made stool adjusts easily and is the perfect complement to the industrial feel of the shed. After months of searching for the right price, quality and look for her shed, Lois found Barn Light Electric and worked with our super sales staff to make the best choices.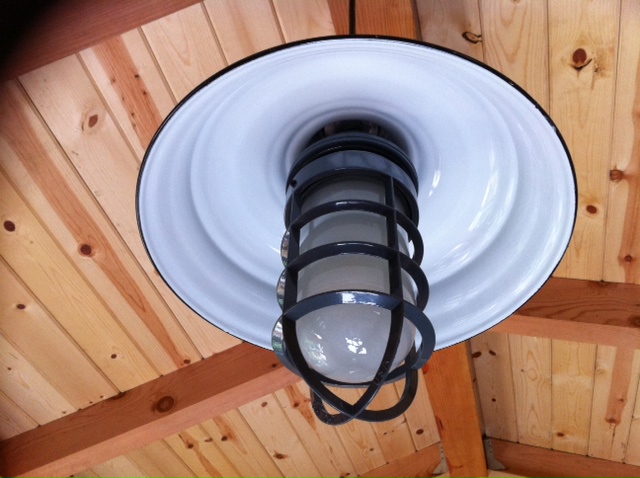 "Melanie was very helpful in guiding me to a functional product," Lois says. "Plus the color of the lights is perfect!"
Photos courtesy of the homeowner -->