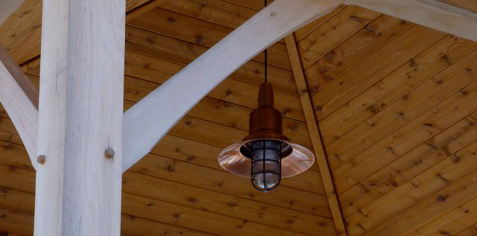 Pendant Lighting For Rustic Spaces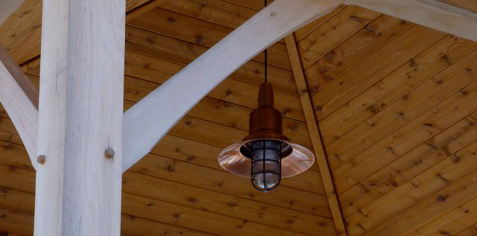 For most homeowners with high vaulted ceilings and large open spaces above living rooms and entryways, the desire to supply ample lighting through the use of a single ceiling pendant is an ideal option in these open air spaces. Unfortunately most pendants are either unevenly designed or too small for these spaces, creating an awkward focal point in the middle of these rooms. Without the addition of a pendant in these areas, most rooms will seem incomplete or dark due to the lack of adequate lighting and presence that can be filled with the right choice of down lighting.

Another aspect that should be paid attention to when choosing the right pendant light for your project is style, this can positively or adversely affect the dynamic of your renovated or newly built home. Careful attention to design can greatly enhance any open space, by incorporating existing decorative and architectural elements into the pendant chosen. For example, a modern home would take advantage of raw metals and glass, with the incorporation of simple postmodern styling tweaks. In contrast a homeowner whose rustic tastes integrate a mix of reclaimed woods and industrial elements such as naturally aged iron or brass.
With such a variety of building styles available, the industrial farm house is becoming a dominant building style due to its nostalgic façade composed of high reaching rooflines and eclectic charm. Naturally this building plan benefits from high sloping ceilings and large open floor plans, making it the perfect candidate to receive a touch of character with the addition of proper pendant lighting. Capturing this rustic industrial look is the Toggenburg Pendant, a ceiling light that uses its unique blend of vintage RLM design with a robust upper mount. The result is a pendant that is both visually appealing and proportionate, making the Toggenburg Pendant the perfect fit for any industrial farm house or loft. Adding to its already outstanding profile, the addition of a cast guard and glass unit allows this light to further round out its evenly balanced personality due to the incorporation of this piece of Atomic Era flair. Available in numerous finishes and mounting options, the Toggenburg Pendant remains as an ideal fit for any open space that requires a unique presence and ample rustic charm.