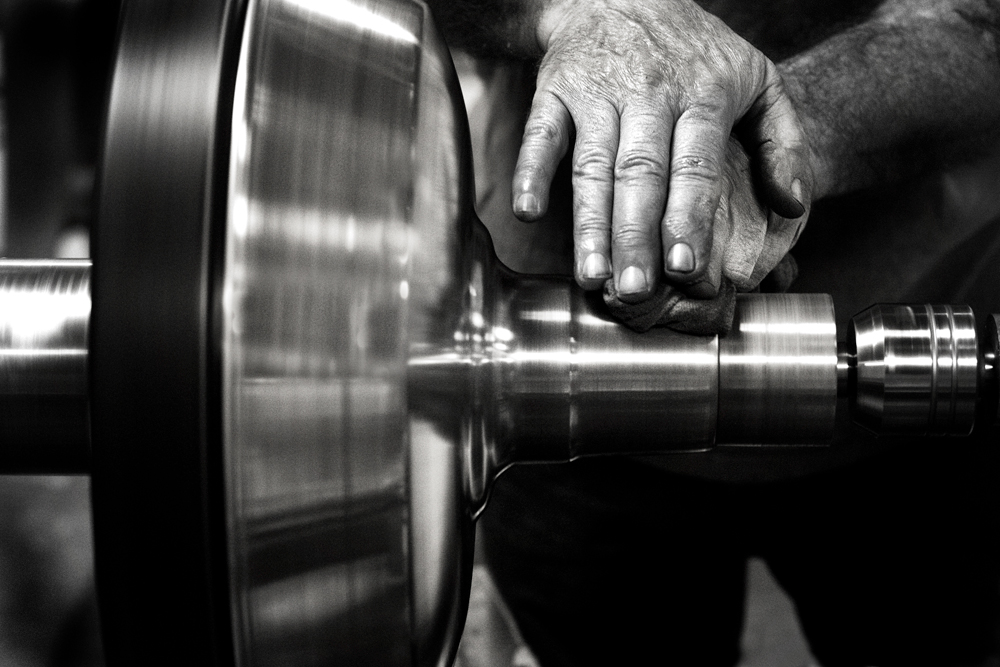 Pendant Lighting | A Look Back at Vintage Porcelain Lighting Fixtures
I know it's July and the school bell will remain silent for six more weeks, but there's no time like the present for a little education.
No groaning please. Education is information, and information is key when you're investing in lighting. Let's face it. You can go to your local big-box store and spend $29.99 on a look-alike wall sconce that came from China. But considering it costs roughly $30 and had to be shipped overseas, how much money do you think actually went into the materials? Not much. Which is why most "inexpensive" lights rust almost immediately or fall apart at the first hint of use.
So a little history lesson…
Many of the pendant lights that you'll find at Barn Light Electric have roots in early 20th century lighting. Some of our most popular shades mimic the factory lights that hung in warehouses to bring light to the daily tasks of the workers. In the early 1930s, one of the newest styles became known as the RLM warehouse shade.
This highly functional factory light delivered a wide span of downward directed light with little glare making it very suitable for close work. Companies such as Benjamin®, Crouse-Hinds, and Appleton created porcelain enamel RLM shades that were spun from steel then coated with porcelain enamel glass. With the strength of steel and the hardness of glass, these highly durable light fixtures lasted for years even when subjected to harsh factory conditions.
In the early 1960s, change was in the air. The EPA started imposing strict regulations on porcelain lighting and many manufacturers shut down.
When Bryan and Donna Scott launched Barn Light Electric in 2008, they wanted to revive the long-lost art of porcelain enamel lighting. Today, you can invest in their high-quality, American-made lighting that is hand-crafted just like it was more than 50 years ago.
Our line of Porcelain Gooseneck Lights pays homage to Goodrich®, the manufacturer that popularized the original gooseneck barn light. It features the only finish on the market that will never fade even when used outdoors and is simple to maintain.
Likewise, our collection of Porcelain Enamel Pendants have the durability needed for years of use and the stem mount versions can be used in both wet and dry locations.
And for indoor locations, the cord-hung pendant lights in our Porcelain Pendant Collection offer an array of styles, colors, and cording options to suit almost any decorating scheme from traditional to vintage to retro.
To see what customers are saying about Barn Light Electric products, check out our Customer Testimonials page!