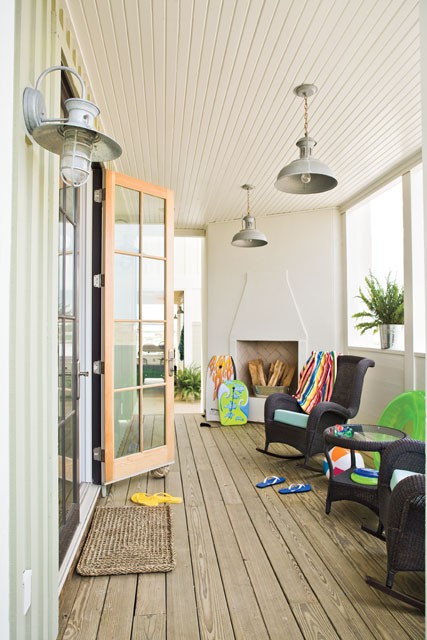 Outdoor Light Fixtures for the Fall Season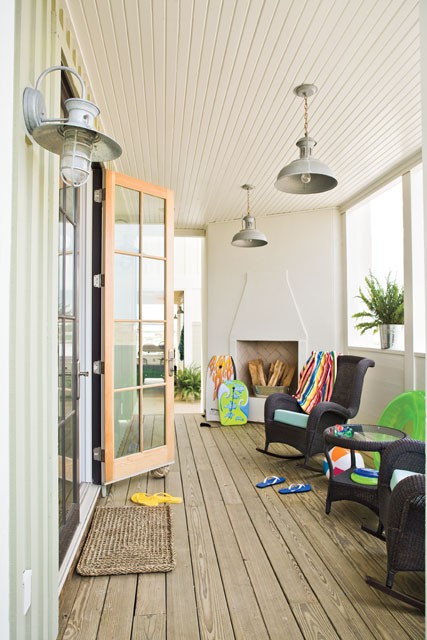 With the autumn and winter seasons looming upon us, many people are beginning to turn to their interior spaces for entertaining guests and relaxing with the family. This is unavoidable, especially in Northern areas where temperatures are already dipping near freezing in the evenings. Just because it's time to bring out your fall jackets doesn't mean you should avoid using your porch or patio. After all, who doesn't love a sipping cup of hot chocolate in the evening?

If a warm beverage won't always do the trick, maybe an outdoor fireplace will? If you have an enclosed porch or breezeway like this Southern Living beach house, a built in fireplace can quickly turn areas like this into cozy fall retreats. If that isn't an option, there are plenty of other ways to stay warm – from a Southwestern chiminea to an old-fashioned bonfire pit. Gathering around this central source of heat is perfect for friends and family to catch up and enjoy each other's company.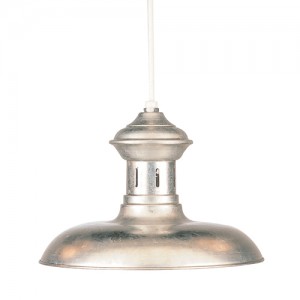 Of course, illuminating your exterior spaces is key to outdoor entertaining, especially with the sun beginning to set earlier and earlier. Be sure to keep with the theme of your home as some exterior lighting fixtures can clash with the architecture. A flexible and versatile option are outdoor pendants and gothic lanterns. The classic styling tends to blend with many homes, however, if you want something more subtle, check out our barn pendants. The design of these light fixtures match up with nearly any style home, while galvanized is always a good finish choice if you're one to change up the decor frequently. For a unique take on the warehouse pendant design, the Barn Light Cimarron Pendant is similar to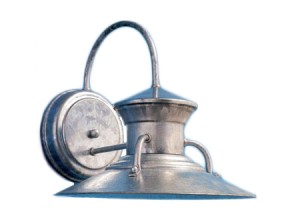 that shown on the above porch. This shallow bowl shape allows for a larger spread of light to come from below. To coordinate with the ceiling light, designers chose a similar wall sconce, just like the Barn Light Colt Sconce. To match this look shown today, add on a matching cast guard and glass unit for a great look year round!
Top Photo Courtesy of Southern Living