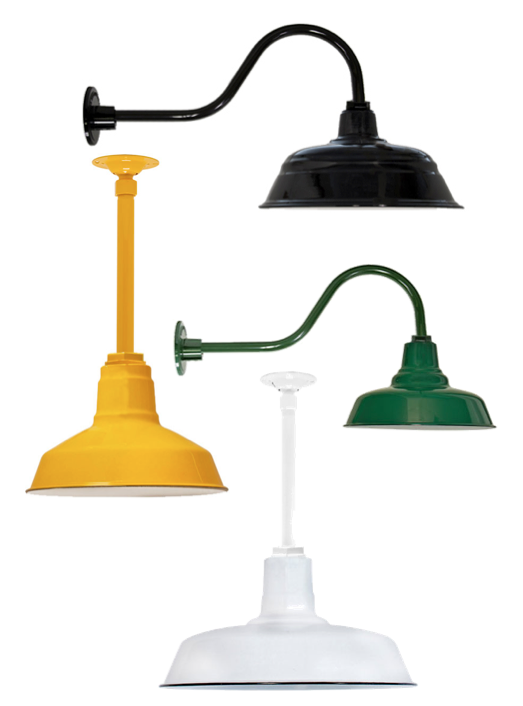 Our Modern Porcelain Lighting Has New Features
As soon as you thought you had viewed everything on our website, we threw in a curve ball. Not the kind that will strike you out and ruin the World Series of home design – we're talking about new additions that make you instantly change your mind about our porcelain enamel shades!

You may have thought we had covered all the bases when it came to enameled barn lamps. From shallow bowl yard lights like the Goodrich® Marathon, to industrial acetylene tank lids, otherwise known as our Ivanhoe® Mig. Our porcelain lighting is about as unique as it comes; they're a throwback to vintage and retro designs, and we're not talking about lava lamps.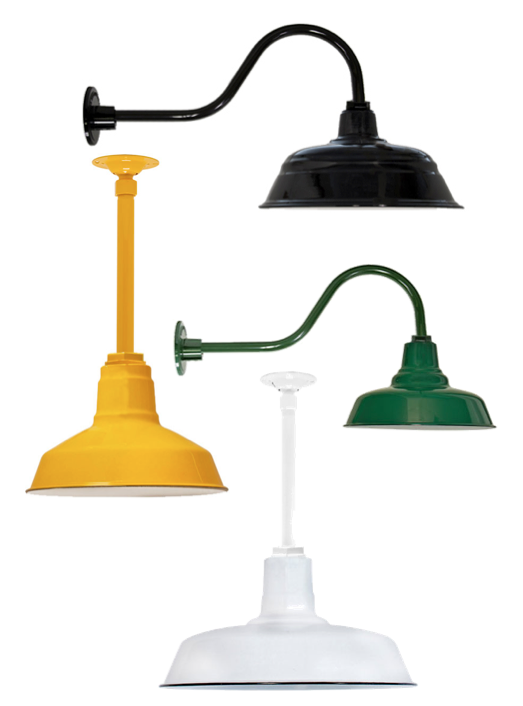 Getting back into today's headline – we now offer matching stems and gooseneck arms for your porcelain light fixtures! For a streamlined look within your home or business, it may work best to match your mounting option to your warehouse shade. We've paired our nostalgic shade designs up with a matching powder coat arm or stem. They seamlessly go together and, like always, are ready for a lifetime of use. Both of the powder coated and raw brushed aluminum options are safe and weather resistant. Their purpose is to protect the internal wiring through tough seasonal elements like wind, rain and snow.
Don't worry though, in case you've already previously ordered, you can still get both of these styles with the original raw brushed aluminum option too. We're all about customization and this is just one more way you're able to create unique lighting.
If you've already snatched up a few of our coordinating stems and gooseneck arms, send in photos of your recent project! You could be our next Featured Customer on the blog as well as an inspiration to other barn light fanatics around the globe.