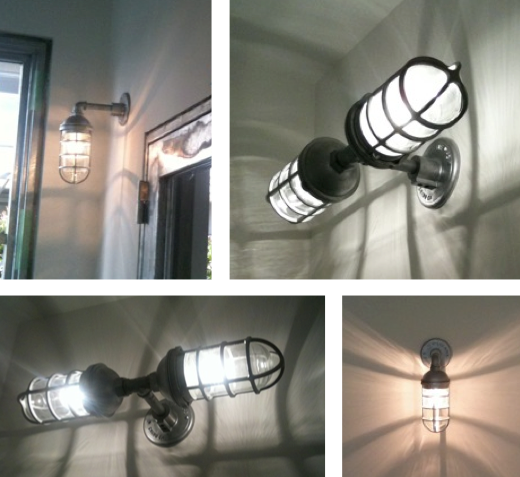 Our Industrial Atomic Sconces Make Their Way To Japan!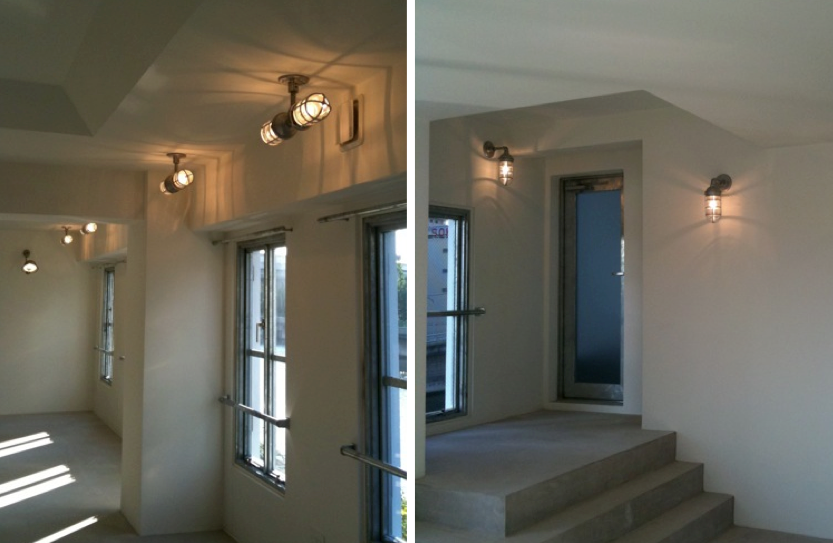 Did you know Barn Light Electric ships anywhere in the world? Well, pack your bags, because today we make the 7,300 mile trek across the pond to view today's customer photo submission! Even with the hustle and bustle of one of the busiest and largest countries in the world, three Atomic Sconces make a striking appearance in an up and coming Japanese office.
Traditional Japanese style utilizes natural elements and innovative furniture – all mixed with a minimalist design approach. Here, an abundant use of concrete and metal provide an extreme industrial design pallet. Coordinating perfectly with these features, are our Atomic Sconces. Galvanized metal cages contain interior glass jelly jars. These cages were originally found in American factories with an initial purpose to protect the enclosed light bulb. As decades passed, today most cages serve as decorative features in numerous homes or businesses. Depending on the look you desire for your space, glass jelly jars are available in clear, frosted, ribbed, or numerous color choices.
Atomic sconces are available in multiple sizes and finish choices. The galvanized finish, shown today, is one of seven standard finishes that are available at no additional cost. Raw, galvanized texture is very popular today as it blends well with multiple homes and color schemes. The Atomic fixtures featured today are both single and double guard designs. The Barn Light Double CGU Sconce is ideal for lighting up long walls or larger spaces, while single guard sconces are great near doorways or in bathrooms to keep a cohesive look in your home or business.
Lighting Featured Today:
Barn Light Ceiling/Wall Mount Double CGU Sconce, Galvanized, Clear Glass: $199.00
Barn Light Industrial Static Topless Sconce, Galvanized, Clear Glass: $109.00
Barn Light Atomic Topless Cast Guard CGU Sconce, Galvanized, Clear Glass:$133.00