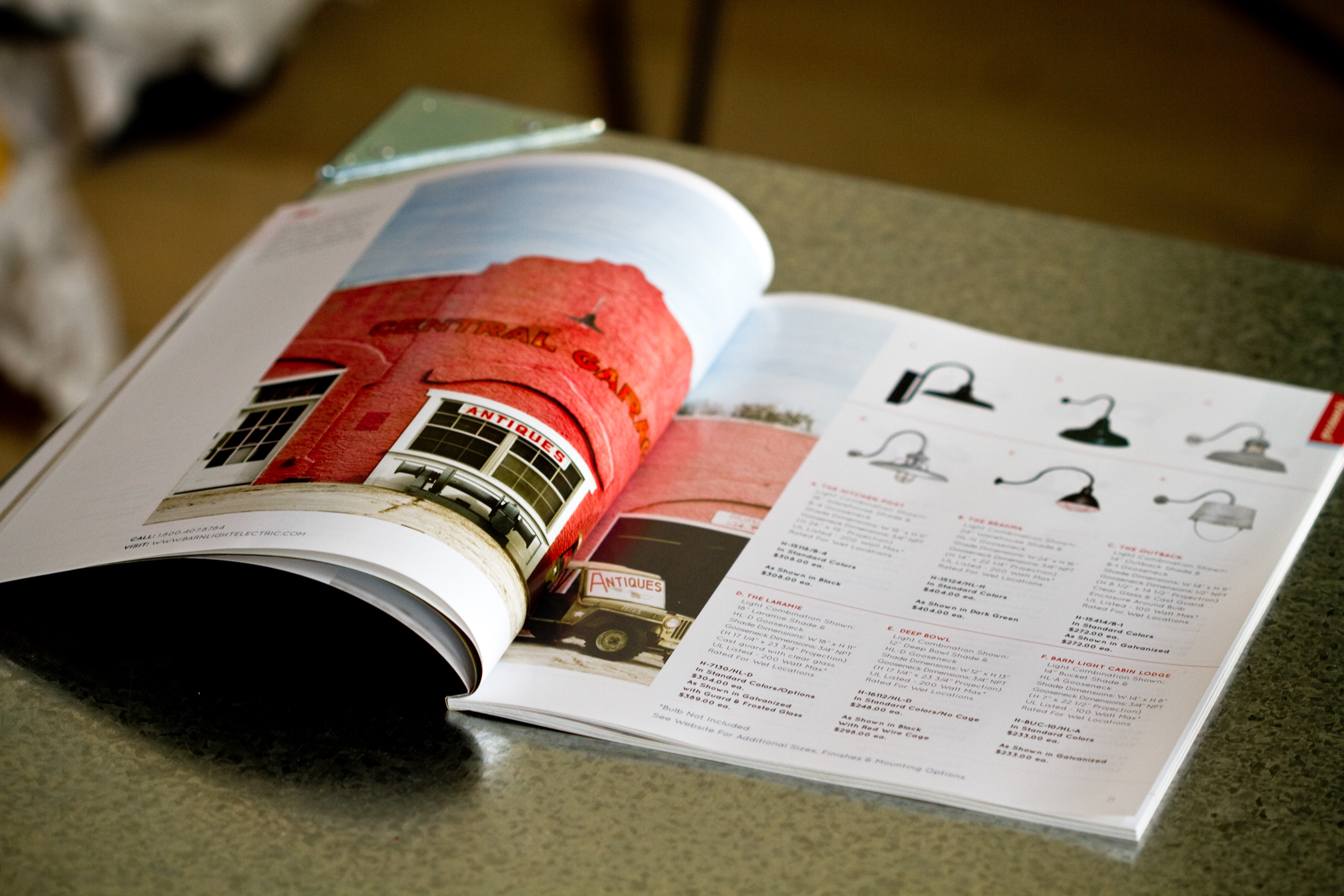 NEW 2010 Barn Light Electric Catalog "Launch"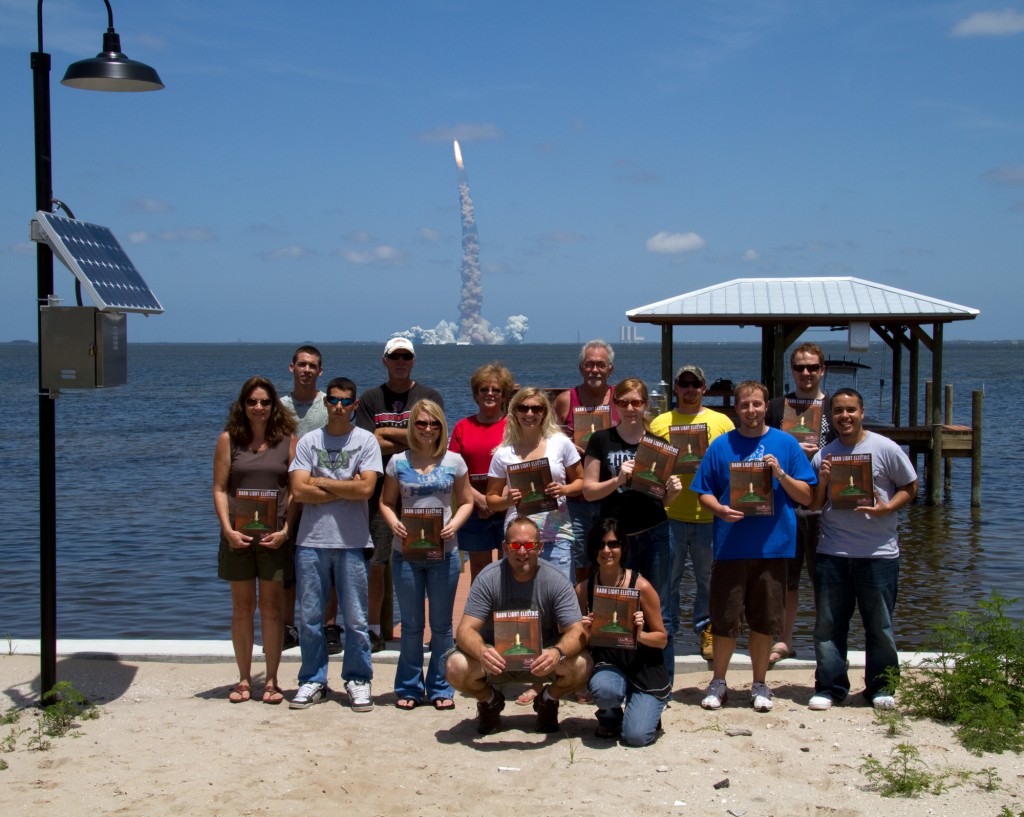 In honor of Space Shuttle Atlantis' launch today, we figured it's a great time to have a launch of our own! Introducing….the all NEW 2010 Barn Light Electric catalog! We've been swamped at the 'ole Barn Light these days, so it took a little longer than expected, but we could not be happier! Within the binding of each catalog, you'll find 78 pages of pure beauty and excitement! The catalog is filled with stunning photographs taken in house, and submitted by our fabulous customers! You'll find hundreds of the most popular Barn Light products ranging from pendants and sconces, to post mounts and ceiling fans! Just remember, our catalog is only a condensed version of what we offer online, so if you don't see it here, we're sure you can find it online or by giving us a call!

With such a large catalog this year, before printing we wanted to find and utilize earth friendly paper products. Upon doing some research, we chose to go with paper from the Forest Stewardship Council or FSC. This company produces paper products that come from well managed forests and other controlled sources – meaning that virgin trees and untouched forests were not cut down in order to produce our catalog! In addition to this, 10% of each page is produced using recycled post-consumer content! Upon first touch of the catalog, you'll immediately notice the texture of the cover – it's called a Soft Touch coating. It gives it a velvety, smooth feel, and is just plain fun!
At Barn Light Electric, we don't believe in re-mailing out our catalogs each year – it is neither environmentally, or cost friendly. If you're a new customer with us, and you'd like to see what we're about, feel free to call us or fill out the Catalog Request form by clicking here. We'd love to work with you in finding the perfect lighting for your home or business! If you're a frequent follower of ours, or you're just too excited to wait for a mailed copy, go to our homepage and download a pdf version instantly!