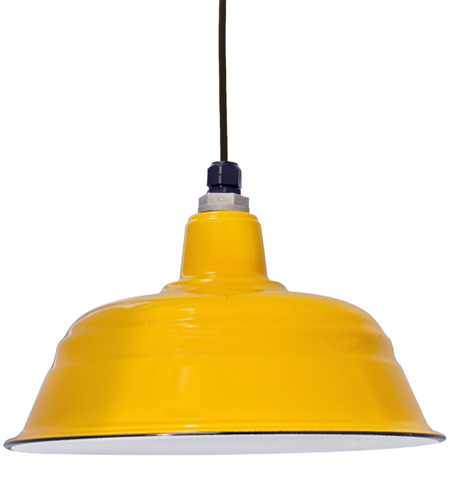 Mid-Century Cottage Pays Homage to 1950s Style
Bright, vibrant colors embodied the Pop Art Movement of the 1950s and 1960s. At the forefront of this movement was Andy Warhol, now regarded as an art genius. Nearly everybody has seen his famous Campbell's Soup Can piece, right? You would probably never guess that he actually said "I like boring things" as the framed print in this space shows!

This home belongs to Klara Bothen, featured on Design*Sponge. You see, Klara is aiming to make her Swedish cottage into a masterpiece of retro, midcentury pieces to get that truly unique look. Vintage furniture along with vibrant shades of blue and yellow bring this living room to life. Living in a home that pays homage to a simpler time just makes the day a bit more cheery.
A large window adds an extra bit of life into this dining room, however a modern pendant light over the table contributes to the final edge of the space. You don't need to be an interior designer with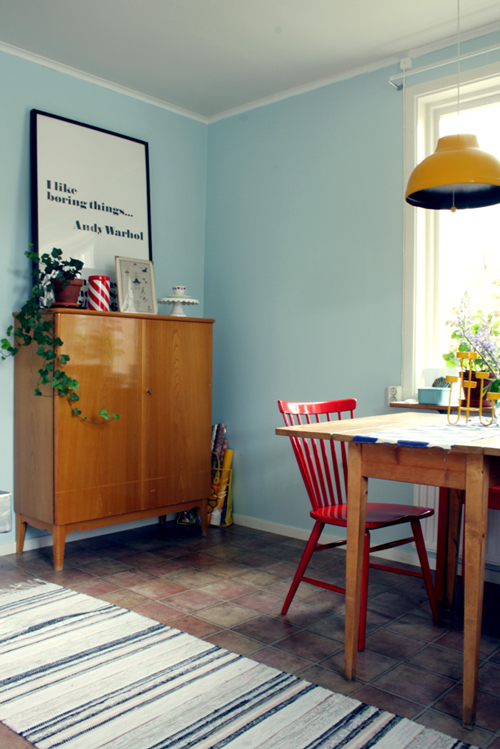 connections all over the globe to obtain a fixture along these lines. The Ivanhoe® Bomber 17″ Porcelain Pendant is a Barn Light exclusive. With that being said, you can expect the same American made quality as you would have expected in the time of the Pop Art movement.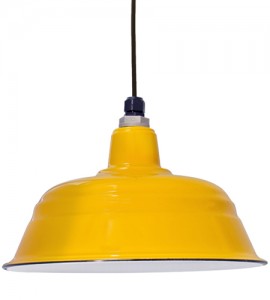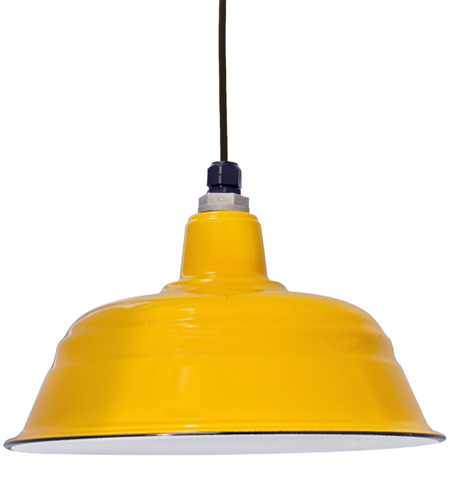 Select the Ivanhoe® Bomber in a buttery yellow finish for a look like this, or go towards the contemporary end of the spectrum with a black or white pendant. The beauty of our baked-on porcelain enamel isn't just in the initial look. It's the fact that it maintains the like new finish for decades. The Bomber is also available as a stem mount and gooseneck light for your outdoor places and spaces. Our porcelain barn lights are usually readily available as well, should you need a quick update to your home.