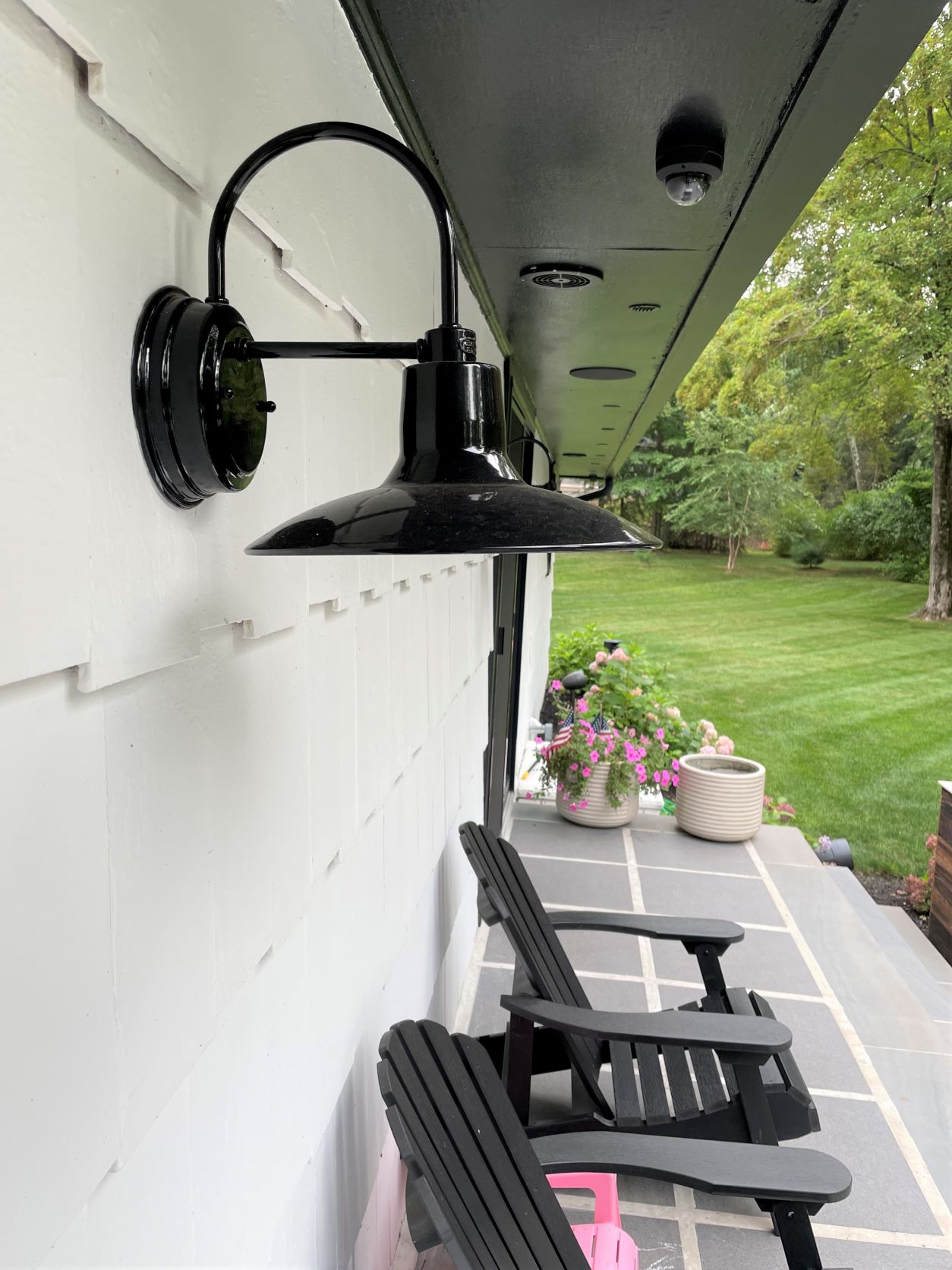 LED Sconces Deliver Energy-Saving Style for HGTV Star John Colaneri
The school bells may be ringing but don't wave goodbye to summer just yet. There's still enough sunshine and blue skies on the horizon to enjoy the outdoors with friends and family for weeks to come!
John Colaneri, author and TV personality on HGTV and The Ellen Show, spent part of the pandemic creating a backyard oasis at his New Jersey home. He, his wife, and two daughters love spending time on the patio and in the yard playing games, entertaining friends, and just relaxing together.
"I wanted to have a large hardscaped area where everyone can hang out," John says. "We relax in the sun, the kids play, and I man the barbeque when friends come over." John created a west coast vibe with a contemporary feel for the space but chose materials that are easy to maintain including porcelain pavers and American-made LED lighting.
As a long-time fan of Barn Light Electric, John knew where to turn for quality, exterior lighting. He chose two Dominion LED Wall Sconces for the back wall and customized these handcrafted barn lights with 12″ shades and a porcelain enamel Black finish. He also chose a 2700K warm white color temperature and a flat lens.
"I wanted a product that was reliable, American made, and gave me the industrial feel that I wanted for the exterior," John explains. "I wanted the light to be bright enough but with an underlying warm tone. The black finish goes so well with the white exterior and really stands out in the rear of the home."
The Dominion LED Wall Sconce features the latest in LED technology with an integrated LED module. This design offers consumers a more energy-efficient and environmentally friendly fixture with no bulbs to change.
"The LED function is very important to me," John notes. "I want the piece of mind of saving energy and not having to change out a bulb. The industrial look and feel of the light in Black is exactly what I was looking for." The Dominion is available in three shades sizes and more than three dozen finishes. Other customizing options include a wire cage and a dusk-to-dawn photocell to turn the light on at dusk and off at dawn.
"I love the look and style that we have achieved in the area," John says. "But I also love the illumination it gives after dark as it allows us to entertain late into the evening."
Photos courtesy of John Colaneri