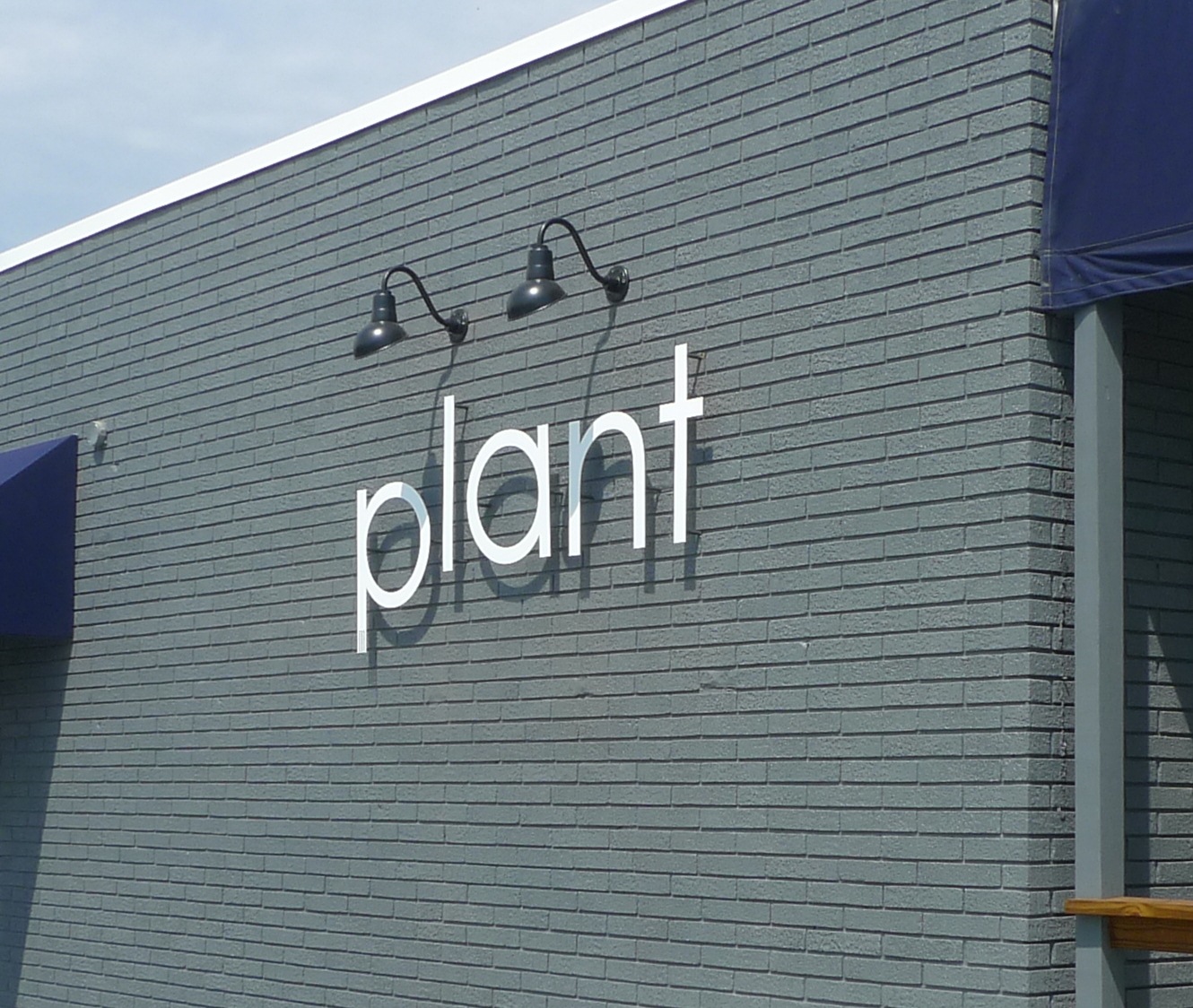 Interviews with the Pros | Q&A with Interior Designer Sasha Lanka
How does an interior designer use barn lighting to transform a smoothie shop into a trendy, yet casually inviting vegetarian restaurant? Sasha Lanka of Sasha Lanka Design, who recently took the reins of this remodel project in Asheville, North Carolina, tells us how.

Q: What was your design direction for plant?
A: This was an extensive remodel. The building needed a lot of work, but it's in a great location. I wanted to do something a little New York-inspired but also casual and comfortable.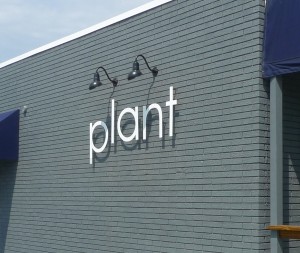 Q: How important was the lighting for this project?
A: One of my goals was for the lighting to be a key design feature of the project. Choosing great lighting can make such an impact.
Q: Why did you choose to use barn lights for plant?
A: I thought barn lights fit the building and the space. They are stylish and modern but not overly formal. In addition to the exterior goosenecks that I used on the sign, I used smaller gooseneck barn lights in the bathrooms. Along with antique mirrors purchased from local shops, the lights add style to the bathrooms, and the dark green finish adds a punch of color. It was a good combination of style with the architecture.
Q: Why did you purchase your lights from Barn Light Electric?
A: Barn Light Electric offers so many options in sizes, shapes, and finishes which is ideal for designers. For example, on the exterior, it would have been complicated to move the junction box on the brick wall so I chose the appropriate size light to fit the space and the wiring. Having a variety of sizing options was very helpful. Also, buying from Europe is more complicated with the extra shipping costs and rewiring that must be done. Barn Light Electric is budget friendly too. I'm always asked by people who visit plant where the lighting came from.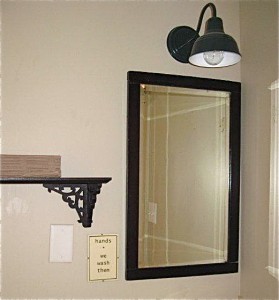 Photos Courtesy of Sasha Lanka Design