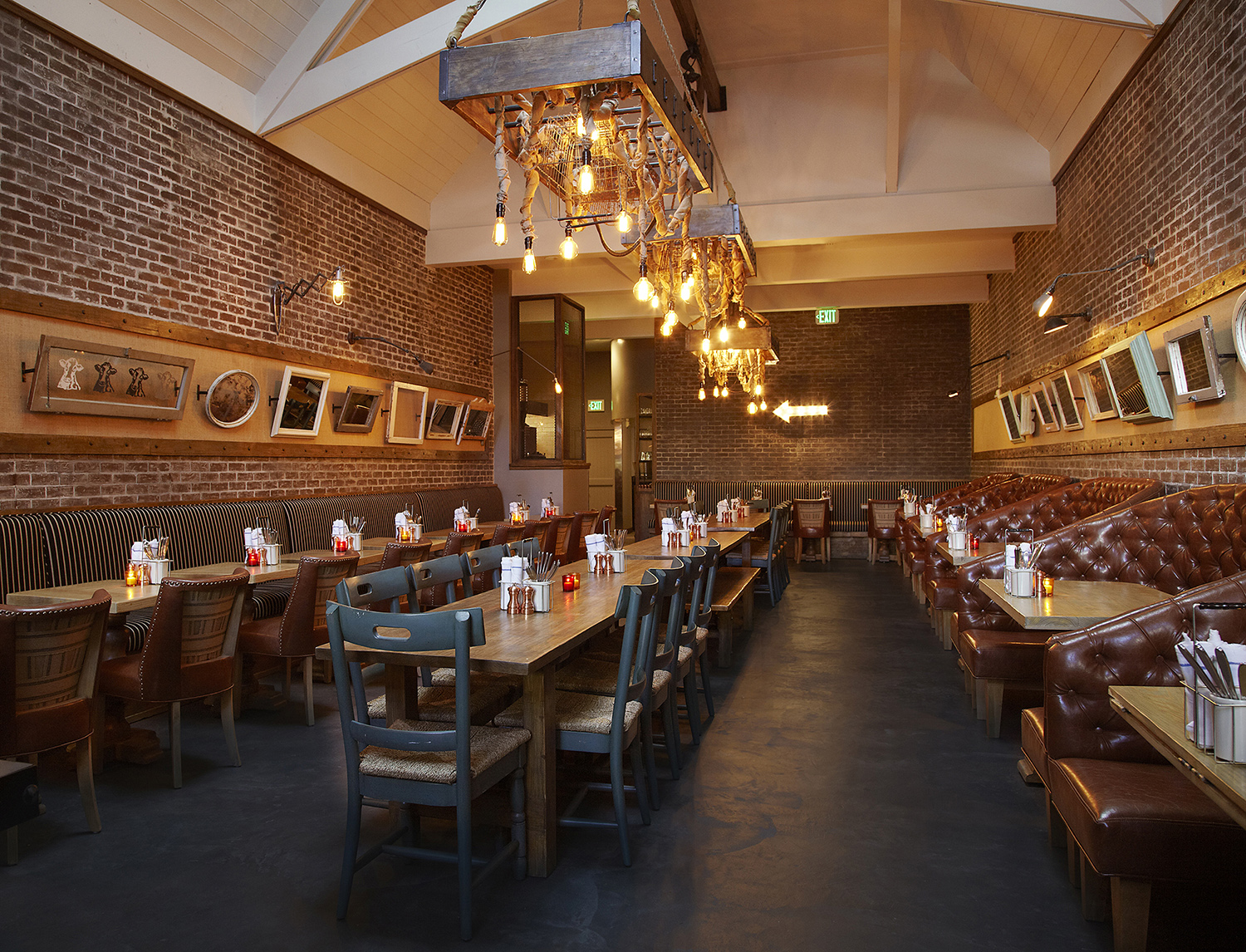 Industrial Pendant, Vintage Light Bulbs Grace New LA Eatery
Patrons at the newly opened The Fat Cow restaurant in The Grove in LA may be surprised to find out that this friendly neighborhood eatery is owned by none other than the raucous celebrity chef from the TV reality show Hell's Kitchen. British chef and entrepreneur Gordon Ramsay opened the doors to his new restaurant in September where patrons are served casual comfort food by smiling employees. No shouting allowed.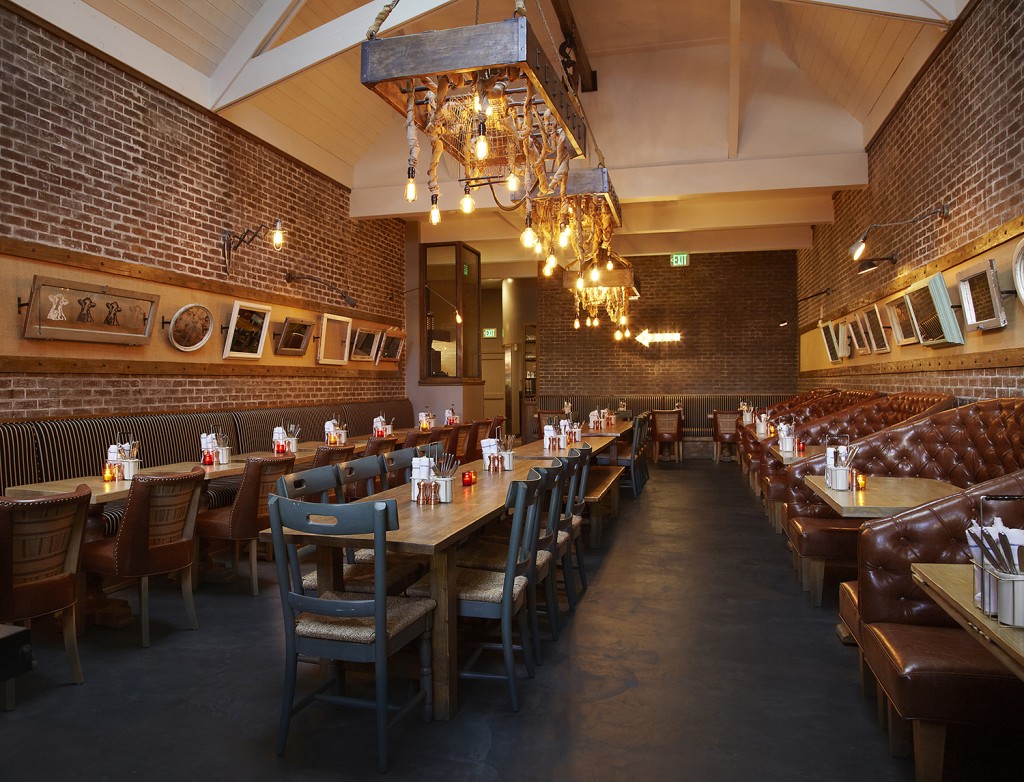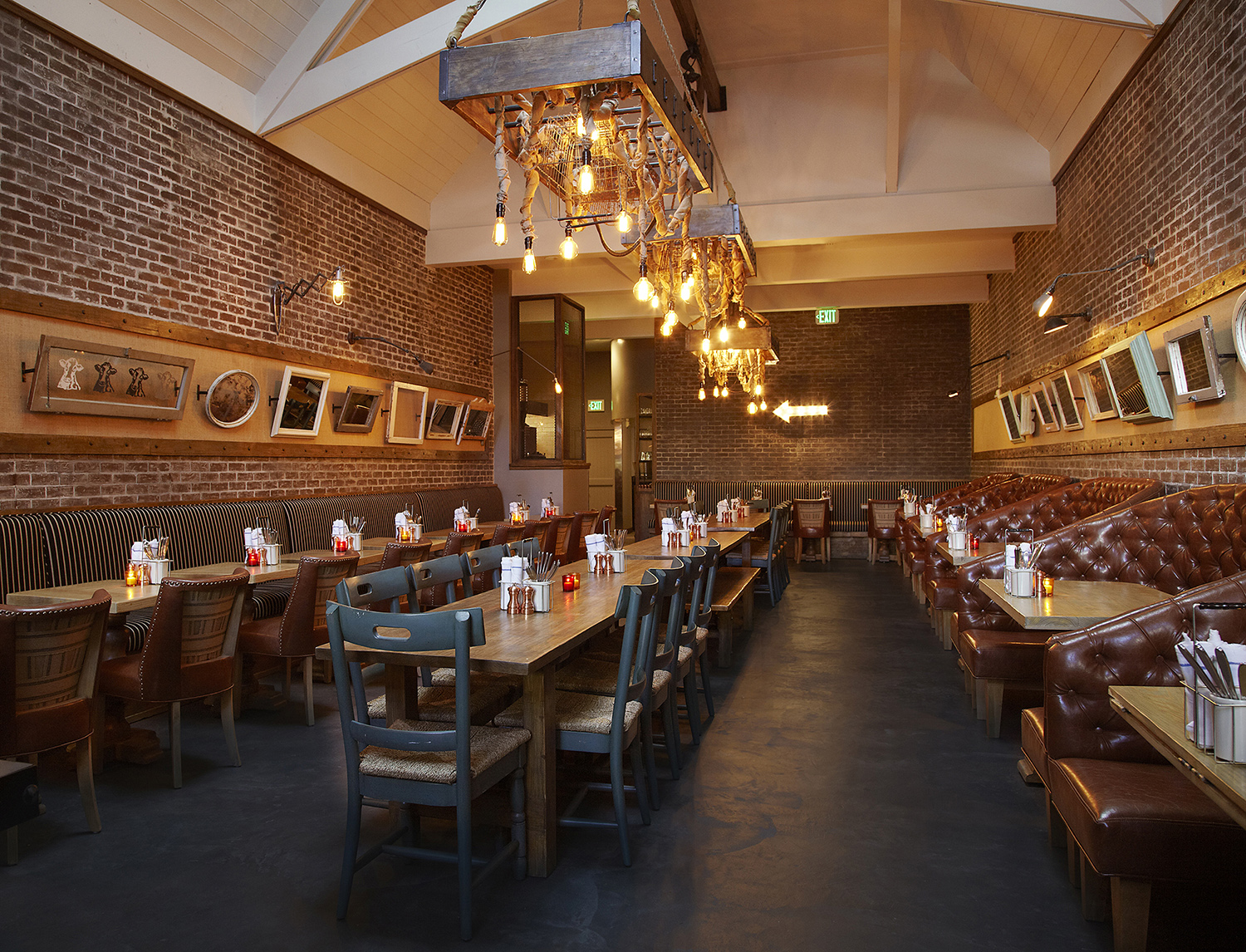 The restaurant is loaded with industrial elements including large communal tables crafted from reclaimed wood, red brick walls, and these rugged industrial chandeliers found in one of the indoor dining areas. Hung by sturdy twisted rope on a wooden and steel frame, a variety of bare bulb pendants are suspended over the tables producing warm, diffused light perfect for conversation. These pendants are much like our Barn Light Indy Industrial Pendant whose design is based on vintage pendants but has a modern, minimalist feel to it. The Indy comes with a black or white standard cord or you can give it a bit more texture with a Red, Grey, or Black cotton cord. Let your imagination run wild on your mounting options — we've seen everything from elaborate metal framework to a Texas-style oxen yoke to drape these pendants from the ceiling.
Adding some vintage style to these restaurant chandeliers are nostalgic Edison Style Light Bulbs. These bulbs come in a variety of shapes, sizes, and filament styles to produce a warm, amber glow perfect for restaurant and other commercial lighting needs. If you want more of modern look to your bare bulb pendant lighting, consider the Plumen Low Energy Light Bulb. It may save you lots of money on your electric bill but it doesn't scrimp on style! Using these bulbs will make any fixture a focal point in your space.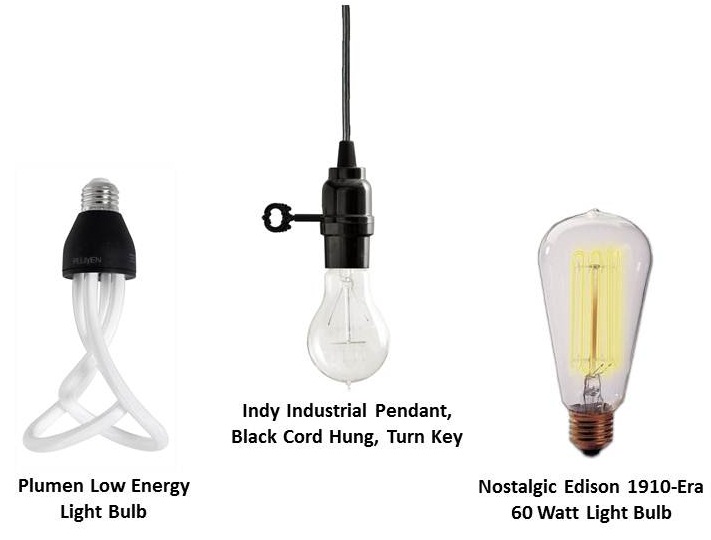 Top photo courtesy of The Fat Cow