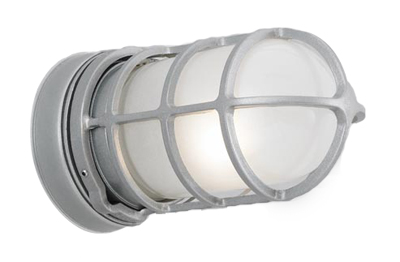 Industrial Mini Atomic Sconces with a Vintage Approach
Several words within the design industry have different connotations associated with them. The words, Interior Designer may make you picture a woman who creates frilly, flower-filled living rooms loaded with breakables. On another note, the word Architect may bring to mind someone who designs large scale industrial office buildings in big cities all across the country. Well, if you combine the two, you might get a little something like we show today (minus the flowers).

Today we're talking about full on rugged and factory inspiration, and not your typical industrial farmhouse. Elongated and exposed iron beams actually make the room appear larger, while the concrete walls and dark slate tiles give the bathroom that desired minimalist atmosphere. The material choices here were important, considering the entire room is open to water exposure. The room as a whole isn't for just anyone, but we do see one piece that can just about fit into any home. Any guesses?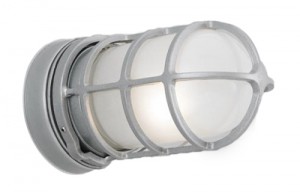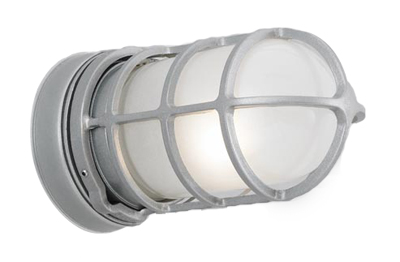 It's not the rusty tub or the wooden sink. Their atomic lighting choices are the perfect tribute to warehouses and factories of both the past and present. These sconces are placed high up and out of the way, but for those of us with normal sized ceilings, the Industrial Mini Bullet Light may be a better option. As its name states, this miniature rustic wall sconce mounts flush to a wall or ceiling, and could essentially be installed anywhere – indoors or out. If your hallway lighting could use an update, consider this as an option, or if your classic ranch home hints at contemporary, this is the perfect piece to top it off. Its small size comes with a small price, but the options are big on customization. Many of our ceiling pendants can be ordered to match too!
Top Photos Courtesy of John Lum Architecture and Sharon Risedorph