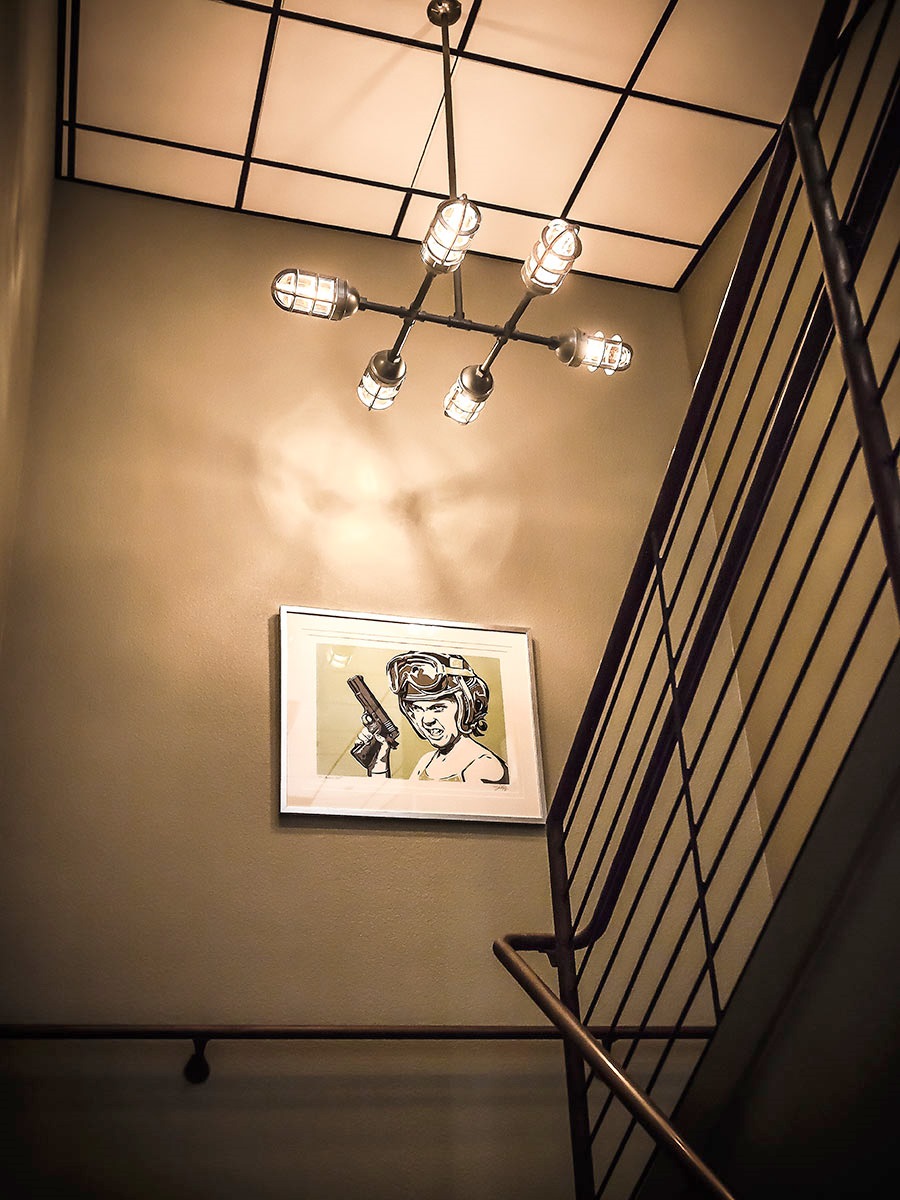 Industrial Lighting Helps Sets Mood for Commercial Businesses
One of the most basic functions of good lighting is to establish a mood within a space. And I'm not talking candles or a dimmer switch on the dining room pendants. The mood is set not only with the illumination but with the fixture itself, and nowhere is this more important than in commercial operations. When customers and employees enter your building, you want the lighting to be functional and to set a tone for the environment that makes customers feel welcome and employees feel happy!

For this Arizona business, creating an industrial mood to the space was critical to owner Brady Miller. Monkey Depot features military themed action figures and die cast models, while a second business called Monkey Edge focuses on high-end custom knives and gear.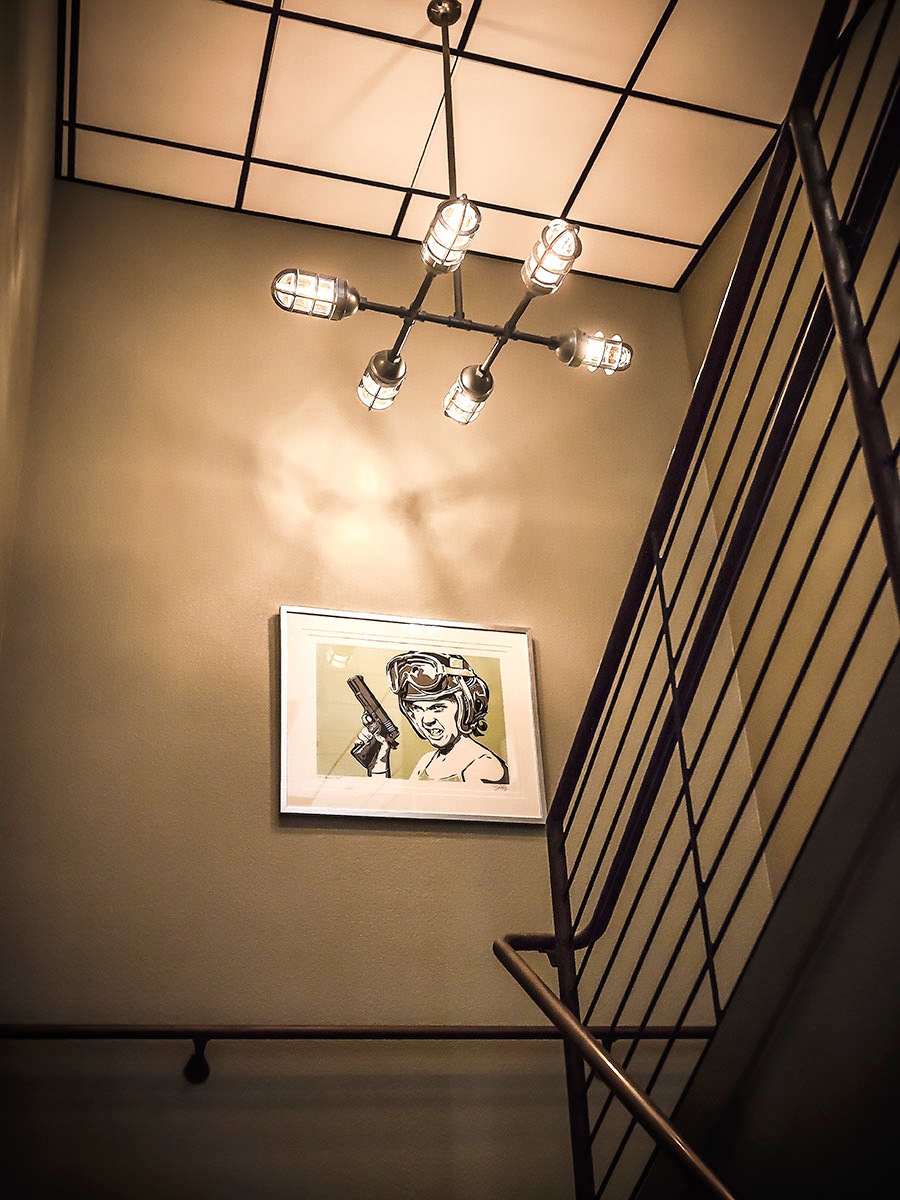 "We really wanted to go for a cross between a vintage factory and a noir era private eye office," Brady says of his showroom. To give an industrial edge to the space, Brady chose the Factory Overhead 6-Light Chandelier for the stairwell that leads up to offices in the loft.
"We chose the chandelier because it was so cool, we had to have one," Brady says. "And it appears a bit foreboding." This rustic chandelier features heavy stems and thick cast guard units with a Galvanized finish and frosted glass.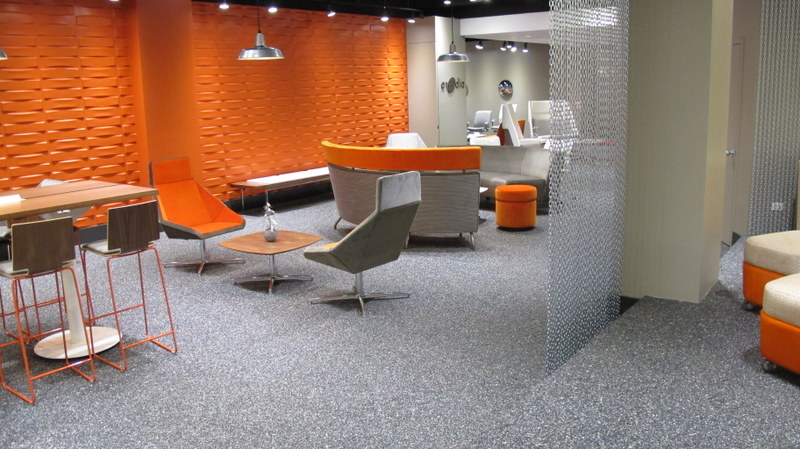 In Chicago, the office furniture manufacturer Arcadia welcomes customers to its ongoing 2013 trade show display with an industrial design focus featuring Original™ Warehouse LED Pendants.
"We designed the space with a 'sleek industrial' direction so the Original™ Warehouse Pendants added greatly to the industrial mood," says display designer Karen Dunbar of Inovus Design, Inc. "The scale, LED sensibility, and galvanized finish work perfectly because they combine the old industrial aesthetic with the modern technology and efficiency of the LED lamping." These American made pendants complement the sleek look of the furniture without overpowering the other elements — exactly what good lighting should do!
Top photo courtesy of Monkey Depot, bottom photo courtesy of Arcadia and Inovus Design, Inc.