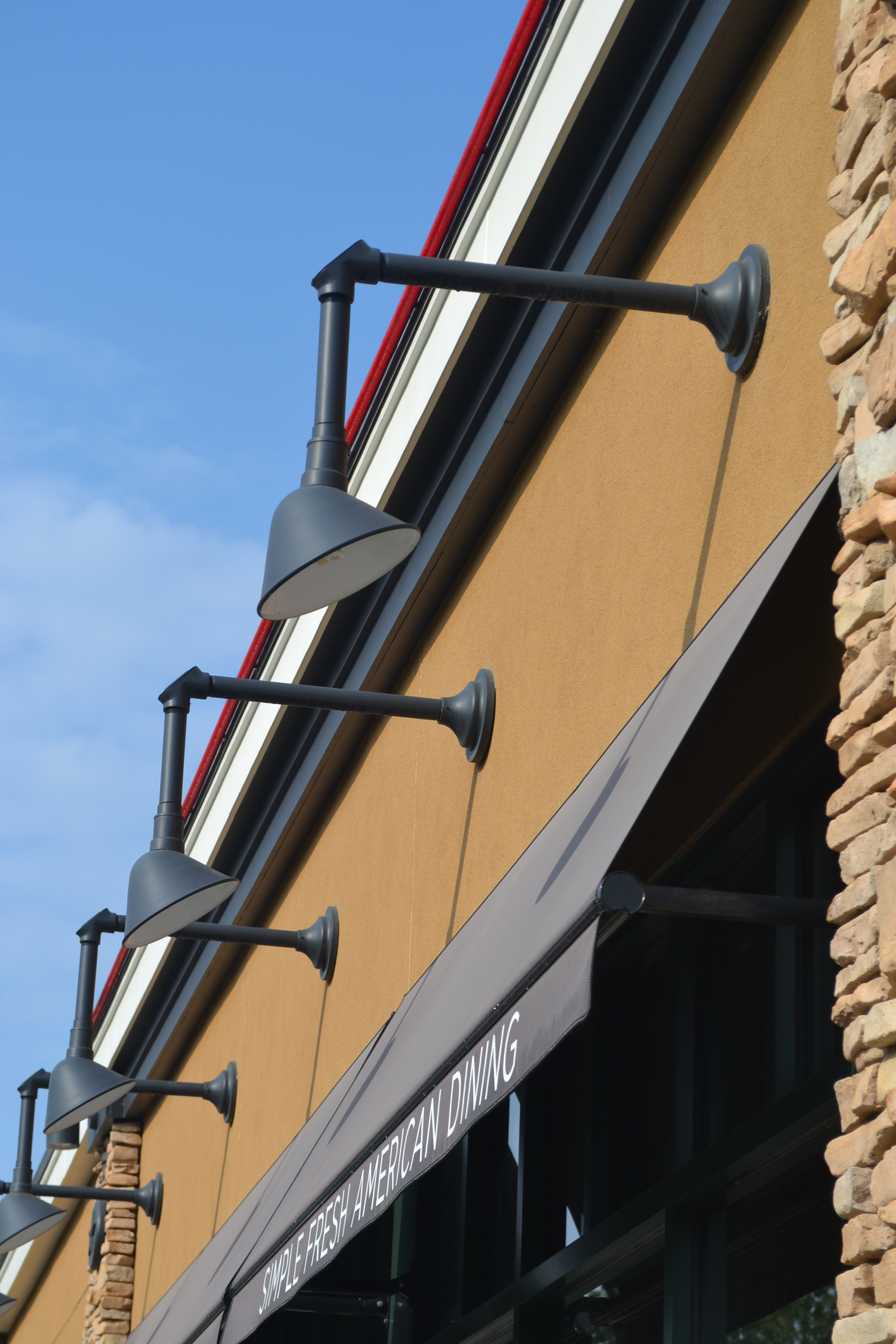 Gooseneck Lighting Offers Many Options for Commercial Businesses
More and more commercial businesses are turning to the very flexible and oh so adaptable gooseneck lighting to highlight exterior features such as landscaping, signage, and awnings. Take this Ruby Tuesday restaurant for example which has selected a bold, black fixture much like our Angle Shade Gooseneck Light to bring attention to their signature awnings and corporate slogans printed there. Sign lights such as these are an excellent way not only to provide necessary lighting after dark but to add a stylish statement to your business decor and set your commercial venture apart from the myriad of others.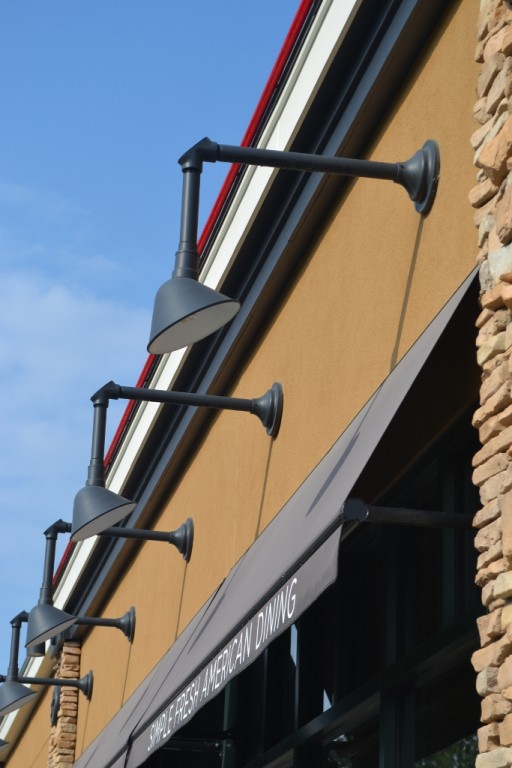 The Angle Shade Gooseneck Light is a high quality, American made light that comes in a variety of shade sizes. Use the smaller 8″ shade for lighting up small signs, doorways, or as accent lighting. The larger 14″ size is perfect for awnings, landscaping, and lighting up the company logo. These fixtures can be customized with one of 20 finish colors — choose the one that captures your business personality whether it's traditional, modern, or downright funky.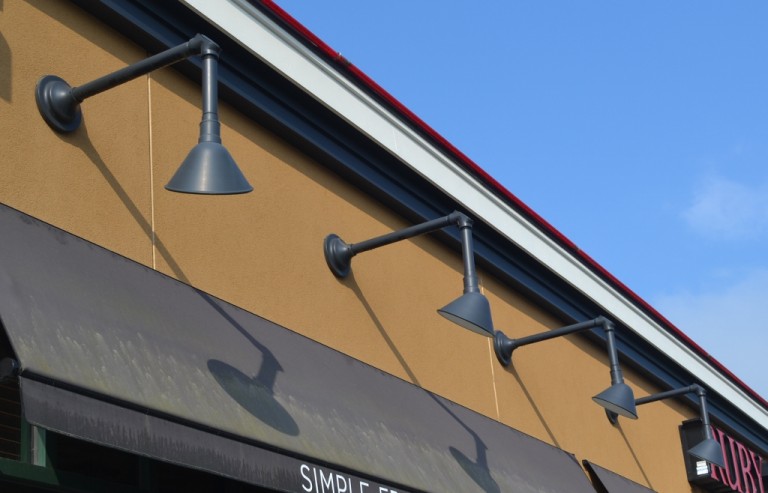 Choosing the right gooseneck arm is also very important. No matter what obstacles you need to work with on your building facade, there is a gooseneck arm to fit the space. The arms on these Ruby Tuesday lights are a straight arm that take the light straight out then down. You may want something that pulls your light up first, then down or one with decorative scrollwork. If you don't see an arm to suit your needs, ask any of our helpful and knowledgeable sales staff about a custom made gooseneck arm.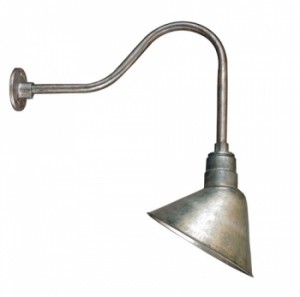 If you're looking for a quality made light but are faced with a tight deadline, don't miss our complete selection of Discount Sign Lighting. You don't have to give up quality or style with these lights which quick ship in five business days or less. Choose from the most popular sizes, finishes, and gooseneck arms to dress up your business!