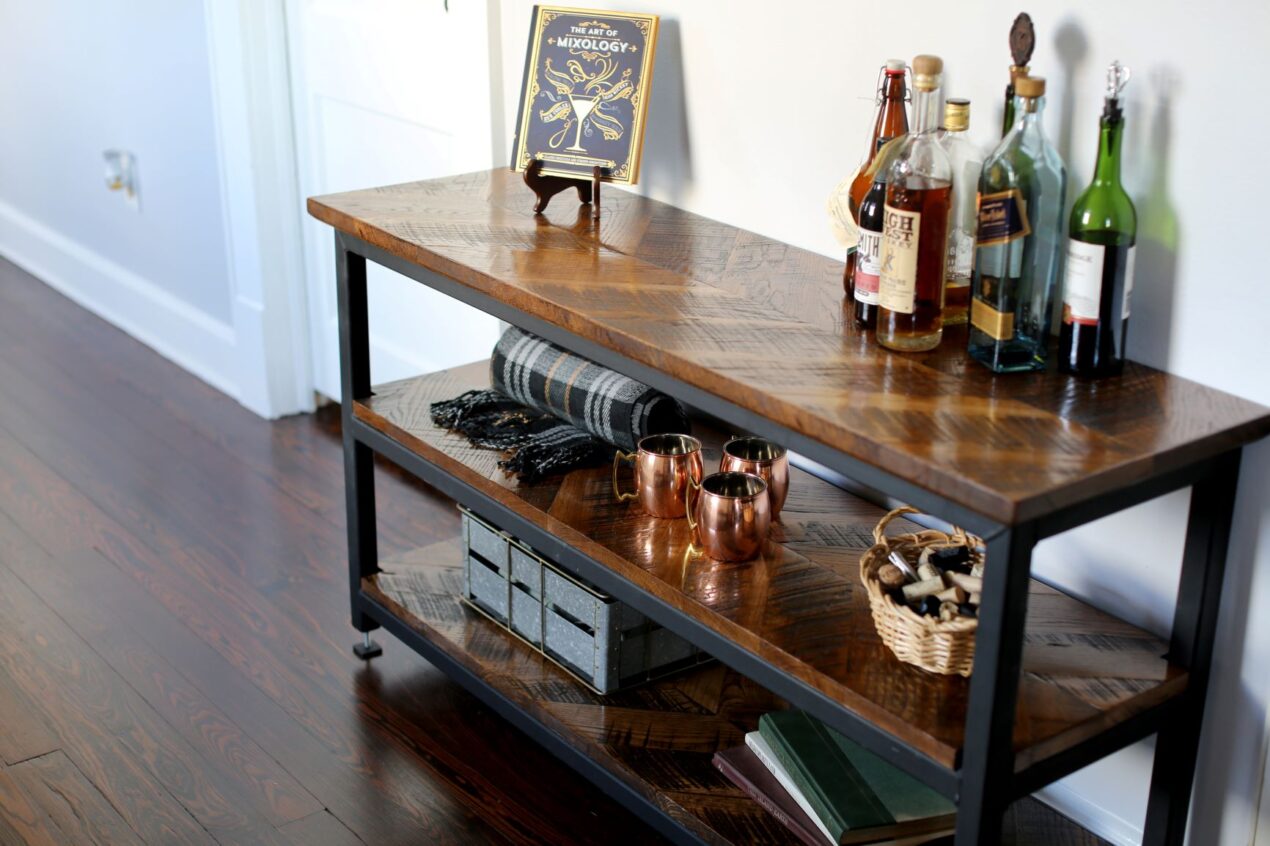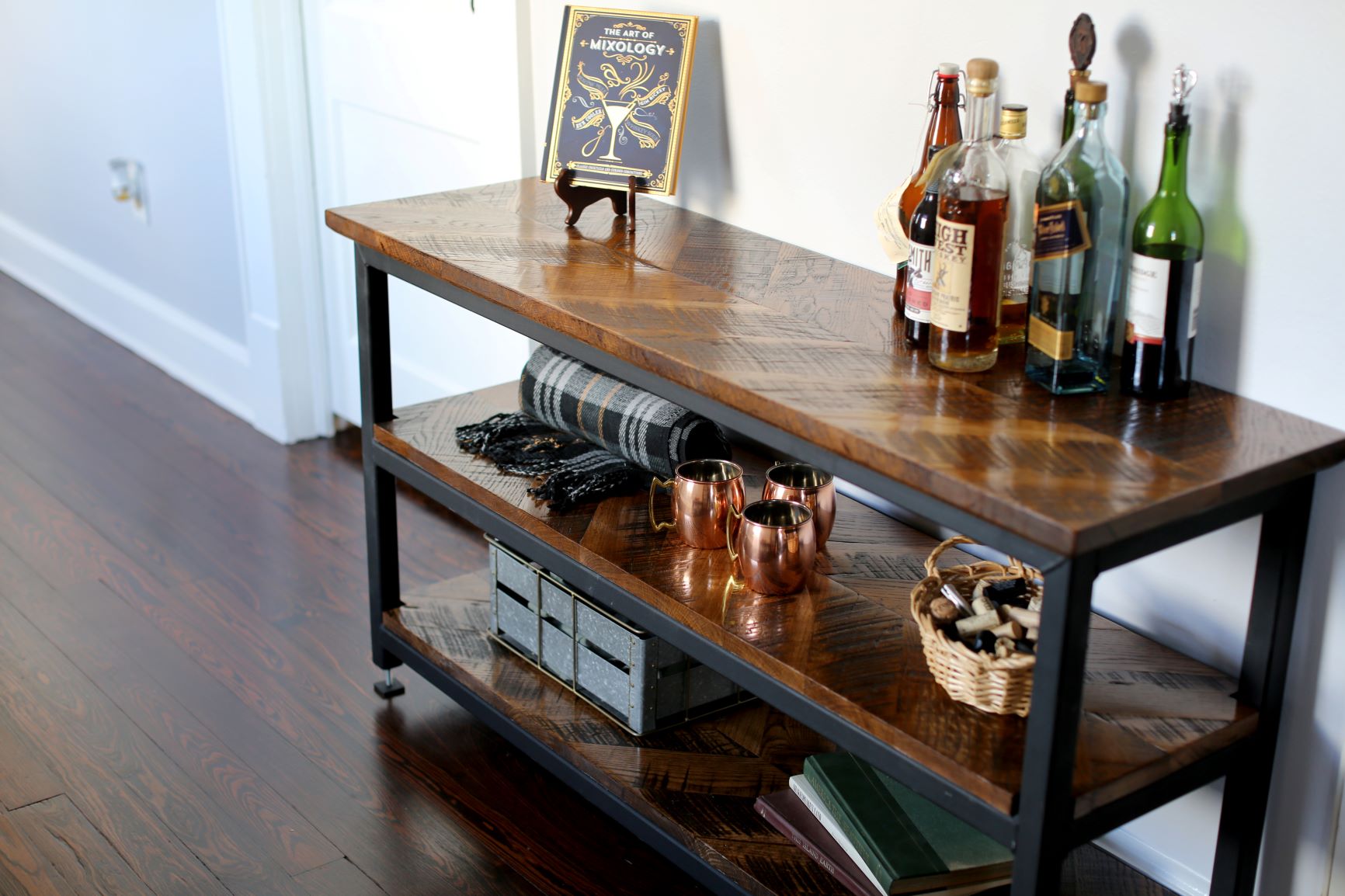 How To Create a Home Bar to Survive a Pandemic
Who would have thought when we rang in the new year that 2020 would bring so much time spent at home?! No more sitting elbow to elbow at the local brewery, dining in a packed restaurant on a Saturday night, or even having your teenager's friends in the house for a sleepover.
Many families have gotten creative with feeding and entertaining themselves at home during these unprecedented times. Today, we're chatting with Dan Collier whose wife, Sommer, writes the popular food and travel blog A Spicy Perspective. Dan is an expert mixologist and we're tapping into his expertise on setting up a home bar.
"I like to have a specific area set up for the home bar," Dan says. "It can be a designated part of your kitchen counter or a table, but I really like a rolling cart." Dan pointed out that Barn Light's Jackson Kitchen Island provides an optimal setup. Once you have the space carved out, it's time to stock up.
"You want to have a really good base of spirits — bourbon, rye, vodka, gin, and rum," he explains. "There are variations on all of these; not just the familiar names. Don't go cheap, but aim mid grade. There are excellent small-batch gins and vodkas out there."
Next, add in your base mixers such as sweet and regular vermouth, a decent tonic, and aromatic bitters plus cocktail olives and onions. Don't forget a bar knife, cutting board, jigger, cocktail shaker, and long bar spoon. Dan notes that once you have the basics, you can experiment with fun, added ingredients to suit your personal tastes.
"If you like bitter, try Campari. If you like sweet, go with rum drinks," he says. "You don't have to spend $1,000. You can spend $200 and have both classic and fun cocktails."
Last, but certainly not least, presentation is everything! Sommer has been a fan of Barn Light's Enamelware Collection for years and one of her favorites is our Moscow Mule Copper Cup. And while a Moscow Mule is a perfectly fine libation, Sommer finds that an expertly crafted Mint Julep is delightful in a copper cup and will have you cheering wildly for the horse in lane #6!
And don't leave the kids out of the mixology fun! Sommer uses Barn Light's Enamel Dipped Tumbler for serving her authentic Mexican-style Horchata. This non-alcoholic drink is easy to make and kids love the fun finish colors on Barn Light cups.
Like every piece of dinnerware we produce, our copper and porcelain cups are handcrafted from copper and steel right here in Florida. So stock up, raise a glass, and say cheers to American made!